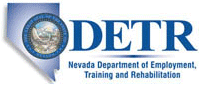 Job Information
Barnes & Noble

Maintenance Helper-B

in

Reno

,

Nevada
Maintenance Helper-B
Location
NV-Reno
Classification
Full-Time
Description
Perform daily maintenance functions such as minor repairs, cleaning, lubrication, assembling general carpentry, electrical and plumbing repairs as well as partner up with Maintenance Technicians as needed on various repairs and projects.
Essential Functions
Work as a team member to resolve minor and major repair functions
 Makes minor repairs and adjustment to equipment and facilities as directed by the maintenance supervisor
 Performs assigned tasks with a high sense of urgency and safe but fast pace
 Performs preventative maintenance (PM) according to schedules; cleans and lubricates, checks fluid levels on equipment to minimize downtime
 Assembling and moving furniture to keep the facility operating.
 Changing light bulbs mounting hardware and painting to keep the facility clean and presentable.
 Performances general cleanup and other tasks as assigned
 Practices safe work habits while protecting company assets and promoting corporate safety policies
 Exposure to working at heights and use of ladders, Man lifts, Forklifts, Carts while following safety guidelines when these conditions are present Work environment may include working around moving mechanical parts, caustic chemicals, fumes, airborne particles, extreme heat or extreme cold, and outside weather conditions, and consistently follows safety guidelines when these conditions are present.
 Maintains maintenance logs on equipment repairs.
Qualifications
Education and/or Experience:
 Verbal and written communication skills and ability to follow directions
 General mechanical knowledge, experience, and/or demonstrated mechanical aptitude
 Comfortable working with and around machinery; working at heights
 Experience driving forklifts and other lifting equipment, and other machinery
 Ability to work with minimal supervision.
 Safety knowledge and awareness; ability to identify and communicate hazards conscious team player and maintain a strong sense of urgency.
 Repetitive body movement and the ability to stand for long periods of time and lift, push, and pull a minimum of 50 lbs; experience with team lifts/lifting procedures
 Flexibility to work overtime to meet business requirements
 Must have knowledge and experience on proper use of basic hand tools (power tools preferred)
Barnes & Noble is an equal opportunity and affirmative action employer and is committed to providing employment opportunities to minorities, females, veterans, and disabled individuals, as well as other protected groups.
Barnes & Noble