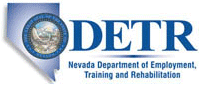 Job Information
Anixter

Maintenance Associate

in

Reno

,

Nevada
At Anixter, we give you an opportunity for a career and a great work environment. We are a friendly, employee focused organization that prides itself on customer service, flawless execution and a hard day's work. We're looking for a Maintenance Associate to assist helping us maintain a fully functioning and safe warehouse. If you are mechanically inclined and like to solve problems and work with your hands, we have a great opportunity for you. The hours for this position are Monday to Friday 10-7 PM.
If you have a disability and need help with any part of the application process, or need an alternative method for applying, we are happy to assist. Please contact 224-521-8159 or hrservices@anixter.com, and we will put you in touch with the right person.
EEO is the Law, and we comply with every aspect of it. It's part of our values, and the way we conduct business. For more information, click here EEO is the Law at https://www.eeoc.gov/employers/upload/posterscreenreader_optimized.pdf
Responsibilities include:
Perform emergency repairs on warehouse equipment including mechanical, hydraulic, pneumatic, and electrical.

Operate and/or monitor industrial powered equipment

Perform preventative maintenance to keep all machinery in good operating condition based on corporate and local schedules.

Develop and maintain inventory of spare parts and supplies for assigned machinery. Place orders with vendors as required.

Identify need for sub-contractor work required for more complex repairs/maintenance.

Assist in warehouse operations/projects when labor demands spike.
We are looking for candidates with:
Five (5) years of general industrial mechanical maintenance experience

General knowledge of Electrical, Plumbing, Mechanical and HVAC systems

Read, interpret, and understand technical literature/manuals

The ability to weld or fabricate parts as needed to repair equipment is a PLUS

Must be able to lift 50 lbs. from time to time, in a safe manner

Ability to work flexible schedule based on machine down times
About Anixter – Who We Are
We enable the connected world. From securer facilities and communities, to more efficient networks and industrial environments, we deliver the infrastructure solutions—and intelligence—that sustain our customers businesses. Through our superior product offerings, unmatched global distribution network, expert supply chain management and technical know-how, we drive efficiency and effectiveness to benefit our customer's bottom line.
Anixter International is a leading global distributor of Network & Security Solutions, Electrical & Electronic Solutions and Utility Power Solutions. We help build, connect, protect and power valuable assets and critical infrastructures. From enterprise networks to industrial MRO supply to video surveillance applications to electric power distribution, we offer full-line solutions, and intelligence, that create reliable, resilient systems that sustain businesses and communities. Through our unmatched global distribution network along with our supply chain and technical expertise, we help lower the cost, risk and complexity of our customers' supply chains.
Anixter, with over $7 billion in annual revenue, adds value to the distribution process by providing our customers access to 1) innovative supply chain solutions, 2) over 450,000 products and $1.2 billion in inventory, 3) approximately 320 warehouses/branch locations with approximately 9 million square feet of space and 4) locations in over 300 cities in more than 50 countries.
Anixter is an Affirmative Action employer and an inclusive environment. We welcome all races, ethnicities, genders, religions, and ages, candidates who are veterans, disabled, LGBT, and we welcome diverse viewpoints and experiences. Our employees reflect our customers, vendors, and communities. We require all of our employees to perform work in an ethical manner and uphold a culture of honesty and ethics at all times.
Benefits
Medical, Dental and Pharmacy plan eligibility after 60 days

Access to virtual doctor for common illnesses. Get advice from a doctor without leaving your home!

Annual health screenings available at no cost to you

401k with 50% company match

Vacation time

Holiday pay

Employee preferred provider discounts through PerkSpot.com

Tuition reimbursement

Employee Referral Program – Big $$$ for referring great employees!

Employee Assistance Program

Life insurance programs

Short and Long Term Disability programs

Health saving options (FSA and HSA)

Many more benefits available!
Check us out on the web at www.anixter.com for more information.
We require all of our employees to perform work in an ethical manner and uphold a culture of honesty and ethics at all times.
Anixter is an Equal Opportunity and Affirmative Action Employer; Minority / Female / Disabled / Veteran
Click here to apply online at http://jobs.anixter.com/apply-us?JOBSHAREMUJ227V7V6GI45HDTJNJFNMNUI726NHM5V7SPOC4STDECQPIT62CO3DTOSDX5OG73Q
EB-5070159097
Anixter