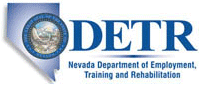 Job Information
D.R. Horton, Inc.

Land Coordinator

in

Reno

,

Nevada
D.R. Horton, Inc., the largest homebuilder in the U.S., was founded in 1978 and is a publicly traded company on the New York Stock Exchange. It is engaged in the construction and sale of high quality homes designed principally for the entry-level and first time move-up markets. The Company also provides mortgage financing and title services for homebuyers through its mortgage and title subsidiaries. Please visit our website atwww.drhorton.comfor more information.
D.R. Horton, Inc. is currently looking for a_Land Coordinator_for their Operations Department. The right candidate willassist personnel in Land Department to ensure all tasks and projects are completed in a timely manner.
Essential Duties and Responsibilities * Create, organize, and maintain land/lot contract files * Assist with the preparation of all Land Books required during the various stages of land acquisition * Prepare analysis/deal sheet for each site * Maintain status/critical dates report to ensure all deadlines are met * Ensure that all required paperwork is completed and distributed to the necessary parties, land/lot purchase through community completion * Provide required documents to corporate for FIN 46 review * Create Land Contract Legal Summary for corporate accounting * Request and track earnest money deposits and releases * Assist the Land Department with responding to staff reports and all conditions of approval and coordinate a timely re-submittal * Communicate required information to division accounting * Assist with the review and management of all master developer fees and credits, as well as the review of budgets or their adjustments * Handle title and escrow responsibilities, including preparation of wire instructions * Request and review title, environmental studies, surveys, site plans, etc. * Conduct all business in a professional and ethical manner to serve customers and increase the goodwill and profit of the company * Coordinate with the architect, structural engineer and MEP engineer to obtain proposals to generate accurate plans for master plan submittals * Prepare and maintain competitive marketing analyses for the Division sub-markets. * Prepare regional, area and radius maps for Land Book submittals * Manage archives and storage of land files * Organize and maintain daily correspondence * Ability to work overtime
Education and/or Experience
1. Associate's degree or equivalent from two-year college or technical school 2. Two to five years of related experience in acquisitions or in real estate transactions preferred 3. Strong communication and writing skills 4. Ability to multi-task and attention to detail 5. Three to five years of related experience and/or training 6. Strong organizational skills 7. Ability to apply common sense understanding to carry out instructions furnished in written oral form or via DRH applications 8. Proficiency with MS Office and email 9. Ability to sit for majority of 8-hour workday; use hands to finger, handle or feel; reach with hands and arms; talk and hear. Specific vision abilities required by this job include close vision and peripheral vision The noise level is generally moderate.
Come join a winning team with a Fortune 500 company! We are growing fast and are looking for enthusiastic attitudes and team players to join our success. We offer an excellent benefits package including vision, medical and dental./Build YOUR future with D.R. Horton,//America//'s Builder./
Comefollowour newest Open Jobs on Twitter andlikeus on Facebook!
Job: *Land
Organization: *Home Builder
Title: Land Coordinator
Location: Nevada-Reno
Requisition ID: 2005056