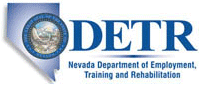 Job Information
Hamilton Company

Lab Automation Engineer

in

Reno

,

Nevada
Lab Automation Engineer
Jobs

Login

09-Feb-2021 to 21-May-2021 (MST)

Reno, NV, USA

Salary

Full Time

Email Me Similar Jobs Email Me This Job

Hamilton Company is an industry leader in the design and manufacture of liquid handling, process analytics, robotics and automated storage solutions. With global headquarters in Reno, Nevada and manufacturing facilities in Reno, Boston and Bonaduz, Switzerland and sales offices worldwide Hamilton Company is well positioned for continued growth .

Provide mid-level applications and technical support. Act as a technical liaison between customer and Robotic sales team members to meet and maintain customer needs. Provide onsite and remote customer support.

Responsibilities:

Support Hamilton sales team by programming and participating in equipment demonstrations for customers, providing technical expertise and knowledge of instrumentation, and identifying possible product and project risks.

Develop moderately complex application-specific protocols on Hamilton products by interpreting procedures provided by the customer or the Sales team.

Support customers by conducting software and operator trainings, providing technical support, and undertaking troubleshooting activities on reported issues.

Visit customer sites as needed, this position may require up to 25% travel.

Test new products and modules as required for projects. Provide feedback and document results based on testing.

Create manuals and test protocols as they pertain to projects.

Understand project requirements and contribute in a technical capacity to fulfill those requirements

Manage activities across multiple projects with minimal supervision.

Work within a multidisciplinary team as well as participate in project sharing activities.

Maintain professional relationships with customers and co-workers.

Must have good planning and customer relationship skills.

Education and Experience Required:

Must have a bachelor's degree in science or engineering, preferably in Engineering, chemistry, biology, biochemistry, or other related sciences.

Experience programming automated liquid handling equipment preferred.

Experience training others in a technical environment.

Troubleshooting expertise with liquid handling equipment and associated software.

Must demonstrate effective presentation and communication skills with technical and non-technical persons.

Additional information:

Diverse portfolio of exciting and innovative design projects.

Tremendous opportunities for professional growth and advancement.

Commitment to sustainable design.

Competitive Compensation.

Excellent Benefit Package (medical, dental, vision insurance, paid vacation time, paid sick time, disability insurance, 401k, tuition reimbursement and much more).

Solid Stable Company.

Drug free workplace.

Learn more about us @: www.hamiltoncompany.com

It is the policy of this organization to provide equal employment opportunities to all qualified applicants without regard to race, creed, color, national origin, sex, age 40 and over, disability, marital status, sexual orientation, gender identity, genetic information, citizenship status, religious preference, or veteran status in all phases of the employment process and in compliance with applicable federal, state, and local laws and regulations.