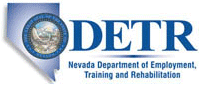 Job Information
Oracle

Key Account Director | Oracle Utilities

in

Reno

,

Nevada
Responsible for providing leadership to the sales and account management processes and growing Oracle s revenues associated with the full breadth of Oracle products/ solutions for an assigned Key Account. The job represents a balanced customer relationship management effort involving sales and account management skills, product knowledge/problem-solving/solution skills, and direction of all other and necessary Oracle specialized resources assigned to the Key Account.
Owns overall Oracle leadership across all products, services and support to an Oracle Key Account (one of Oracle s 150 to 200 top revenue producing and market leading accounts on a world-wide basis). Is the day to day senior Oracle executive business resource assigned to the Key Account. Is chartered to facilitate and own the overall account and opportunity planning process and its execution for the Key Account. Is also responsible for the Oracle communication inside our global organization and across all organizations and lines of business withing the Key Account. The key objectives of the Strategic Account Rep are to develop deep customer knowledge and influence through forging executive relationships across all Oracle lines of business, increasing Oracle s reputation as a proven partner, increasing customer satisfaction and Oracle revenues and footprint within the Key Account
History and track record of achievement of revenue objectives. Demonstrated ability to develop and implement business/account plans. Demonstrated ability to work with accounts senior management and across functions within customer organizations to gain commitment, obtain resources and achieve desired results. Excellent presentation skills. Experience of team management. Cross LOB/BU or international team management experience a plus. Strong team building skills and ability to resolve conflict situations. Preferred BS or BA degree in business. Masters degree is a plus. 10 years selling and account relationship management experience with major account.
Oracle is an Affirmative Action-Equal Employment Opportunity Employer. All qualified applicants will receive consideration for employment without regard to race, color, religion, sex, national origin, sexual orientation, gender identity, disability, protected veterans status, age, or any other characteristic protected by law.
Oracle Utilities delivers proven software applications that help utility companies of all types and sizes achieve competitive advantage, business performance excellence and a lower total cost of technology ownership. Oracle Utilities integrates industry-specific customer care and billing, network management, work and asset management, mobile workforce management and meter data management applications with the capabilities of Oracle's industry-leading enterprise applications, business intelligence tools, middleware, database technologies, as well as servers and storage. The software enables customers to adapt more nimbly to market deregulation, meet ever-evolving customer demands and deliver on environmental conservation commitments.
Oracle Utilities Global Business Unit (UGBU) enhances the Oracle brand by delivering best of breed business solutions and professional services to the utility industries around the world. Our customers value us above all other competitors because of our thought leadership, understanding of their needs, talents and superior ability to provide world-class solutions for the challenges they face. Our customer relationships can be leveraged by all of Oracle to grow Oracle's relevance in our industries.
Role Overview
The Oracle Key Account Director owns overall leadership for an Oracle Key Account (one of Oracle's top revenue producing and market leading accounts), across all products, services and support, on a worldwide basis. The Key Account Director (KAD) is the day-to-day senior Oracle executive responsible for success at the Key Account. The KAD is chartered to develop and drive execution of a multi-year KA strategy. The KAD is also responsible for worldwide communication inside the Oracle global organization as well as all organizations within the Key Account. The KAD must develop deep customer and industry knowledge and then influence the Key Account through developing credible & relevant messaging and deliver it through broad executive relationships to align Oracle as a strategic partner that enables key customer initiatives and transformations, increases customer satisfaction, and grows Oracle revenues.
Job Description
The KAD is Oracle's primary leader and sponsor for the customer, responsible for overall account growth and customer satisfaction by managing key relationships and ensuring the customer achieves value from Oracle solutions. Key responsibilities include leading developing & owning the account strategy, aligning and managing the sales team, driving effective account management processes, tracking and communicating progress, and growing Oracle's revenues across the full breadth of Oracle products/ solutions for the Key Account.
Key objectives of this job include:
• Grow Oracle's mindshare, cross-pillar revenue, and share of wallet with the Key Account.
• Understand the Key Account business requirements and develop "tailored" Oracle solutions.
• Introduce the Key Account to Oracle solutions & products that match known and potential business needs.
• Successfully establish the Key Account as a positive Reference Account.
• Demonstrate measurable progress towards an "Oracle First" relationship.
Key Responsibilities
• Develop and maintain the multi-year strategic account plan for the Key Account to meet or exceed customer objectives and Oracle sales goals. Revise the account strategy and plan to ensure they fit the continuously changing key account needs and priorities.
• Direct the Oracle team around execution of the strategy and plan by co-ordination and leadership of activities across the different pillars and other organizations and partners.
• Influence and lead strategic planning efforts within sales, product, consulting, and support pillars to ensure Key Account requirements are represented.
• Manage the interface between the Key Account and Oracle personnel (including all sales, product specialists, consulting, support, channels and corporate functions) to ensure an effective alignment model and communications, and reporting cadence.
• Articulates both Oracle and Key Account value proposition to C-level management within both Oracle and the Key Account.
• Gain agreement with Customer around key work streams aligned with their key business transformations and imperatives
• Create a quarterly business review cadence with KA Sponsors to track our progress on aligned focus areas / work streams and other interactions.
• Maintain regular communications with the worldwide core sales team and extended worldwide account team across all relevant Oracle pillars and divisions, through regular team calls and online collaboration.
• Facilitate regular progress meetings with key customer executives and sponsors to validate our progress and plans.
• Obtain input and participation from the assigned Oracle Executive Sponsor(s) for the key account on a regular, scheduled basis.
• Owns escalation issues for the Key Account on a worldwide basis and drives those escalations to closure while creating a high level of customer satisfaction for the Key Account and a win-win environment for the Oracle resources involved in the day-to-day operation of the Key Account.
• Develop and execute an interaction plan to address the executive suite, line of business organizations and IT, leveraging all Oracle resources and subject matter experts, executives, and thought-leaders as needed to provide value to the customer.
• Build relationships with the customer's executive team, earning a reputation as one of the Customer's trusted business advisors.
• Demonstrate a high level of business acumen and thorough understanding of the customer's business, organization, strategy and financial position.
• Demonstrate value- and trust-based selling skills with a deep understanding of the customer's needs and Oracle's capabilities.
• Navigate Oracle to identify, acquire and coordinate a team of critical resources needed to address customer needs.
• Integrate Oracle in front of the customer providing a "one face, one Oracle" strategy for the customer.
• Understand Oracle's strategies and how these translate into solutions that address customer needs.
• Maintain a thorough understanding of the customer's industry, including trends, business processes, financial measurements and performance indicators, and key competitors.
• Manage and develop a team of sales representatives.
• Sell and promote the sale of Oracle products including contract negotiation.
• Drive strategic and tactical planning for the account.
• Generate and achieve accurate monthly forecasts.
• Conduct weekly progress meetings with the key account sales team.
Required Skills
• Leadership
• Attention to Detail
• Business Acumen
• Communication skills
• Conflict Management
• Decision Making & Problem Solving
• Influence and Persuasion
• Integrity
• Teamwork
• Negotiation
• Planning, Prioritizing & Goal Setting
• Global Citizen
• Relationship Management
Necessary Behaviors
• Provocative
• Problem Solving
• Creativity
• Focus
• Organization
• Manages Effectively across Organizational Boundaries
• Effect Work Management
• Escalation Management
• Action and Outcome Oriented
• Organizational Awareness
• Communicates Effectively
• Manages Diverse Relationships
• Inspires Others
• Acts with Honor and Character
• Open and Receptive
• Personal Flexibility
Experience Requirements
10 years selling and account relationship management experience with major accounts.

10 years selling hardware and/or software.

History and track record of achievement of revenue objectives.

Track record of business/account plan development and execution.

Cross-LOB team management experience - international team management is a plus.

Undergraduate degree in business or a relevant field. Masters degree is a plus.

Knowledge in Utilities Accounts (Electric, Water and Gas)
Job: *Sales
Organization: *Oracle
Title: *Key Account Director | Oracle Utilities *
Location: United States
Requisition ID: 20000RZA
Oracle