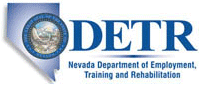 Job Information
Grand Sierra Resort and Casino

Infinity Rewards Representative- $15.00!!!

in

Reno

,

Nevada
ESSENTIAL DUTIES AND RESPONSIBILITIES include the following. Other duties may be assigned.
Answer calls and process requests from guests. Make return and follow up calls to maintain proper communication with guests.
Walk the casino floor to meet and greet new and established guests. Signing up new players as needed.
Make constant contact with both internal and external customers to provide optimal guest service. This includes contact with various departments in an effort to provide/obtain pertinent information needed to ensure proper guest service is provided.
Listen and respond to guest inquiries using a positive, clear speaking voice. Troubleshoot guest's concerns regarding data entered into our tracking system, answer questions and offer assistance to provide guest satisfaction, referring to the appropriate supervisor when necessary.
Promotes the success of the Club Grand by creating new accounts, making replacement cards, explaining club program in detail and demonstrating the various methods of use.
Builds and maintains good relationships with our frequent VIP guests
Assist the Promotions team with tournaments, telemarketing, drawings, and special event nights, as needed
Evaluates members play and issues complimentary based on established guidelines.
Evaluate and qualify guests for participation with casino floor promotions.
Utilizes all aspects of the Player Tracking System.
Communicates new ideas to upper management in order to improve productivity
Maintain a working knowledge of the property as well as current and upcoming special events in order to advise guests and fellow Team Members, whenever possible.
Assist Shift Managers and Casino Hosts with Club Grand, Promotions, and marketing related matters, as needed.
Assists guests with reservations for restaurants, hotel, etc.
Facilitates the effective flow of information by attending regularly scheduled departmental meetings.
Routinely inspect stock of Club Grand printed materials and restock same, as needed.
QUALIFICATIONS
Casino experience is required. Previous casino marketing experiences a plus. Candidate must have four- six months practical experience; any combination of education, training, or experience that provides the required knowledge, skills, and abilities.
EDUCATION
Any combination of education, training, or experience that provides the required knowledge, skills, and abilities.
LANGUAGE SKILLS
Excellent communication skills both written and oral. Must possess interpersonal skills to deal effectively with business contacts and employees at all levels of the company. Read, speak and understand the English language in order to communicate with guests and fellow employees. Possess a strong attention to detail and engaging presentation skills. Has the ability to effectively present information and respond to questions from groups of managers, staff, clients, and general public.
MATHEMATICAL SKILLS
Ability to accurately add, subtract, multiply, and divide in all units of measure and calculate figures and amounts. Candidate must have ability to compute rate, ratio, percent, and to create and interpret bar graphs.
LICENSES/CERTIFICATES Must obtain and maintain appropriate licensing with the Nevada Gaming Board and Alcohol Awareness Card
REASONING ABILITY Ability to solve practical problems and deal with a variety of concrete variables in situations where only limited standardization exists. Ability to interpret and follow through on a variety of instructions furnished in written, oral, diagram, or schedule form. Excellent time management, problem solving and organizational skills are a must.
PHYSICAL DEMANDS
The physical demands described here are representative of those that must be met by an employee to successfully perform the essential functions of this job. Reasonable accommodations may be made to enable individuals with disabilities to perform the essential functions.
While performing the duties of this job, the employee: must be able to maintain physical stamina and proper mental attitude to work under pressure in a fast-paced, casino environment and effectively deal with customers, management, team members and others. Is regularly required to sit; stand; walk and move through all areas of the casino; speak and hear; use hands to finger, handle, or feel. May reach with hands and arms above shoulder level; bend/stoop, squat, balance, kneel, lift and push/pull. The employee must occasionally lift and/or move up to 25 pounds. Specific vision abilities required by this job include close vision, distance visions, color vision, peripheral vision, depth perception, and ability to adjust focus.
Department: GSR - Casino Marketing
Company: Grand Sierra Resort and Casino
Age Requirement: Must be 21 years or Over
# of openings: 4