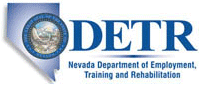 Job Information
Veterans Benefits Administration

Human Resources Assistant

in

Reno

,

Nevada
Summary
The documents required for applying to job announcements has been updated. Please review the "Required Documents" section very carefully - failure to follow the guidelines may result in loss of consideration for this job announcement.
Responsibilities
The primary purpose of the HR Assistant position is to provide administrative support and HR services in all matters pertaining to human resources management. Functions include, scheduling, personnel processing, employee benefits, performance appraisal and award programs. Duties also include: Drafts and processes SF-52s, Request for Personnel Action, for a full range of recurring and nonrecurring personnel actions. Such actions include a variety of recruitments, position and pay changes, separations, etc. Maintains suspense files and follows through to ensure actions are processed timely and accurately. Determines necessary documents needed to support the transaction and ensures that all documents are obtained, complete and in proper sequence. Assists with administrative support for all civilian employee benefits matters for the Regional Office. Submits requests for change in health or life insurance coverage (i.e. qualifying life event, name change, transfer to another payroll service, etc.). Responds to employee questions regarding completion of beneficiary forms, health/life insurance forms, Thrifts Savings Plan enrollment or deduction, etc. Coordinates exit interview/out-processing appointments for separating employees. Provides employees with documentation of eligibility involving continuing health/life insurance benefits summary, copy of Notification of Personnel Action (SF-50), information on future retrieval of federal records, etc. Assists with New Employee Onboarding. Reviews and processes performance appraisals, performance and special contribution awards. Reviews and tracks telework agreement expiration dates and maintains a repository of telework agreements. Prepares monthly/quarterly telework utilization reports. Serves as the telework program manager. Tracks HR actions and maintains records. Promotion Potential: The selectee may be promoted to the full performance level without further competition when all regulatory, qualification, and performance requirements are met. Selection at a lower grade level does not guarantee promotion to the full performance level. The grade progression for this position is GS-06/07.
Work Schedule: Monday through Friday. Hours may vary
Telework: Available
Virtual: This is not a virtual position.
Position Description/PD#: Human Resources Assistant, 38458/38457
Relocation/Recruitment Incentives: Not Authorized
Financial Disclosure Report: Not required
Requirements
Conditions of Employment
Qualifications
To qualify for this position, applicants must meet all requirements by the closing date of this announcement, 02/24/2021. Time-In-Grade Requirement: Applicants who are current Federal employees and have held a GS grade any time in the past 52 weeks must also meet time-in-grade requirements by the closing date of this announcement. For a GS-6 position you must have served 52 weeks at the GS-5. For a GS-7 position you must have served 52 weeks at the GS-6. The grade may have been in any occupation, but must have been held in the Federal service. An SF-50 that shows your time-in-grade eligibility must be submitted with your application materials. Note: Time-In-Grade requirements also apply to former Federal employees applying for reinstatement as well as current employees applying for Veterans Employment Opportunities Act of 1998 (VEOA) appointment. MINIMUM QUALIFICATION REQUIREMENT: You may qualify based on your experience as described below: GS-6 Specialized Experience: You must have one year of specialized experience equivalent to at least the next lower grade (GS-05) in the normal line of progression for the occupation in the organization. Specialized experience is defined as experience in administrative support, customer service, and/or clerical support that show experience with office automation and records management. GS-7 Specialized Experience: You must have one year of specialized experience equivalent to at least the next lower grade (GS-06) in the normal line of progression for the occupation in the organization. In addition to the specialized experience required for the GS-6 level, specialized experience at the GS-7 level must document experience performing a variety of administrative support duties that includes researching, communicating and applying human resources policies, procedures and regulations. Experience refers to paid and unpaid experience, including volunteer work done through National Service programs (e.g., Peace Corps, AmeriCorps) and other organizations (e.g., professional; philanthropic; religions; spiritual; community; student; social). Volunteer work helps build critical competencies, knowledge, and skills and can provide valuable training and experience that translates directly to paid employment. You will receive credit for all qualifying experience, including volunteer experience. Note: A full year of work is considered to be 35-40 hours of work per week. Part-time experience will be credited on the basis of time actually spent in appropriate activities. Applicants wishing to receive credit for such experience must indicate clearly the nature of their duties and responsibilities in each position and the number of hours a week spent in such employment. Physical Requirements: The work normally involves mental rather than physical exertion. The work is mostly sedentary; however, there may be some walking, standing, and carrying of light items. For more information on these qualification standards, please visit the United States Office of Personnel Management's website at http://://www.opm.gov/policy-data-oversight/classification-qualifications/general-schedule-qualification-standards/.
Education
There is no educational substitution for this occupational series/grade.
Additional Information
VA supports the use of telework as a way to help attract and retain talented individuals in public service, increase worker productivity, and better prepare the agency to operate during emergencies. This position may be authorized for telework. Telework eligibility will be discussed during the interview process. Receiving Service Credit or Earning Annual (Vacation) Leave: Federal Employees earn annual leave at a rate (4, 6 or 8 hours per pay period) which is based on the number of years they have served as a Federal employee. VA may offer newly-appointed Federal employee's credit for their job-related non-federal experience or active duty uniformed military service. This credited service can be used in determining the rate at which they earn annual leave. Such credit must be requested and approved prior to the appointment date and is not guaranteed. Special Employment Consideration: VA encourages persons with disabilities to apply, including those eligible for hiring under 5 CFR 213.3102(u), Schedule A, Appointment of persons with disabilities [i.e., intellectual disabilities, severe physical disabilities, or psychiatric disabilities], and/or Disabled veterans with a compensable service-connected disability of 30% or more. Contact the Agency Contact for information on how to apply under this appointment authority via the Selective Placement Coordinator. The Interagency Career Transition Assistance Plan (ICTAP) and Career Transition Assistance Plan (CTAP) provide eligible displaced Federal/VA competitive service employees with selection priority over other candidates for competitive service vacancies. To be qualified you must submit appropriate documentation (a copy of the agency notice, your most recent performance rating, and your most recent SF-50 noting current position, grade level, and duty location) and be found well-qualified (have a final rating of 85 or more) for this vacancy. Information about ICTAP and CTAP eligibility is on OPM's Career Transition Resources website at http://www.opm.gov/policy-data-oversight/workforce-restructuring/employee-guide-to-career-transition/. Placement Policy: The posting of this announcement does not obligate management to fill a vacancy or vacancies by promotion. The position may be filled by reassignment, change to lower grade, transfer, appointment, or reinstatement. Management may use any one or any combination of these methods to fill the position. It is the policy of the VA to not deny employment to those that have faced financial hardships or periods of unemployment. This is not a bargaining unit position. This job opportunity announcement may be used to fill additional vacancies. Veterans and Transitioning Service Members: Please visit the VA for Vets site for career-search tools for Veterans seeking employment at VA, career development services for our existing Veterans, and coaching and reintegration support for military service members. For more information on the "Who may apply" eligibility requirements, please refer to the OHRM Status Candidates and Other Candidate Definitions document. If you are unable to apply online or need to fax a document you do not have in electronic form, view the following link for information regarding an Alternate Application.