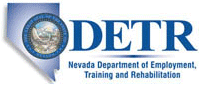 Job Information
Grand Sierra Resort and Casino

HR Communications & Events Specialist

in

Reno

,

Nevada
SUMMARY
The HR Communications & Events Specialist will oversee all Team Member (TM) Communication and Event Planning within the Human Resources Department. * The right candidate will be a professional who likes working with a wide variety of people, dealing with communications to TM, planning Team Member Events, and working in a fast-paced, fun environment. Success in this role includes the ability to juggle multiple tasks and adapt to new priorities on the fly; be highly productive and detail-oriented; able to work flexible hours; exhibit meticulous organizational and strong customer service skills; and must be computer literate and proficient with Microsoft Office programs.*
ESSENTIAL DUTIES AND RESPONSIBILITIES
Oversee all communication for Team Members (TMs) such as creating newsletters, Facebook page, LinkedIn, Glassdoor, emails about company information, back of house posters, digital signage and create methods to improve communication
Collaborate with in-house marketing, Special Events and operations departments
Plan, organize and execute a wide variety of TM events such as company picnics, community events, Team Member of the Quarter/Year, company holiday party and other pop up events that support Team Member engagement and moral, all with regard to current and related health code mandates
Develop, author and maintain SOPs on the GSR Intranet
Engage with all departments with dedicated back-of-house communication boards/offices/break rooms to ensure content is relevant, recent, standard to brand and includes contact and/or SOP references for transparency and consistency
Oversee the management of raffle prize/gift card distributions in line with compliance and chain of custody guidelines
Oversee the management of GSR logo items sales to TM via direct pay or payroll deduction
Oversee the management of team member and property wide anniversary, loyalty and retirement recognition programs
Assist and manage the Annual TM Engagement Survey and hold meetings with departments with the support of Team Member Relations
Manage the TM Suggestion Program including the collection/distribution of forms, executive replies and follow up communication
Actively seek out ways to increase TM engagement, communicate workplace benefits and reduce turnover
Create dynamic and engaging back-of-house environment including, but not limited to newsletters, emails, displays, murals and advertising collateral that follow brand standards while targeting TM interest levels
Participate and foster the GRAND Service standard of greeting all TMs and guests warmly in all areas at GSR
Handle a variety of logistical tasks in support of human resources
Provide support to learning and development as needed
Input in the management of the budgeting process around communications and events
Provide full redundancy in support to New Hire Orientation including email messaging between new hire and property wide, tracking in Grand University as well as presentation delivery and content update
Able to interact with all levels of management, HR professionals and other members of the organization including executive management
Attendance at weekly HR department meetings along with taking relevant meeting minutes and attendance
Maintain complete confidentiality of all company information at all times
Other duties as assigned within the scope and spirit of this job description
KNOWLEDGE/SKILLS/ABILITIES
Bachelor's degree in communications or equivalent with 2-5 years of experience in HR, communications and event planning
Marketing and graphic experience for application to back of house digital signage, newsletter and the GSR intranet and perform duties using contemporary technology, programs and systems
Able to work autonomously and within a team without constant direction or supervision
Excellent verbal, written, and oral communication skills
Excellent Microsoft office skills such as Publisher, PowerPoint, Word and Excel. Knowledge of Adobe Illustrator and Photoshop preferred
Excellent communication skills including written and oral. Must possess interpersonal skills to deal effectively with business contacts and employees at all levels of the company. Must possess a strong attention to detail and presentation skills
Ability to multitask in a fast pace environment
Proactive self-starter with great organizational skills
Good with people and highly energetic
Experience in public speaking including ability to emcee TM events
Outstanding coordination and organizational skills with the ability to multi-task
Must possess excellent language command to speak, read, write and understand English
Ability to obtain a gaming license if required
Ability to speak Spanish preferred but not required
PHYSICAL DEMAND
While performing the duties of this job, the employee is constantly standing, kneeling, walking, reaching, twisting, grasping, lifting, listening, using computer, telephone, and speaking.
Frequently using wrist motion, dexterity, eye-hand coordination, and writing, typing on computer keyboard.
Must be able to lift, push, or pull up to 25 pounds.
WORKING CONDITIONS
Work performed indoors, in climate controlled environment. The noise level in the work environment is usually moderate. Employee may be exposed to odor and secondhand smoke. Reasonable accommodations may be made to enable individuals with disabilities to perform the essential functions.
WORK SCHEDULE/HOURS
Must be flexible if needed for occasional work outside of normal business hours.
Department: GSR - Human Resources
Company: Grand Sierra Resort and Casino
Age Requirement: Must be 21 years or Over
# of openings: 1