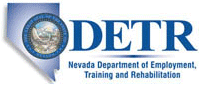 Job Information
WinCo Foods

Grocery Clerk - Temporary

in

Reno

,

Nevada
WinCo Foods is a family of 20,000+ employee-owners, with 126 grocery stores and our own distribution and transportation network operating across 10 states in the American West, Pacific Northwest and Southwest. As the Low Price Grocery Leader we believe that we make the lives of our customers and employee-owners better and we do it by focusing on the people and communities where we operate.
Today, WinCo Foods is well known and beloved for its everyday low-prices and engaged employee-owners across our service areas, encompassing 126 stores throughout Washington, Idaho, Nevada, California, Oregon, Utah, Arizona, Texas, Oklahoma and Montana.
This posting is a temporary assignment due to the surge in sales and customer traffic that WinCo Foods is experiencing. The assignment will last approximately 90 days. Duties will include Go-Backs and collecting Carts as well as performing other duties as directed. Shifts will vary including nights and weekends.
Job Summary
Provide customer service by processing customer orders in an efficient, accurate, safe and courteous manner. Consistently provides friendly, courteous customer service to internal and external customers. Performs other related work.
Typical Duties and Responsibilities
Seeks opportunities to welcome, engage, serve and thank customers. Maintains an atmosphere of friendly, enthusiastic customer service with an emphasis of taking care of the customer.

Maintains an atmosphere of enthusiastic customer awareness with an emphasis on fast, friendly customer service.

Engages in suggestive selling and other sales techniques.

Maintains knowledge of current product location, monitors UPC codes and ensures proper pricing.

Maintains clean, neat and properly stocked check stand and ensures safe and secure work area.

Stocks, prices and rotates merchandise.

Performs other duties as assigned or needed.
Requirements
Ability to:
Consistently provide world class customer service to internal and external customers.

Work varied hours primarily between the hours of 4:00 am to 1:00 am in a 24/7 operation; including night, weekends and holidays.

Perform friendly, courteous, tactful relations with customers and co-workers with composure.

Communicate (hearing and speech) to perform customer relation skills.

Complete written forms.

Conduct visual inspection, read information on merchandise, etc.

Lift and maneuver objects of varying dimensions and weights up to 20 lbs. frequently and perform repetitious work accurately.

Lift up to 50 lbs. occasionally.

Stand for long periods of time, walk rapidly, bend, stoop, twist, and turn frequently for long periods of time.

Manual dexterity and good hand/eye coordination.

Learn and memorize a considerable amount of information including PLU codes, location of products and company policies.

Climb and balance on ladders when stocking shelves.

Use blades for box cutting.

Work in a cooler and freezer.

Use household cleaners to maintain work area (i.e., waxes, glass cleaner, etc.).

Work in varying weather conditions for performance of outdoor duties.

Must be 18 years of age or older.

Perform primary duties efficiently and accurately.
Additional Requirements:
Food Handlers Certification (Per State Laws)
Machines and Equipment Operated:
The above statements are intended to describe the general nature of work performed by the employees assigned to this job. All employees must comply with Company policies and applicable laws. The responsibilities, duties and qualifications required of personnel may vary.
As WinCo Foods continues to grow, our diversity—from our variety of perspectives and wide range of experiences—is essential to our strategy and success. We are committed to continue to cultivate and celebrate an inclusive environment in which all employees are valued and respected regardless of their race, color, religion, sex, sexual orientation, gender identity, national origin, veteran, or disability status.
Requisition ID: 2020-55055
Street: 2855 Northtowne Lane
External Company URL: https://www.wincofoods.com/
Post End Date: 6/5/2020