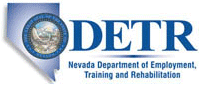 Job Information
Bureau of Land Management

Government Information Specialist

in

Reno

,

Nevada
Summary
Explore a new career with the BLM - where our people are our greatest natural resource. This position is located in Reno, Nevada. Information about Reno, Nevada and the surrounding area can be found at https://www.reno.gov/ We expect to fill 1 vacancy at this time; however, additional positions may be filled from this announcement if they become available.
Responsibilities
Manages the State's FOIA/Privacy program and serves as the designated expert on FOIA and Privacy case law, litigation and discovery.
Develops long-range resource and project plans; ensures proper development of local FOIA/Privacy programs, staffs and processes.
Provides technical expertise and work review for statewide FOIA/Privacy personnel; develops policies, standards and guidance to manage all external access to agency information; provides FOIA/Privacy training to all employees.
Analyzes extremely complex FOIA requests to determine if they are in compliance with regulations; reviews and analyzes records to determine whether any of the FOIA exemptions apply; and prepares comprehensive responses to FOIA requests.
Coordinates with the Office of External Affairs on FOIA requests from the news media and coordinates with personnel from within the DOI, and from other Government agencies, in responding to government-wide and/or sensitive FOIA requests.
Prepares final response letters and related correspondence and briefs management on controversial/sensitive requires.
Coordinates with other bureaus and offices where appropriate to ensure consistency in document releases and responses, including consistency in fee waiver determinations.
Serves as the authority for Indian Trust data administration policy formulation pertaining to the dissemination, use, accessibility, and availability of Indian trust data, and provides statewide leadership in these matters.
Requirements
Conditions of Employment
Qualifications
In order to be rated as qualified for this position, we must be able to determine that you meet the qualification requirements - please be sure to include this information in your resume. No assumptions will be made about your experience. You must possess one (1) full year of specialized experience at or equivalent to the GS-11 level that is equivalent in difficulty and complexity as indicated by the following examples: Demonstrated expertise in researching, analyzing and interpreting FOIA and Privacy Act statues, regulations, policies and precedents of a complex and controversial nature; serving as a technical expert in resolving extremely complex policy and program issues and advisor to senior management/staff regarding FOIA statues, regulations and directives; using extensive knowledge of the requirements of FOIA case law, regulations and policies to determine the relevance and applicability of extremely complex requests; developing/creating comprehensive responses to requests for information. Experience refers to paid and unpaid experience, including volunteer work done through National Service programs (e.g., Peace Corps, AmeriCorps) and other organizations (e.g., professional; philanthropic; religious; spiritual; community, student, social). Volunteer work helps build critical competencies, knowledge, and skills and can provide valuable training and experience that translates directly to paid employment. You will receive credit for all qualifying experience, including volunteer experience. You must meet all qualification requirements within 30 days of the closing date of the announcement. Federal employees in the competitive service are also subject to the Time-In-Grade requirement in accordance with 5 CFR 300.604. If you are a current Federal employee in the General Schedule (GS) pay plan and applying for a promotion opportunity, you must have completed a minimum of 52 weeks at the next lower grade level.
Education
Additional Information
DOI uses E-Verify to confirm employment eligibility of all newly hired employees. To learn more about E-Verify, including your rights and responsibilities, please visit www.dhs.gov/e-verify. Career Transition Assistance Plan (CTAP)/lnteragency Career Transition Assistance Program(ICTAP): CTAP provides eligible surplus and displaced Federal competitive service employees with selection priority over other candidates for competitive service vacancies. Information about CTAP/ICTAP eligibility is available from OPM's Career Transition Resources website at CTAP or ICTAP. If your agency has notified you in writing that you are a surplus or displaced employee eligible for CTAP consideration or that you are a displaced employee eligible for ICTAP consideration, you may receive selection priority if: 1) This vacancy is within your CTAP/ICTAP eligibility; 2) You apply under the instructions in this announcement; and 3) You are found well qualified for this vacancy. You must provide proof of eligibility with your application to receive selection priority. Such proof may include a copy of your written notification of CTAP/ICTAP eligibility, or a copy of your separation personnel action form. CTAP and ICTAP eligibles will be considered well qualified if they receive a minimum score of 90 based on the rating criteria used for this position. SELECTIVE SERVICE: Male applicants born after December 31, 1959, must certify that they have registered with the Selective Service System, or are exempt from having to do so under the Selective Service Law. To register or verify your registration go to the Selective Service System at https://www.sss.gov/RegVer/wfRegistration.aspx Travel and relocation expenses will not be paid by the Department of the Interior. Any travel, transportation and relocation expenses associated with reporting for duty in this position will be the responsibility of the selected employee. The official worksite for the selectee is the duty station identified in this vacancy announcement. The selectee will typically report to this duty location on a regular and recurring weekly basis. The selectee may be allowed to telework with supervisor approval. BLM may use certain incentives, currently offered by the Federal government, to attract high quality applicants. If you are unable to apply online or need to fax a document, you do not have in electronic form; view the following link for information regarding an Alternative Application