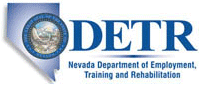 Job Information
City of Reno, NV

GIS Technician

in

Reno

,

Nevada
GIS Technician
Print
Subscribe
Class Title
GIS Technician
Class Code
9312
Salary
$55,763.05 - $74,690.37 Annually
Classification Description Summary
Under supervision, develops and maintains the City's Geographic Information System (GIS) for Emergency 911 services; updates base maps with annexations, new dwellings and new streets; generates maps and reports in response to staff requests; and performs a variety of technical tasks relative to assigned areas of responsibility.
Essential Functions
The following duties are typical for this classification. Incumbents may not perform all of the listed duties and/or may be required to perform additional or different duties from those set forth below to address business needs and changing business practices.
Develop and maintain GIS mapping for E911 services; build base maps, download information from various databases and convert information into usable format.
Update, edit, and correct E911 centerline and associated attributes, including address range information.
Update and edit polygon boundary files and attributes, including fire districts and police districts; correct existing polygon emergency zones.
Verify accuracy of City limit boundary lines; compare master street address entries and confirm accuracy in map data; assign Electronic Serial Numbers (ESNs) to new addresses.
Cross-check various sources to identify correct street direction, addressing gaps, duplicate addressing, zero addressing, or other unusual addressing; obtain address block ranges.
Communicate with address assignors and boundary data maintainers to resolve address discrepancies for E911 services.
Verify and confirm cell site/tower address locations for cellular companies complying with City requirements.
Perform quality control on street address range information from forms submitted by E911 dispatchers.
Collect field data to verify GIS database accuracy.
Record annexations, ordinances and resolutions.
Perform updates on base map layers; plot and trim standard maps; generate, develop and distribute periodic reports and statistics.
Participate in professional group meetings; stay abreast of new developments in the field of GIS mapping.
Perform related duties as required.
Minimum Qualifications
The following generally describes the knowledge and ability required to enter the job and/or be learned within a short period of time in order to successfully perform the assigned duties.
Knowledge of:
Operational characteristics of GIS and associated applications.
Methods, techniques, tools and instruments used in GIS and map making.
Principles and procedures of computer programming related to GIS.
Office procedures, methods, and equipment including computers and applicable software applications such as word processing, spreadsheets, and databases.
Pertinent federal, state and local laws, codes and regulations.
Ability to:
Develop and maintain the GIS database for City E911 maps.
Utilize various software programs to produce maps, charts, drawings and other geographic information.
Troubleshoot mapping system problems.
Create and edit the City's GIS database and associated attributes.
Adapt to changing technologies and learn functionality of new equipment and systems.
Operate office equipment including computers and supporting word processing, spreadsheet, and database applications.
Respond to requests and inquiries from the general public.
Work in a team based environment to achieve common goals.
Coordinate multiple projects and complex tasks simultaneously.
Meet the physical requirements to safely and effectively perform the assigned duties.
Communicate clearly and concisely, both orally and in writing.
Establish and maintain effective working relationships with those contacted in the course of work.
Education and Experience Guidelines - Any combination of education and experience that would likely provide the required knowledge and abilities is qualifying. A typical way to obtain the knowledge and abilities would be:
Education/Training:
Equivalent to the completion of the twelfth grade supplemented by college level course work in geography, computer science, or a related field.
Experience:
Two years of increasingly responsible GIS or drafting experience.
License or Certificate:
Possession of an appropriate, valid driver's license.
Supplemental Information
PHYSICAL DEMANDS AND WORKING ENVIRONMENT
The conditions herein are representative of those that must be met by an employee to successfully perform the essential functions of this job. Reasonable accommodations may be made to enable individuals with disabilities to perform the essential job functions.
Environment: Work is performed primarily in a standard office setting with some travel from site to site.
Physical: Primary functions require sufficient physical ability and mobility to work in an office setting; to stand or sit for prolonged periods of time; to occasionally stoop, bend, kneel, crouch, reach, and twist; to lift, carry, push, and/or pull light to moderate amounts of weight; to operate office equipment requiring repetitive hand movement and fine coordination including use of a computer keyboard; and to verbally communicate to exchange information.
Other Requirements
Confidential
C23
Last Update: 1/4/2019
JD 11/2018
BENEFITS IN BRIEF
No state income tax.
Nevada PERS retirement plan. Vesting in 5 years.
No social security participation (1.45 % Medicare deduction required).
City paid medical, dental, and vision insurance coverage for employee. City pays a substantial amount towards dependent coverage.
City paid long term disability insurance and life insurance.
Twelve paid holidays.
Deferred compensation plans 457 and 401(a) available.
Vacation leave accrued at 4 hours per bi-weekly pay period.
Sick leave accrued at 4 hours per bi-weekly pay period.
Credit Union available.
Subscribe
Please verify your email address Verify Email