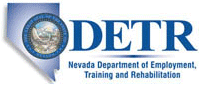 Job Information
Renown Health

Genomics Representative

in

Reno

,

Nevada
Genomics Representative
Requisition id: 157837
Department: 105701 Administration
Facility: Renown Institute for Health Innovation
Schedule: Per Diem
Shift: Varies
Category: Clerical & Administrative Support
Location: Reno,NV
Position Purpose
This position is responsible for the recruitment of participants in the Healthy Nevada Project or related studies whether through online recruitment, events, the medical group or acute care setting, and any other location deemed necessary. In addition to recruitment, the coordinator will be responsible for addressing participant questions, and escalating when necessary.
Nature and Scope
This position is responsible for navigation of research participants through the Healthy Nevada process with a high degree of accuracy. This position is responsible for guaranteeing a smooth flow through the consenting and specimen collection process and resolution of participant questions.
In coordination with the Renown IHI staff, the incumbent:
Covers stations of the Healthy Nevada process as directed.

Verifies and records 100% sample collection and adequately documents data needed to continue with sample collection at a later time.

Is accountable to the number of kits received per day and set goals for each location.

Addresses participant complaints and concerns, including complex questions about the consent document. Escalates questions when appropriate.

Demonstrates the knowledge and skills necessary to assist individuals based on physical. motor/sensor, psychosocial, and safety appropriate to the participant population served.

Possesses knowledge of Good Clinical Practice standards and IRB requirements.
Disclaimer
The foregoing description is not intended and should not be construed to be an exhaustive list of all responsibilities, skills and efforts or work conditions associated with the job. It is intended to be an accurate reflection of the general nature and level of the job.
Minimum QualificationsRequirements – Required and/or Preferred
Name
Description
Education:
Must have working-level knowledge of the English language, including reading, writing and speaking English.
Experience:
One year of clinical and/or research experience preferred.
The applicant should possess the following skills:
• Pronounced attention to detail.
• Personable, professional, and outgoing demeanor.
• Self-starter and ability to work autonomously.
• Strong written, verbal, and interpersonal skills.
License(s):
None
Certification(s):
Collaborative Institutional Training Initiative (CITI) Training required prior to hire date.
Computer / Typing:
Must be proficient with Microsoft Office Suite, including Outlook, PowerPoint, Excel and Word and have the ability to use the computer to complete online learning requirements for job-specific competencies, access online forms and policies, complete online benefits enrollment, etc.