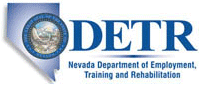 Job Information
FirstService Residential

Gate Technician

in

Reno

,

Nevada
Job Summary
Perform an effective preventive maintenance service to all community vehicular and pedestrian entry and exit gates. Under limited supervision technician shall lubricate hinge points, ensure gate operators are performing in accordance to manufacture specifications and industry standards. Ensure all safety devices (AVI loop, road loops, photo eyes, etc.) are in working condition. Ensure Telephone Entry System (TES) is in working condition.
Essential Duties & Responsibilities
The job duties listed are typical examples of the work performed by positions in this job classification. Not all duties assigned to every position are included, nor is it expected that all positions will be assigned every duty
Perform new gate and system installations
Maintain a good relationship with residents and community representatives
Inspect Telephone Entry Systems
Ensure all road loops are in working condition
Ensure all photo eyes are aligned and in working condition
Ensure all pedestrian gates are self-latching
Ensure pedestrian gate lock mechanisms are in working condition
Ensure all entry gate operator systems (Primary & Secondary) are in working condition
Ensure all boards are tested
Ensure all gears are in working condition
Inspect the overall integrity of the operator housing and anchoring
Install new wrought iron vehicular gates
Install new automation entry systems for new developments
Travel daily to attend service calls
Technician is required to be part of the on-call rotation program
Qualifications
To perform this job successfully, an individual must be able to perform each essential duty satisfactorily. The requirements listed below are representative of the knowledge, skill, and/or ability required. Reasonable accommodations may be made to enable individuals with disabilities to perform the essential functions
An ability to follow oral and written directions, keep accurate records, fill out logs and journals, and perform administrative operational functions
Must be able to weld (wire feed)
Knowledge of methods, materials and equipment regarding automation systems
One year of experience of janitorial or custodial work
High School Diploma or GED
2 years of custodial or janitorial experience; work as maintenance technician is also considered
Proficient in speaking, reading and writing English as this position requires interfacing verbally with the public, tenants, their peers and supervisors
Ability to prepare written reports and complete log sheets
Bilingual Spanish helpful
Physical Requirements & Working Environment
The physical demands described here are representative of those that must be met by an associate to successfully perform the essential functions of this job. Reasonable accommodations may be made to enable individuals with disabilities to perform the essential functions
Must be able to lift 50 lbs, by following appropriate safety procedures
Work is performed in a variety of environmental conditions, with exposure to outdoor temperatures, weather variations, traffic and equipment noise, equipment vibrations, vehicle and/or chemical fumes, chemicals such as cleaning solvents, machinery and their moving parts and dust
Work duties may require the ability to stand or walk on hard surfaces for frequent and prolonged periods of time
Be able to lift, pull and push materials and equipment up to 50 lbs occasionally to complete assigned job tasks
Climb ladders and work at heights above ground level (maximum of 14 ft on A-frames and 21 ft on extension ladders)
Reasonable accommodations may be made to enable individuals with disabilities to perform the essential functions. Hours over and above normal office hours will occur, including evenings, holidays, and some weekends. Schedule is subject to change based on business needs.
About Us
FirstService Residential is North America's foremost property management firm. Our dedication, responsiveness and integrity are why thousands of communities across the U.S. and Canada choose FirstService Residential to manage their properties. We have expertise working with complex communities with large budgets and numerous amenities. In addition, we manage commercial associations and mixed-use developments, as well as multi-family and investor-owned rental and REO properties for institutional and private equity clients.
We're all about our associates, and as we continue to grow, we're looking for even more quality people who share our dedication to doing what's right, improving residents' quality of life, building great relationships and truly making a difference for their clients, their colleagues and themselves. Is that you? If so, apply today or join our community and learn more about FirstService Residential.
To learn more about our company and culture, please visit
https://www.fsresidential.com/nevada
Equal Opportunity Employer Minorities/Women/Protected Veterans/Disabled