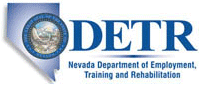 Job Information
Chewy

Fulfillment Specialist

in

Reno

,

Nevada
CHEWY HAS TEMPORARY WAGE INCREASES, UP TO $19.50/HOUR!!
Earn up to an EXTRA $2 an hour from 4/4 – 5/29!

Overtime available with additional incentives offered on a week to week basis!

Day shifts start from $17.00-$18.00!! (dependent on shift selection)

Night shifts start from $18.50-$19.50!! (dependent on shift selection)

Forklift opportunities up to $21.00!! (dependent on shift, contingent upon certification)

IMMEDIATE start dates available for day and night shifts!

PLUS excellent benefits beginning the 1st of the month after you start!\u0026amp;nbsp;

All CDC recommendations maintained at all times to keep you safe!
Open Interviews with On-the-Spot Offers!
Chewy Recruiting Center
1289 Baring Blvd.
Sparks, NV 89434
Monday - Friday | 9:00am - 5:00pm
Saturday | 9:00am - 1:00pm
* Please note that the Washoe County / Nevada Governor order requires that masks be worn in public. To protect the health and safety of our Team Members, Chewy is requiring everyone at our Facilities to wear a mask, so kindly remember to wear yours. If you do not have one upon arrival, you will be provided with a disposable mask. *
Chewy is hiring Warehouse Workers, Material Handlers, and Fulfillment Specialists for our fulfillment center in Sparks, NV with wages from $17.00-$19.50/hr with opportunity for increases at 3, 6, 12, 18, 24, 30, 36, 42, and 48 months!!! We also offer competitive benefits, climate-controlled warehouse, leadership development programs with rapid career growth potential, Team Member incentives, and full-time opportunities.
What you\u0026#39;ll do:
Fulfillment Specialists perform a wide range of warehouse functions.

Duties include everything from making boxes to loading those boxes in trailers, and everything in between within the warehouse.

We focus on excellent customer service and we take pride and great care in every order we fill for our customers
What You\u0026#39;ll Need:
Must be at least 18 years old

Preferred experience driving a stand-up Forklift; Reach Truck, Order Picker/Cherry Picker; no experience required – internal training offered

Must be able to occasionally lift up to 70 pounds using an optional team lift, either with or without reasonable accommodation

Must be able to repetitively lift up to 50 pounds, and walking up to 2 miles per shift, either with or without reasonable accommodation

Willing to be trained on PIT equipment (Powered Industrial Vehicles) i.e. Cherry Picker/Order Picker, High Reach, Movexx, Pallet Jack, Walkie Rider, etc.

Preferred experience in Inbound receiving, loading/unloading material, put-away, or labeling within a warehouse environment

Flexibility for opportunities when overtime is required
Chewy is closely monitoring the outbreak of a respiratory illness caused by the Coronavirus. Team members, vendors and visitors at all Chewy sites are\u0026amp;nbsp;required\u0026amp;nbsp;to wear face masks in all common areas, including break/lunchrooms, hallways, restrooms, reception areas, conference rooms, etc. Except in the case of previously approved medical or other accommodations, team members, vendors and other visitors must always wear masks or cloth coverings over their nose and mouth while at work in a company facility.
For the health and safety of our team members, at this time, Chewy is
not permitting team members, vendors, or other visitors to enter its facilities if they:
Are experiencing COVID-19 or other flu-like symptoms (e.g., fever, cough, shortness of breath, fatigue, muscle or body aches, headache, new loss of taste or smell, sore throat, congestion or runny nose, nausea or vomiting, and/or diarrhea) or

have come into\u0026amp;nbsp;close contact with someone who has a confirmed or suspected case of a COVID-19 infection.
The CDC defines\u0026amp;nbsp;close contact\u0026amp;nbsp;as:
Being within approximately 6 feet (2 meters) of an individual with a confirmed or suspected case of COVID-19 infection for at least 15 minutes. Close contact can occur while caring for, living with, visiting, or sharing a healthcare room with a person exhibiting symptoms or who tested positive for COVID-19.
If you fall into any of the categories listed above,
please respond to this email and let Human Resources know immediately. We will work with you to accommodate your needs, including possibly extending your start date. The health and safety of our Team Members is our number one priority and we appreciate your cooperation in this matter. If you have any other questions, please reach out to us!
Chewy is committed to equal opportunity. We value and embrace diversity and inclusion of all Team Members. \u0026amp;nbsp; If you have a disability under the Americans with Disabilities Act or similar law, or you require a religious accommodation, and you wish to discuss potential accommodations related to applying for employment at Chewy, please contact\u0026amp;nbsp;HR@Chewy.com. \u0026amp;nbsp; To access Chewy's Privacy Policy, which contains information regarding information collected from job applicants and how we use it, please click here:\u0026amp;nbsp;https://www.chewy.com/app/content/privacy).