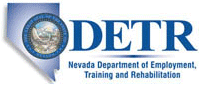 Job Information
Keolis Transit

Fixed Route Operations Manager

in

Reno

,

Nevada
KEOLIS is hiring a Fixed Route Operations Manager for our Reno, NV location. Come grow your career with us!
Role Title
Fixed Route Operations Manager
Location
Reno, NV
Role Purpose
The Operations Manager assists the General Manager in the day-to-day management, customer interface, safety and security, maintenance, scheduling, required reporting and compliance, as well as the administrative management functions of the project. The Operations Manager is also responsible for the supervision of the Operations Department and also general staff duties. This position reports directly to the General Manager.
Core Competencies / Responsibilities
Supervises day-to-day operations and administrative activities; providing liaison between client and company and facilitates problem solving between departments.

Ensures safety practices and applicable regulations are obeyed by all employees.

Coordinates routinely with the Maintenance and Safety Managers ensuring facilities and buses are maintained to KTA safety and environmental standards

Ensures positive employee / labor relations, fosters employee engagement / recognition, administers department discipline, and resolves employee grievances.

Coordinates the scheduling for both operators and supervisors in the operations department.

Understands, interprets, and applies related laws, rules, regulations, policies, procedures, budgets, and labor/management agreements.

Has shared responsibility for scheduling, employee performance evaluation, run-cutting, rostering, the driver bidding process and staffing responsibilities for the staff of the facility.

Focuses intently on operational KPIs in order to manage service quality, operational expenses and explain budget variances.

Supports Safety Department in the management of injury and collision claims.

Sets accurate schedules for routes.

Minimizes route drive times and mileage while adhering to contractual and regulatory mandates.

Provides accurate and timely operational and financial reporting as requested by management.

Ensures purchases follow company processes and policies.

Analyzes situations, identifies problems, implements solutions, and evaluates outcomes.

Exercise judgment and creativity in making decisions.

Prepares reports and correspondence.

Interacts with the union representing the employees with the goal of positive interaction.

Monitors operations and coordinates the delivery of service with the General Manager.

Ensure that service to the public remains on schedule and professional.

Develops budget figures for the Operations department.

Other duties as assigned.
Knowledge and Experience
Ability to quickly become an expert in the operating contract, collective bargaining agreement, and P&L. Intimate understanding of how operational ratios/performance indicators translate into safety excellence, financial performance, contract compliance, and customer satisfaction.

Bachelor's Degree preferable or any combination of education and experience.

Minimum four (4) years of operations experience in a public transportation environment.

Experience in fixed route and paratransit operations.

Comprehensive knowledge of public management and organization theories, principles, practices and techniques.

Ability to understand sound fiscal financial principles.

Thorough knowledge of ADA, DMV & DOT requirements and other basic laws, ordinances and regulations underlying the transit operation.

Ability to administer a Drug and Alcohol program.

Must be familiar with Worker's Compensation Law.

Computer literate.

Ability to communicate effectively with state and local government.

Ability to manage cost control and financial/budget experience.

Strong written and oral communication skills; excellent presentation skills; ability to influence people at all levels of the organization.

Ability to work positively and effectively with all levels of the transit and customer organizations

Positive labor relation skills and knowledge; including administration of employee discipline and labor grievances.

Experience with fixed route and paratransit scheduling software, run-cutting, and maintenance software desirable.

Must pass a pre-employment drug test and background check.
Work Environment
The work environment characteristics described here are representative of those an employee encounters while performing the essential functions of this job. Reasonable accommodations may be made to enable individuals with disabilities to perform the essential functions.

While performing the duties of this job, the employee may be exposed to outside weather conditions. The employee is frequently exposed to moving mechanical parts. The employee is occasionally exposed to fumes or airborne particles.

Works long hours, including on-call for emergencies.

Positions in this class typically require: climbing, crouching, reaching, talking, hearing, and seeing.

Incumbents may be subjected to moving mechanical parts, electrical currents, extreme temperatures, and travel.

Must be able to work shifts or flexible work schedules as needed.

A majority of work is accomplished indoors and in air conditioned or well ventilated facilities.

Work is accomplished in an office or in a cubicle space equipped with a telephone and computer.

The employee is generally subjected to long periods spent sitting, typing, or looking at a computer screen.

Travel requirement (as a percent): <5% travel between properties and for meetings and outside training; up to 10% in total for out of state travel to conferences, corporate headquarters, etc. Will vary.
Additional Statements
Drug and alcohol screening: Employment contingent upon passing pre-employment drug and alcohol screen. Also, contingent upon receiving a favorable background check. If applying for a safety sensitive position, it may require a physical examination.
Safety commitment: Safety is a way of life at Keolis. By placing safety first, we ensure the wellbeing of our employees, customers, and communities. Together we can become the most successful transportation company in the world.
Environmental commitment: Keolis is committed to protecting the environment by minimizing the impact of operations to our people and the communities in which we operate.
EEO statement: Our policy is to afford Equal Employment Opportunity to qualified individuals regardless of their race, color, sex, religion, age, creed, marital status, national origin, ancestry, physical or mental disability, sexual orientation, or gender identification. We maintain a drug-free workplace and perform pre-employment substance abuse testing.
Disclaimer and closing statement: The above statements are intended to describe the general nature and level of work performed by employees assigned to this classification. They are not intended to be construed as an exhaustive list of all responsibilities, duties, and skills required of employees assigned to this job. Keolis is committed to offering our employees competitive compensation and benefits, opportunities for development and growth throughout an exciting and rewarding career, and the safest work environment possible.