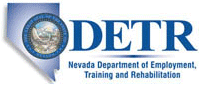 Job Information
Renown Health

Financial Assistance Specialist

in

Reno

,

Nevada
Financial Assistance Specialist
Requisition id: 158113
Department: 100630 Patient Financial Assistance
Facility: Renown Health
Schedule: Full Time
Shift: Swing
Category: Clerical & Administrative Support
Location: Reno,NV
Position Purpose
Performs Financial Specialist functions through the accurate gathering of demographic, sponsorship or guardian data, insurance, financial and statistical information from a variety of sources, i.e., patients, patient's families, physicians, physician office staff, county and/or governmental agencies. For patients without a payer source the Financial Assistance Specialist will ensure that the patient is screened and assisted with the applications for government, local or charity as well as Financial Assistance Program (FAP) for Renown. The responsibilities of the Financial Assistance Specialist includes but is not limited to the following:
• Obtaining and accurately entering demographic and financial information into the computer system.
• Identifying all insurance payer sources and payer order sequence
• Verifying insurance eligibility and benefits
• Timely insurance notification
• Determining estimated financial responsibility for services being rendered
• Identifying and collecting patient financial obligation amounts, i.e., co-payments, co-insurance, deductibles, etc.
• Facilitate the application process for financial assistance with all applicable and appropriate patients including pre-admission, bedside visits while in-house, and walk-ins to Patient Financial Assistance or Business office.
• Follow up with patients to obtain all supporting documentation for each application process.
• Maintain documentation on all work activity for each patient account in the appropriate systems.
• Maintain communication/correspondence with patients, representatives, designated family members, appropriate Renown staff and all government entities on all accounts served.
• Review FAP applications and verifications received and document in all applicable patient accounts for FAP Committee review and processing.
• Monitors all cases processed for financial assistance and by the FAP Committee to completion.
• Completes documentation to justify adjustments for processing by the Central Business Office.
• Ensures all accounts are accurately noted for FAP eligibility and that all financial resources have been exhausted.
• Completes follow up with patients denied for financial resources to gain their cooperation for Financial Assistance.
• Ensures all patient co pay balances are collected at the time they are determined eligible for FAP and the FAP application is provided.
Nature and Scope
This position is responsible to conduct a comprehensive financial screening, in person or by telephone interview, to identify all potential payer sources including commercial insurance, federal, state and county assistance programs, and follow through with obtaining and processing the appropriate application(s) in a timely manner. Whenever possible, the screening will be done prior to admission. The employee is responsible to ensure this process is expeditious, compassionate and patient friendly. This position is accountable for timely coordination and accurate communication of information relative to all aspects of the financial assistance process, and for notification and/or timely submission of applications to the appropriate government entity.
This position takes initiative to ensure that accounts are financially secured and reviewed to avoid denied days and lost reimbursement to the health system. The employee must use diplomacy in communicating effectively to patients, guardians, family members, physicians and co-workers. In addition, the employee is responsible to coordinate with the interdisciplinary team, i.e. Case Management, Social Services, Nursing, etc. to ensure a seamless admission and discharge process occurs for all patients referred to the department. The employee will maintain all necessary documentation with regard to all accounts processed. This position is responsible for the completion of the FAP applications and ensures timely submission to the FAP Committee. This position is responsible to always exhibit the highest level of professionalism in accordance with the Renown Health's Values.
This position does not provide patient care.
Disclaimer
The foregoing description is not intended and should not be construed to be an exhaustive list of all responsibilities, skills and efforts or work conditions associated with the job. It is intended to be an accurate reflection of the general nature and level of the job.
Minimum QualificationsRequirements – Required and/or Preferred
Name
Description
Education:
Must have working-level knowledge of the English language, including reading, writing and speaking English. Bachelor's degree preferred. Bilingual candidates (Spanish) will be given preference. Requires the ability to perform intermediate math skills. Understanding of medical terminology.
Experience:
Two years' experience in commercial medical insurance benefits and eligibility verification, Medicaid screening, applications and/or eligibility, charity applications and qualification, medical claims processing or medical financial counseling experience preferred. Hospital Business Office claims processing medical claims follow-up, and/or medical professional office with customer service financial interaction experience highly preferred
License(s):
None
Certification(s):
Nevada Division of Insurance Exchange Enrollment Facilitator Certification required (only for cost center 100630) within twelve (12) months of hire date.
Computer / Typing:
Must possess, or be able to obtain within 90 days, the computers skills necessary to complete online learning requirements for job-specific competencies, access online forms and policies, complete online benefits enrollment, etc. Thorough knowledge and proficiency with MS Excel and MS Word. Experience with EPIC system preferred.