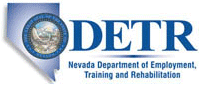 Job Information
Chewy

FC Instructional Designer

in

Reno

,

Nevada
Chewy is looking for an Instructional Designer, to join our Fulfillment Team. The position is part of a Learning Design Team that supports training initiatives for Fulfillment operations.\u0026amp;nbsp; The role is responsible for designing and developing products within blended learning solutions that address operational and development needs across the FC network. The person in this role takes a hands-on approach to ensure solutions address the right needs and drive the right outcomes.
\u0026amp;nbsp;
What You\u0026#39;ll Do:
Design and develop engaging learning activities and compelling training content\u0026amp;nbsp;

Work with subject matter experts to assess target audience, gather content and coordinate reviews

Set instructional objectives aligned to business needs and create learning solutions to achieve them

Visualize instructional graphics, user interfaces and finished products

Analyze and apply trends and best practices in learning technologies and instructional design to design scalable, sustainable learning solutions\u0026amp;nbsp;

Design activities that help learners transition from 'training event' to on-the-job performance

Create training materials using a variety of media (audio, video, simulations, role plays, newsletters, games etc.)

Upload and maintain learner content using various systems, such as an LMS, SharePoint, network drives, etc.

Create tools to evaluate learner outcomes and course effectiveness

Support communication and deployment activities

Facilitate classroom and virtual training sessions, as needed

Maintain project documentation and course folders
What You\u0026#39;ll Need:
Bachelor's degree in Instructional Design, Educational Technology or similar field

1-2 years previous working experience in instructional design

Demonstrated design and development skills to create blended learning solutions (ILT, self-paced, virtual) using a variety of tools, such as authoring (Storyline, Captivate), video editing, web-training, etc.
*Be prepared to share work samples and/or electronic portfolio of authoring skills
Solid understanding of instructional and adult learning theories, with demonstrated practical application of those theories in a business setting.

Visual design skills (Dreamweaver, Photoshop, Illustrator)\u0026amp;nbsp;

Ability to write effective copy, instructional text, audio and video scripts

Effective classroom facilitation skills
Bonus:
Certifications in Instructional Design, eLearning Design, Adult Learning, Leadership Development or related

Previous experience in warehousing and/or other high-volume service-oriented industry
\u0026amp;nbsp;
Chewy is committed to equal opportunity. We value and embrace diversity and inclusion of all Team Members. \u0026amp;nbsp; If you have a disability under the Americans with Disabilities Act or similar law, or you require a religious accommodation, and you wish to discuss potential accommodations related to applying for employment at Chewy, please contact\u0026amp;nbsp;HR@Chewy.com. \u0026amp;nbsp; To access Chewy's Privacy Policy, which contains information regarding information collected from job applicants and how we use it, please click here:\u0026amp;nbsp;https://www.chewy.com/app/content/privacy).