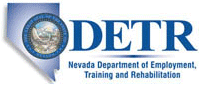 Job Information
Renown Health

Environmental Compliance Team Lead

in

Reno

,

Nevada
Environmental Compliance Team Lead
Requisition id: 157440
Department: 200571 Facilities Engineering
Facility: Renown Regional Medical Center
Schedule: Full Time
Shift: Varies
Category: Services & Trades
Location: Reno,NV
Position Purpose
This position provides leadership through collaboration with environmental compliance team members, to ensure all federal, state and local regulations are being adhered to in the daily operations of regulated waste removal.
This position acts as an extension of the Environmental Compliance Manager.
Nature and Scope
This position must have an in depth understanding of federal, state and local environmental regulations as they pertain to regulated waste. The incumbent must assist in the operational efficiency of the environmental compliance team. In case of an accident, the Environmental Compliance Team Lead must ensure the safety of patients; visitors etc. and assume role as Code Orange Team Leader.
Other responsibilities include, but are not limited to:
– Responsible for leading, mentoring, and influencing members of the environmental compliance team.
– Identify, understand, evaluate, apply, and enforce safety protocols within the department, acts as the safety coordinator.
– Monitor, maintain, troubleshoot, facilitate, and oversee supply inventory.
– Ensure equipment is used, maintained, and stored in a manner which maximizes life expectancy and minimizes cost.
– Participate in the evaluation, development, improvement, and implementation of procedures and supporting documents, including but not limited to, writing, reviewing, and revising SOPs.
– Participate in and completes internal audits, including the resolution of audit findings.
– Inspects and monitors Satellite Accumulation Areas and Central Storage Areas for corrective action, which may include the following: Floor coatings, cracks, labeling of containers, proper storage of incompatible hazardous waste, and containers that holds hazardous waste are properly closed.
– Actively participate in on-boarding of new team members.
– Establish and maintain a high level of interdepartmental communication and collaboration.
– Provide comprehensive technical and non-technical support to environmental compliance team members, and escalate issues to Environmental Compliance Manager as needed.
– Maintain proper documentation for regulatory purposes.
– Participate and assist facilitate team drills (category A, code orange).
– Completes assigned projects.
– Monitors internal barcoding and tracking system.
– Assists in the removal of Regulated Waste as needed.
Knowledge, Skills & Abilities:
Strong communication, interpersonal, and analytical skills.

Provides Compliance Support by performing internal audits on Satellite Accumulation Areas, Central Storage Areas, and environmental compliance team members work areas and carts.

Work requires the use of protective safety devices including, but not limited to, safety glasses, gloves, hearing protection, infection prevention apparel/apparatus.

Ability to understand verbal instructions.

Ability to identify environmental emergency/urgent situations and to follow established protocol in reporting and responding to these situations.

Work requires attention to detail.

Ability to monitor asset management system (TMS).

Communicates clearly and concisely both verbally and in writing.
This position does not provide patient care.
Disclaimer
The foregoing description is not intended and should not be construed to be an exhaustive list of all responsibilities, skills and efforts or work conditions associated with the job. It is intended to be an accurate reflection of the general nature and level of the job.
Minimum QualificationsRequirements – Required and/or Preferred
Name
Description
Education:
Must have working-level knowledge of the English language, including reading, writing and speaking English. The ability to perform basic math functions to track waste poundage. High school diploma or equivalent preferred.
Bachelor in environmental science strongly preferred.
Experience:
Minimum of one (1) year Healthcare experience preferred, or 3-4 years of Environmental Science or related experience.
License(s):
None
Certification(s):
RCRA, HAZWOPER 40 Hour, DOT General Awareness, Manifest, FEMA HMO**Pre Employment Physical and Drug Test
**Complete Physical Biennially.
Computer / Typing:
Must possess, or be able to obtain within 90 days, the computers skills necessary to complete online learning requirements for job-specific competencies, access online forms and policies, complete online benefits enrollment, etc.