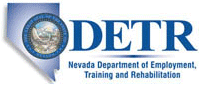 Job Information
Hamilton Company

Electro Mechanical Assembler / Technician

in

Reno

,

Nevada
Electro Mechanical Assembler / Technician
Jobs

Login

08-Apr-2021 to 07-Jun-2021 (MST)

Reno, NV, USA

Full Time

Email Me Similar Jobs Email Me This Job
Electro Mechanical Assembler / Technician
Reno, NV

Full-time

Company Description

Hamilton Company is a global enterprise headquartered in Reno, Nevada with manufacturing facilities in Reno, Boston and Bonaduz, Switzerland. Branch sales offices are located in France, Germany, Canada, Latin America, Japan, Singapore, and the United Kingdom.

We are the worldwide leader in the design and manufacture of manual, semi-automated, and robotic products for precision fluid measuring. For over 56 years, Hamilton has been satisfying customer needs by combining quality materials with skilled workmanship, ensuring the highest level of performance of every precision fluid measuring device we manufacture.

Job Description

We are seeking Electro- Mechanical Assemblers / Technicians trained in electronic/electrical machines or fine mechanism service or assembly. Assemble, calibrate, and test electronic and electro-mechanical assemblies; troubleshoot and fix product and fixtures/tooling as required. Requires excellent hand-eye coordination, attention to detail, high efficiency, and the ability to follow process instructions...use of hand tools, tweezers, and other light machinery.

Essential Job Functions

Assemble, calibrate, and test simple-to-complex electronic and electro-mechanical assemblies.

Troubleshoot to the component level PCBs.

Evaluate and recommend changes for assembly procedures as required.

Proficient with the use of common test equipment, including voltmeters and oscilloscopes.

Qualifications

Ability to work independently.

Ability to coordinate between other EMA members for production.

Ability to instruct assemblers in proper assembly procedures and techniques, including the use of fixtures and associated documentation.

Ability to read and interpret drawings and procedures to others, including geometric tolerances.

Ability to work with other people in a manufacturing environment.

Ability to use applications.

Soldering and the de-soldering ability for PCB components.

Good eye/hand coordination and motor skills are required.

Position requires exerting up to 10 pounds of force occasionally and a negligible amount of force frequently or constantly to lift, carry, push, pull, or otherwise move objects. Sedentary work involves sitting most of the time.

Education and Experience

High School diploma or equivalent

Prefer an Associates Degree in Electrical/Electronics.

3-5 years in a technical environment trouble-shooting complex electromechanical assemblies.

Additional Information

Our company has the following to offer you:

Diverse portfolio of exciting and innovative design projects

Tremendous opportunities for professional growth and advancement

Commitment to sustainable design

Competitive Compensation

Excellent Benefits Package (medical, dental, vision insurance, paid time off, disability insurance, 401k, tuition reimbursement and much more)

Solid Stable Company

Drug-free workplace.

Learn more about us @: www.hamiltoncompany.com

It is the policy of this organization to provide equal employment opportunities to all qualified applicants without regard to race, creed, color, national origin, sex, age 40 and over, disability, marital status, sexual orientation, gender identity, genetic information, citizenship status, religious preference, or veteran status in all phases of the employment process and in compliance with applicable federal, state, and local laws and regulations.