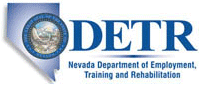 Job Information
Oracle

Director/Sr. Director Outbound Product Management, Oracle CX Marketing, B2C/Responsys

in

Reno

,

Nevada
Manage a team that acts as the central resource and driving force for the design, process, manufacturing, test, quality and marketing of product(s) as they move from conception to distribution. Organize interdepartmental activities ensuring completion of the project/product on schedule and within budget.
As a Director in the product development division, you will lead a team that defines product specifications and or strategy. Gather and analyze information to define product specifications and review design specifications. Envision and communicate product strategy and functionality. Initiate and foster relationships with other groups. Review product documentation and collateral. Ensure successful product releases based on corporate priorities.
Assists in the development of short, medium, and long term plans to achieve strategic objectives. Regularly interacts across functional areas with senior management or executives to ensure unit objectives are met. The ability to influence thinking or gain acceptance of others in sensitive situations is important. Demonstrated leadership and people management skills. Strong communication skills, analytical skills, thorough understanding of product development and product management. BS or MS degree or equivalent experience relevant to functional area. 8 of software engineering or related experience preferred.
Oracle is an Affirmative Action-Equal Employment Opportunity Employer. All qualified applicants will receive consideration for employment without regard to race, color, religion, sex, national origin, sexual orientation, gender identity, disability, protected veterans status, age, or any other characteristic protected by law.
Title:Director/Sr. Director Outbound Product Management, Oracle CX Marketing, B2C/Responsys**
Reports to:Vice President, Outbound Product Management, Oracle CX Marketing and Unity Customer Intelligence Platform
The CX Outbound Product Management leader for Oracle Marketing Cloud s B2C pillar (Responsys) leads product messaging, strategy and go to market activities for Oracle s industry leading marketing solutions that speak to the needs of marketing customers. The candidate will take a lead role representing Oracle CX to internal (e.g., product marketing, corporate marketing, event and field marketing, sales, etc.) and external (e.g., analysts, influencers, customers/prospects, press, system integrators/partners, etc.) audiences. The candidate will build a strong working relationship with Product Development leadership for Oracle Marketing Cloud and with Outbound Product Management leaders in Oracle Sales, Service, Commerce and for other marketing related solutions, to ensure a unified CX Cloud message and go to market.
Help to build a world-class outbound product management function. Responsibilities:
Partner with Product Development leadership to align on product strategy and messaging for Responsys, Oracle s B2C campaign orchestration solution.

Align multiple Oracle products into an overarching strategy and messaging framework that speaks to needs of enterprise marketing customers.

by delivering customer, sales, and partner-facing content and enablement.

Represent Oracle CX and Oracle Marketing Cloud as a key executive in high profile speaking engagements, press and analyst interactions and customer meetings.

Lead customer facing programs and support sales engagements.

Manage across Oracle global marketing, product marketing and product development organizations to optimize message consistency and delivery

Be a subject matter expert and thought leader on current b2c marketing trends, new technologies and best practices.

Be an expert on overall marketspace maintain positioning versus key competitors and drive counter messaging to field with product marketing organization.
Requirements for this position include:
15 years progressively increasing product management (outbound) or product marketing responsibility in a cloud enterprise software environment

Strong Marketing/SaaS cloud application product knowledge and understanding of market-based strategies and competitive landscape.

Exceptional messaging skills in both written/oral/presentation communication skills

Ability to articulate Oracle CX products in terms of customer value and impact on their business, employees and customers

Ability to build relationships and influence outside of authority while leveraging Oracle expertise and resources.

Strong leadership skills.

Growth mindset.

Ability and passion to learn net technologies.
Education & Experience: MBA/Business, Communications, Marketing, Computer Science, Engineering, Journalism/English degree or hands on experience in management role in these disciplines.
Job: *Product Development
Organization: *Oracle
Title: Director/Sr. Director Outbound Product Management, Oracle CX Marketing, B2C/Responsys
Location: United States
Requisition ID: 20000GZW
Oracle