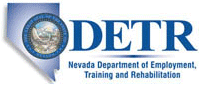 Job Information
Pfizer Inc.

Director, Quality - Strategic Ops Team Lead

in

Reno

,

Nevada
ROLE SUMMARY
Science is the foundation of all that we do at Pfizer. We are seeking a Director, Strategic Operations Team Lead who will join a diverse team of dedicated professionals driven to significantly improve the lives of patients through his/her/their work at a company whose culture is committed to developing and nurturing diverse talent so that each colleague has the opportunity to build a fulfilling career. Regulatory Quality Assurance (RQA) is an independent Quality audit function within the Compliance division, accountable to identify risks and non-compliance associated with Pfizer's GxP regulated operations. The Director, Strategic Operations Team Lead is responsible for the development and implementation of operational strategies and high priority strategic and innovative programs to assure operational excellence within the Regulatory Quality Assurance (RQA) group. In addition, the Director, Strategic Operations Team Lead ensures business excellence by driving process improvement, special projects and efforts focused on the advancement of training and seamless integration of RQA activities and results to the broader Pfizer Quality Management System. This role acts as a partner to the RQA leadership team and other quality groups in Pfizer.

ROLE RESPONSIBILITIES
Leadership
Develops strategy and leads team responsible for:

Operational planning, goal setting, program governance and advancement of strategic objectives

Integration management / due diligence strategy and coordination of risk management

RQA role-based knowledge management and training strategy, curricula development and compliance

Support of Quality Compliance Committees and respective sub-committees including logistics and risk register activities

Outsourcing strategy and management of third parties

Financial planning, budgeting and resource modeling (in partnership with other operations leads) to support optimization across the department

Strategic and functional communications

RQA strategy support and internal and external benchmarking activities o Business continuity planning

SetsbehavioralandrelationshipbuildingstandardforotherstoaspiretoinRQA andQuality.Leveragesconstructiverelationshipstoachievegoals.Holdstheirteamaccountableforresponsibilities.

InnovatestocreatenewstrategiesandsolutionsthatareenterprisefocusedandconstantlyseeksopportunitiesandcreativeideastoimproveRQA'svalueandcontributiontotheenterprise.

Risk / Quality Management and Operational Excellence

Providesstrategic andoperational support for quality risk assessment(s)and strategiesto drive audit strategy

Maintainsindustry knowledge on trends.Actsas a partneracross functional lines to ensure optimal approaches across strategic areas

WorkswithRQA and other stakeholdersto support the effective roll-out of the new technologies and business processes supporting SOPs

Overseesthe development of training programs and curriculum, in coordination with the QA subject matter experts, including the development of individualized training plans for QA colleagues

Createsand conductsauditor Forums in partnership with other GXP process leads

Establishesprocesses to maintain current and accurate educational programs

During an integration,isaccountable formanaging playbook andproactively identifying and including quality risks and mitigation scenarios in an integration quality strategy, in partnership with non-RQA Pfizer leaders

Providesoperationalsupport for inspection support and standards

Identifies, designsand/or facilitatescontinuous improvementand strategic opportunities /projects to enhance,streamlineand innovateprocesses as appropriate

ServesasRQA participant and/or leader for cross pillar integration initiatives

BASICQUALIFICATIONS
Candidate demonstrates a breadth of diverse leadership experiences and capabilities including: the ability to influence and collaborate with peers, develop and coach others, oversee and guide the work of other colleagues to achieve meaningful outcomes and create business impact.

Bachelor'sdegree and experiencein leading complex strategic programs.Advancedacademicqualification/degreeispreferred

10+yearsQAexperienceorrelevantexperience

Provenaccountabilityanddemonstratedexcellentinterpersonal,communication,negotiation,influencing,andproblem-solvingcapabilities

Provenprojectmanagementexpertiseandabilitytoexecuteagainsttimelines; agile

Highly analytical and data driven

Provenabilitytofunctionautonomouslyinamatrixmodelandinateamenvironment

Proven ability to innovate and develop and manage strategic plans

Experience evaluating and understanding quality standards or their application

PREFERRED QUALIFICATIONS

Master's or advanced degree preferred

Last Date to Apply for Job: November 12, 2020
Employee Referral Bonus Eligible

#LI-PFE

Sunshine Act
Pfizer reports payments and other transfers of value to health care providers as required by federal and state transparency laws and implementing regulations. These laws and regulations require Pfizer to provide government agencies with information such as a health care provider's name, address and the type of payments or other value received, generally for public disclosure. Subject to further legal review and statutory or regulatory clarification, which Pfizer intends to pursue, reimbursement of recruiting expenses for licensed physicians may constitute a reportable transfer of value under the federal transparency law commonly known as the Sunshine Act. Therefore, if you are a licensed physician who incurs recruiting expenses as a result of interviewing with Pfizer that we pay or reimburse, your name, address and the amount of payments made currently will be reported to the government. If you have questions regarding this matter, please do not hesitate to contact your Talent Acquisition representative.

Quality Assurance and Control

EEO & Employment Eligibility:

Pfizer is committed to equal opportunity in the terms and conditions of employment for all employees and job applicants without regard to race, color, religion, sex, sexual orientation, age, gender identity or gender expression, national origin, disability or veteran status. Pfizer also complies with all applicable national, state and local laws governing nondiscrimination in employment as well as work authorization and employment eligibility verification requirements of the Immigration and Nationality Act and IRCA. Pfizer is an E-Verify employer.