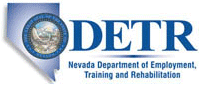 Job Information
Renown Health

Director of Hospitality

in

Reno

,

Nevada
Director of Hospitality
Requisition id: 157282
Department: 200510 Food Operations
Facility: Renown Regional Medical Center
Schedule: Full Time
Shift: Varies
Category: Management
Location: Reno,NV
Position Purpose
This position will direct Renown's Hospitality operational areas that provide services and amenities to patients, patient family members, visitors and employees. This position is accountable for providing nutritionally well-balanced meals to patients, staff and visitors within regulatory guidelines and within monetary allowances of Renown Regional, South Meadows, and the Rehabilitation Hospitals. This position is accountable for the day-to-day operations of The Inn at Renown, Gift shops, Bistros, Starbucks, Subway, Cafes and any other retail operations within the organizations scope of Hospitality including Environmental Services and third party vendors who may supplement hospitality services. This position will ensure customer service/ satisfaction with efficient cost effective management meeting and exceeding stated expectations. This position will be responsible for all hospitality related activities; including patient care, non-patient care, quality improvement, sanitation, environmental services, infection control and hospital related activities.
Nature and Scope
This position is accountable for planning, developing, implementing and evaluation all aspects of Hospitality Services provided to the organizations' patients, family members, employees and visitors.
This position has contact with Administration, department heads and nursing to discuss services and problems related to the Hospitality Department. This position works closely with the entire hospitality leadership staff to assure coordination of all facets of departmental services and programs.
The major responsibilities of this position are to:
• Work with leadership to make decisions for operational activities and set strategic goals.
• Supervise management and other department leadership from different Hospitality and Environmental Services departments to ensure optimal performance.
• Evaluate regularly the efficiencies of business procedures according to organizational objectives and apply improvements
• Manage procurement processes and coordinate material and resources allocation
• Oversee customer support processes and organize them in enhance customer satisfaction
• Review financial information and adjust operational budgets to promote profitability
• Revise and / or formulate Hospitality policies and promote their implementation
• Manage relationships / agreements with external partners / vendors
• Evaluate overall performance by gathering, analyzing and interpreting data and metrics
• Ensure the Hospitality and Environmental Services Departments run with legality and conformity to established regulations
• Cultivate a strong team of committed leaders that will maintain profit margins while implementing business plans
• Apply innovative approaches and techniques to keep up to date with industry standards to remain competitive.
This position does notprovide patient care.
Disclaimer
The foregoing description is not intended and should not be construed to be an exhaustive list of all responsibilities, skills and efforts or work conditions associated with the job. It is intended to be an accurate reflection of the general nature and level of the job.
Minimum QualificationsRequirements – Required and/or Preferred
MinQual
Name
Description
Education:
Must have working-level knowledge of the English language, including reading, writing and speaking English. Bachelor's degree or Master's Degree in Hospitality, Healthcare Administration, food service management, institutional management or field relevant to function management. Healthcare experience within the hospitality field is preferred.
Experience:
Three to five years proven experience in the healthcare operations, EVS, or hospital food service department.
License(s):
Registered Dietitian with the American Dietetic Association is preferred.
Certification(s):
Certified Healthcare Environmental Services Program (CHESP) certification preferred. DOT Training, RCRA and Hazardous Waste Operator First Responder Training required within 1st 90 days of employment and annually thereafter.
Computer / Typing:
Must be proficient with Microsoft Office Suite, including Outlook, PowerPoint, Excel and Word and have the ability to use the computer to complete online learning requirements for job-specific competencies, access online forms and policies, complete online benefits enrollment, etc.