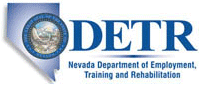 Job Information
Oracle

Director - Communications Channel Sales

in

Reno

,

Nevada
Develops third party sales channel and ensures partner achieve Oracle sales targets in the General Business space. Manages a staff of managers within a geographic territory.
As part of the Oracle sales team you will direct and manage area channel sales throughout the sales cycle. Develops and implements a comprehensive strategy that maximizes Oracle's revenue across all products and product lines with Oracle partners. Responsible for the indirect revenue from these partners. Manages the identification and development of channel partners committed to selling Oracle products. Manage the facilitation of joint selling between channel partners and direct sales team. Maintains an understanding of Oracle technology and articulates Oracle propositions to partners and their customers. Provides accurate and timely management information and revenue forecasts to senior management. May participate in account planning and strategy development.
Assists in the development of short, medium, and long term plans to achieve strategic objectives. Regularly interacts across functional areas with senior management or executives to ensure unit objectives are met. Ability to influence thinking or gain acceptance of others in sensitive situations is important. Knowledge of software industry relating to channel management. Knowledge of partners in assigned territory. Demonstrated leadership skills. Strong presentation skills. Ability to travel as needed. BA/BS degree or equivalent, advanced degree highly desirable.
Oracle is an Affirmative Action-Equal Employment Opportunity Employer. All qualified applicants will receive consideration for employment without regard to race, color, religion, sex, national origin, sexual orientation, gender identity, disability, protected veterans status, age, or any other characteristic protected by law.
ORACLE CORPORATION
COMMUNICATION CHANNEL BUSINESS UNIT (CGBU) SALES
The CGBU A&C Sales Director for North America will be responsible for defining and running the Alliances and Channel go to market strategy focusing on accelerating the penetration and growth of CGBU North America's Enterprise and Managed Service Provider (MSP) product revenues. The successful candidate will provide leadership and channel sales management support to a group of channel sales reps.
This is a senior role requiring leadership, strategy, go-to-market, and channel sales execution proficiencies.
Key Accountabilities:
Assuming responsibility for developing the Alliances and Channels sales strategy and execution, this person will be responsible to create channel value; and meet and exceed the territory's channel revenue & strategic imperatives

Build and maintain a high-performance channel sales team around strategic go-to-market to maximize revenues from various channel motions and provide leadership for the channel Sales Reps.

Expand awareness and penetration of Oracle Communications' Enterprise products (SBC, SD-WAN, Cloud based Security Shield/Operations Monitoring), building a sustainable pipeline of opportunities within the Channel community

Establish a channel business plan aligned to the region's overall plan with assigned responsibilities and accountabilities, with clearly defined and measurable goals and strategies.

Work in conjunction with the field sales organization and other Oracle lines of business to find channel opportunities in the Oracle installed base and/or net new accounts, leveraging various channel motions including MSP, Master Agents, SI's, Technology Partners, and VAR's/VAD's.

Drive contractual agreements and onboarding for new alliances and channels

Develop senior-level channels and alliances relationships and leverage for executive selling
Preferred Skills and Experience:
This A&C Sales Director will have experience in large and sophisticated channel and alliances relationships, preferably in telecommunications software applications and core technology. Ideally, be a creator, explorer, builder, analyzer, optimizer – someone who instinctively analyzes experiences to resolve how to make them better.
Passion for and ability to have industry specific consultative conversations regarding business challenges and opportunities building trusted advisory relationships with channel partners.

Deep product and market expertise within the communications vertical, including customer needs, competitive landscape, and key trends in the industry.

People management experience: 10 years. Validated ability to hire and grow high potential workforce. Ensure excellent execution by team. Ability or experience in operating within a highly distributed workforce / environment.

Excellent communication and cross-functional partnership skills with the ability to handle complicated meetings with internal and external executives.

Hands on – not just a leader/talker but also wants to roll up her/his sleeves to get the job done.

Proven leadership and people management skills. Strong communication skills, analytical skills, detailed understanding of our technology and industry trends.

Consistently achieved or exceeded sales quota objectives.

Technical aptitude and eye for business.

BA/BS degree or equivalent, advanced degree highly desirable.
Leadership Proficiencies:
Entrepreneurial. A highly collaborative leader who can navigate different personalities, work well in teams, and believes that Oracle will make a significant positive impact on the client's business.
A strong focus on ownership and execution. An executive with the appropriate level of drive and "toughness" to effectively lead in a fast-paced and at times ambiguous environment, ensuring results and deadlines are achieved.
A strong balance of strategic and tactical skills, with a high level of intellectual, agility and capacity for original thought.
A hardworking, high-energy and motivating leader who is visibly passionate and is capable of inspiring and galvanizing an organization.
Focuses on actions and outcomes; driven to over achieve.
An exceptional communicator who can write, present and effectively adjust messages to meet individual audiences and organizations.
TO APPLY: Send CV / resume to - Zach.Driscoll@oracle.com
Job: *Sales
Organization: *Oracle
Title: *Director - Communications Channel Sales *
Location: United States
Requisition ID: 20000VBX
Oracle