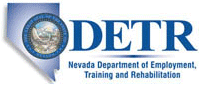 Job Information
Oracle

Digital Copywriter

in

Reno

,

Nevada
Development of communication programs to promote Oracle's products & services.
Integrate advertising into the marketing campaigns. Maintain regular interface within the organization and with external suppliers and agencies. Plan and manage pan-geography corporate and local campaign media plans. Plan, manage and implement corporate and local campaign advertising creative. Use professional concepts, company policies, procedures and own creativity handling local campaigns - and arrange sign off with appropriate management level. Integrate all advertising across the communications mix. Maintain and communicate brand advertising guidelines. Provide support and input when assisting with partner advertising. Manage resources within the terms of project budget. Develop and manage brand communications audit. Measure advertising effectiveness.
Job duties are varied and complex utilizing independent judgment. May have project lead role. Five years relevant work experience. A proven track record in advertising across geography, five years experience, within a reputable global agency or major industry leader.
Oracle is an Affirmative Action-Equal Employment Opportunity Employer. All qualified applicants will receive consideration for employment without regard to race, color, religion, sex, national origin, sexual orientation, gender identity, disability, protected veterans status, age, or any other characteristic protected by law.
This role will be responsible for infusing brand voice into compelling creative solutions across digital customer experiences and global digital campaigns. The successful candidate will deliver compelling copy for the website, blogs, emails, landing pages, and campaign creative (i.e. ads and promo material). You have a strong understanding of SEO and how to naturally integrate keywords into copy, as well as conduct keyword research on relevant and hard-working search terms. You have mastered the ability to write content that influences people's behavior through words and connects with audiences.
The ideal candidate will use persuasive writing to engage targeted audiences and track, analyze, andoptimize content performance across digital marketing channels. With the primary goal of driving conversion that will ultimately deliver demand.
You are the builder here. You will be part of a team of really smart, motivated, and diverse people and given the autonomy and support to do your best work. It is a dynamic and flexible workplace where you'll belong and be encouraged. Create the future with us!
Responsibilities
Join Oracle stakeholders on crafting new Oracle.com web pages and/or updating existing pages; edit and copy-edit content to fit into templated web page formats and adhere to Oracle style and brand guidelines
Collaborate with key content partners to understand the digital customer journey and develop compelling content that delivers engagement and conversion
Write content such as articles and blogs to be used for various marketing campaigns
Work closely with Marketing colleagues from demand generation and web teams, including from project management, user experience, design, web publishing, SEO, and QA to ensure that content aligns with requirements from each of these related areas to ensure high-quality content
Provide editorial advice and counsel to help target content to audience needs and understand the metrics to make connections across projects to ensure content and assets are being cross-referenced and reused as appropriate
Demonstrate flexibility in being able to prioritize multiple projects, changing priorities, and meaningful deadlines while still maintaining the highest standard of quality and unfailing attention to detail
Be a part of and represent marketing web and content interests in calls/meetings with partners from all levels inside of Oracle
Preferred experience:
4 years proven experience in writing, editing, copy-editing, and advising partners/clients

Proven track record of crafting and positioning content to convert leads and support core

Strong time management skills and attention to detail

Previously worked with, closely adhered to, and enforced as needed editorial style and branding guidelines

Demonstrated ability to work as a team member while ensuring the editorial voice you represent is heard

Worked in the high-tech sector and are familiar with B2B tech audiences, nomenclature, concerns, major/future trends in the industry

Has performed well in a demanding, fast-paced, and constantly evolving environment
Qualifications
College or university degree and professional experience in communications, marketing, tech journalism, or tech writing

Advanced editing, copy-editing, writing, and communications skills

Utmost ability to maintain organization, detail, and consistency across multiple projects and under tight delivery dates.

Willingness to undertake projects outside of the job's ordinary scope
Perks
We invest in our people using internal & external trainings, conferences and books
We're outstandingly diverse - our workforce has many underrepresented groups and people of all ages
We have fantastic benefits, ranging from insurance (medical, dental, and vision) to 401k matching to an Employee Stock Purchase Program
We have unlimited vacation - and actually use it!
Job: *Marketing
Organization: *Oracle
Title: Digital Copywriter
Location: United States
Requisition ID: 20000T51
Oracle