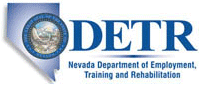 Job Information
Teleperformance USA

Customer Service Representative

in

Reno

,

Nevada
BEST PLACE FOR PEOPLE
Join us in making connections.
Teleperformance connects the biggest and most respected brands on the planet with their customers by providing customer care, technical support, customer acquisition, digital solutions, analytics, back-office and other specialized services to ensure consistently positive customer interactions.
OUR PHILOSOPHY
This is a place where we believe in people. Where teamwork wins. This is a place where we work for people. That's how we put commitment into practice. This is the company that inspires. To learn, to teach, to grow. To get things done. This is the company that motivates. Being happy to make a difference.
A PLACE FOR YOU
Relationships are at the heart of what we do.
We believe in the abilities of our people and that's why we empower them to take action when it comes to providing outstanding customer experiences. Often, this starts with the special connections they form with customers and the support of their team. Here, our relationships are built on mutual respect and support. Join us and you'll discover a place where you will feel appreciated and rewarded for your work as much as your ideas.
What you will do
Responsible for all customer inquiries and questions

Provide excellent customer service at all times

Follow up to customer inquiries by taking specific action in a timely manner

Troubleshoot equipment and system problems

Problem solve to help customers resolve issues on first call

Enters data from customers into various software programs

Appropriately communicate with upset customers to resolve their inquiries

Thrives as a team player in a fast-paced, high-energy, change-oriented environment

Participates in additional training courses when needed

Performs other related duties and assignments as required and as assigned by supervisor

Exercise retention efforts when appropriate

Identify customers who are comparison-shopping and inquiring about contract terms

Assisting the customer with the correct price plan
What you will bring
6 months Contact Center experience preferred

One year previous customer service experience required

Must be at least 18 years of age

Type 25 wpm

High School Graduate or GED

Logical problem solving skills and ability to multi-task

Proven oral and written communication skills

Must have availability to work various shifts

Ability to use Windows operating systems and navigate between various windows

Ability to work under pressure

Continuously demonstrate a high sense of urgency

Must have a keen sense of attention to detail, taking the initiative.

Must be able to pass a Federal Background Check and Drug testing

Possess a high level of Professionalism

Proven experience in overcoming unexpected difficulties and using logical problem solving skills.

Ability to understand and empathize with customer's issues.
WE VALUE YOU!
Teleperformance offers outstanding support to our team.
You are the reason for this company's success and your well-being is our priority. We believe in nourishing your work life balance and making sure you are feeling loved. Our excellent medical benefits give you the opportunity to regularly check on your health, providing a solid health and financial security while our paid vacation leaves, flexible scheduling, and 401k Savings account can grant you the vacation you deserve while still working or after retirement. In Teleperformance, there are a lot more for you because we value YOU!
Teleperformance USA