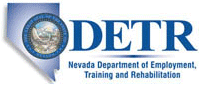 Job Information
Renown Health

Customer Service Quality Auditor

in

Reno

,

Nevada
Customer Service Quality Auditor
Requisition id: 155943
Department: 110630 Contact Center
Facility: Renown Health
Schedule: Full Time
Shift: Day
Category: Clerical & Administrative Support
Location: Reno,NV
Position Purpose:
Under the direction of the Department Leadership, this position is accountable for monitoring, analyzing and developing corrective action plans within Customer Service to ensure efficient customer service and compliance with all department policies and procedures, as well as state and federal insurance regulations. This position is also responsible for keeping abreast of all departmental, state and federal changes and developing or revising policies and procedures and the preparation of statistical reports.
Nature and Scope:
This position is primarily responsible for effectively developing, implementing, evaluating and monitoring quality as it relates to Customer Service, but not limited to live and/or prospective call center monitoring of customer phone calls, provider and member reconsiderations to ensure compliance with all State of Nevada Division of Insurance, the Centers for Medicare and Medicaid Services (CMS) and ERISA regulations.
In completing the audit functions, this position shall have the authority to review all supporting information, i.e. Call Tracking Records (CTR's), call center recordings, documentation submitted by members, providers, state and federal regulators, and transaction system set-up criteria to analyze and report their audit findings.
This position shall conduct staff education based on compliance and monitoring findings. In addition, this position is responsible for proactive training regarding changes in company policy, benefit plan design or state and federal regulations.
High standards of courteousness, performance, diplomacy and confidentiality are essential.
This positiondoes notprovide patient care.
The foregoing description is not intended and should not be construed to be an exhaustive list of all responsibilities, skills and efforts or work conditions associated with the job. It is intended to be an accurate reflection of the general nature and level of the job.
Minimum Qualifications: Requirements – Required and/or Preferred
Education:
Must have working-level knowledge of the English language, including reading, writing and speaking English. The ability to speak Spanish is preferred. A degree from an accredited college is preferred.
Experience:
Requires a minimum of two (2) years with a preference of four (4) years or more of experience working in the health care industry with a focus on: Health Insurance, Managed Care, Benefit Plan Design, Nevada Revised Statutes (NRS), Medicare Advantage Prescription Drug Plans (MA-PD) and ERISA regulations. Thorough knowledge of medical terminology, CPT, ICD9/10, and HCPCS coding. Must have excellent communication and presentation skills.
License(s):
None
Certification(s):
None
Computer / Typing:
Professional:
Must be proficient with Microsoft Office Suite, including Outlook, PowerPoint, Excel and Word and have the ability to use the computer to complete online learning requirements for job-specific competencies, access online forms and policies, complete online benefits enrollment, etc.