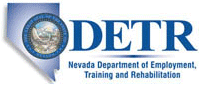 Job Information
Renown Health

Contact Center Specialist

in

Reno

,

Nevada
Contact Center Specialist
Requisition id: Contact Center Specialist
Department: 110630 Contact Center
Facility: Renown Health
Schedule: Full Time
Shift: Day
Category: Clerical & Administrative Support
Location: Reno,NV
Position Purpose
The Contact Center Specialist can perform a variety of functions, including answering/routing of inbound calls, scheduling appointments, obtaining pre-authorizations for exams and procedures, processing referrals, coordinating post-appointment care, customer satisfaction, technical support, etc. Specialists make an important contribution to customer satisfaction by providing a prompt, efficient and courteous service to all customers. The specialist makes no medical necessity decisions.
Nature and Scope
Incumbent will work in a fast-paced environment that uses several modes of communication, including telephones, chat, instant messaging and email. Specialists must be proficient in a combination of these modes, depending on their responsibilities. Specialists will handle inbound and outbound calls.
Incumbent will provide a variety of services to customers. These include, but are not limited to:
Answering and routing of high volume of inbound/outbound calls using multiple computer software systems.

Is the main answering point for Renown Health, providing essential support on a 24-hour basis.

Visits patients at bed side before discharge from hospital to schedule any follow up care that is needed.

Coordinate transportation assistance and collaborate with other care team members to provide support to alleviate any barriers to receiving healthcare.

Work closely with physicians and other clinicians within the hospital.

Scheduling appointments for consultations, exams and procedures.

Obtain pre-authorization for exams and procedures.

Process provider referrals.

Coordinate post-consultation exams and appointments.

Provide technical support for patient-facing applications.

Manage and resolve customer complaints.

Digital imaging management

Maintains detailed records of information gathered and authorizations issued and extended: this is done by entry into the DST Health Connect system/EPIC template. Update and manage selected databases and directories.

Assist in identifying and data gathering for potential COB cases

Production of authorization letter to providers, members and facilities from DST system

Participates in provider education regarding policies and procedures

Processing requests for specialty, therapy or complex appointments and exams

Coordinate resources and schedules

Provides Answering/Paging Service, and maintains On-Call Schedules for multiple physician groups and departments

Maintains the Telephone Directory for employees, departments and all related offices and support services
Performs other duties as required to meet departmental goals.
A Specialist must have good interpersonal skills to understand customer' inquiries or complaints and deal effectively with people who may be worried, frustrated or angry. They must be able to learn quickly so they can acquire the service and product knowledge to answer customers' questions accurately. Their work must be concise and accurate. They must have good knowledge of telephone and computer systems so they can use call center systems efficiently. Specialists must be able to identify and escalate priority issues appropriately. The specialist makes no medical necessity decisions.
Specialists must aim to deal with customer's inquiries and requests on the first call and be willing to be flexible and think outside the box to meet the customers' needs.
The Renown Contact Center operates 24x7x365. Specialists must be willing to work at the times required by department supervisors and managers, and some positions include evening, night, weekend and holiday hours.
Key competencies for this position include:
Verbal and written communication skills.

Listening skills.

Problem analysis and problem solving.

Customer service orientation.

Organizational skills.

Attention to detail.

Good judgment.

Adaptability

Team work.

Stress tolerance.

Resilience.
Under no circumstances shall the Contact Center Specialist perform any activities related to the appeal management process other than:
Performance of review or service request for completeness of information

Collection and transfer of non-clinical data. Such data my include demographic information, employer name, insurance information, date of surgery, physician name, facility name, etc.

Acquisition of structured clinical data in the form of medical record requests

Activities that do not require evaluation or interpretation of clinical information.
Disclaimer
The foregoing description is not intended and should not be construed to be an exhaustive list of all responsibilities, skills and efforts or work conditions associated with the job. It is intended to be an accurate reflection of the general nature and level of the job.
Minimum QualificationsRequirements – Required and/or Preferred
Name
Description
Education:
High school graduate.
Must have working-level knowledge of the English language, including reading, writing and speaking English.
Experience:
Good data entry and typing skills.
Applicant must be able to work effectively with diverse groups of individuals as well as possess the ability to work well under pressure. Previous experience in customer service positions or a medical office will be valuable.
License(s):
N/A
Certification(s):
N/A
Computer / Typing:
Must be proficient with Microsoft Office Suite, including Outlook, PowerPoint, Excel and Word and have the ability to use the computer to complete online learning requirements for job-specific competencies, access online forms and policies, complete online benefits enrollment, etc.