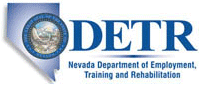 Job Information
City of Reno, NV

COAP Grant Project Coordinator

in

Reno

,

Nevada
COAP Grant Project Coordinator
Print
Subscribe
Class Title
COAP Grant Project Coordinator
Class Code
5985
Salary
$24.32 Hourly
Classification Description Summary
To coordinate the Comprehensive Opioid Abuse Site-based Program (COAP) in the Reno Police Department; to coordinate the development, distribution and presentation of the educational component of the program; to serve as a liaison and work together with other departments, local agencies and community resources providing general advocacy and assistance; and to provide administrative support relative to assigned area of responsibility.
Essential Functions
The following duties are typical for this classification. Incumbents may not perform all of the listed duties and/or may be required to perform additional or different duties from those set forth below to address business needs and changing business practices.
Facilitating the creation of the multidisciplinary action group consisting of all relevant partner agencies; convening quarterly action group meetings and keeping detailed records of such meetings
Creation and maintenance of professional, mutually beneficial and effective working relationships with all partner agencies outlined in the program application, to ensure all aspects of the project are executed as designed
Assisting partnering agencies with sharing of relevant data as outlined in the program application, whenever necessary
Facilitating data sharing between the Board of Pharmacy/Prescription Monitoring Program (PMP) and the University of Nevada Reno (UNR), to include working with PMP software vendor Appriss to order data extracts as required
Planning and executing educational events for prescribers as outlined in the program application; coordination with research partner to ensure necessary data is collected as it pertains to these events and their attendees
In coordination with relevant community partners, contracting with vendors to create mass-reach health communication materials, and with media outlets for implementation of the intervention; assistance with and oversight of creation of all educational products and materials; direction of mass-reach health communication campaign as outlined in program application
Facilitating collection of 911 overdose call data from Reno Police Department dispatch as outlined in program application, and provision of such information to Washoe County Health District for follow-up
Coordination with PD crime analysis division to collect necessary crime data, and provision of such data to the UNR research partner as needed to fulfill the evaluation of the program
Fulfilling of all grant reporting requirements (quarterly, semi-annually and as requested by the granting agency); consistent maintenance of thorough records of all program activities implemented, as well as an updated project timeline, and budget reflecting all expenditures
Assisting the University research partner with disseminating research findings regionally and nationwide, to include participating in presentation of program findings at local and regional conferences as outlined in the program application
Knowledge of:
Principles and procedures for developing educational programs.
Standard office practices and procedure, both automated and non-automated.
Principals and techniques of making effective oral presentations.
General budgetary practices.
Methods and techniques of record keeping.
Modern office procedures, methods and computer equipment.
Pertinent Federal, State and local laws pertaining to are of assignment.
Ability to:
Prepare clear and concise reports, correspondence and other written materials.
Maintain confidentiality.
Interpret and explain Department polices and procedures.
Communicate clearly and concisely, both orally and in writing.
Prepare and deliver public presentations in an informative and comprehensible manner when requested.
Participate in the development and administration of program goals, objective and procedures.
Interpret and apply Federal, State and local polices, law and regulations.
Establish and maintain effective working relationships with those contacted in the course of work.
Minimum Qualifications
Any combination of education and experience that would likely provide the required knowledge and abilities is qualifying. A typical way to obtain the knowledge and abilities would be:
Education/Training:
A High School diploma or equivalent. An Associate's Degree in Substance Abuse, Community Health, Public Health, Education, Communications or related field is preferable.
Experience:
Two years experience in a professional setting in a position related to program administration, grant administration/management, public speaking, substance abuse, education or public/community health.
License or Certificate:
Possession of an appropriate, valid driver's license.
Supplemental Information
PHYSICAL DEMANDS AND WORKING ENVIRONMENT
The conditions herein are representative of those that must be met by an employee to successfully perform the essential functions of this job. Reasonable accommodations may be made to enable individuals with disabilities to perform the essential job functions.
Environment: Work is performed primarily in an office environment with extensive public contact and constant interruptions; travel to different sites; may be required to work evenings, weekends, and split shifts.
Physical: Primary functions require sufficient physical ability and mobility to work in a field and office setting; to travel to various locations of assignment; to sit for prolonged periods of time; to lift, carry, push, and/or pull light to moderate amounts of weight; to operate office equipment requiring repetitive hand movement and fine coordination including use of a computer keyboard; to operate assigned equipment; and to verbally communicate to exchange information.
BENEFITS IN BRIEF
Please Note: The following benefits are currently under review and subject to change at any time.
No state income tax.
Nevada PERS retirement plan. Vesting in 5 years.
No social security participation (1.45 % Medicare deduction required).
Medical, Dental & Vision insurance - City portion paid for employee in proportion to schedule hours.
Eleven paid holidays, pro-rated for scheduled hours.
Paid Time Off (PTO), accrued at rate of .06 hours per hour worked.
Credit Union available.
Subscribe