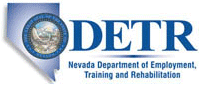 Job Information
Hamilton Company

CNC Operator (Machinist)

in

Reno

,

Nevada
CNC Operator (Machinist)
Jobs

Login

25-Mar-2021 to 24-May-2021 (MST)

Reno, NV, USA

Full Time

Email Me Similar Jobs Email Me This Job

CNC Operator (Machinist)

Business Entity: Hamilton Company

Location: Reno, NV

Job Description

Hamilton Company is looking for a CNC Operator to work with our team. Under the direction of a supervisor and/or experienced machinist, they will perform various tasks associated with the manufacture of a multitude of machined parts to ensure a defect-free product. The CNC Operator will be responsible for quality parts produced on CNC machines such as but not limited to lathes and milling machines.

Other responsibilities may include:

Loading parts, proving tapes, operating controls, setting offsets and inspection of quality parts for conformance to requirements

Studies and interprets drawings, manuals, specifications or sample parts to determine dimensions and tolerances of finished workpieces, the sequence of operations and setup requirements

Keeping equipment and work area clean and orderly and perform basic preventative maintenance functions on equipment

Within the scope of the job requirements, will be required to adhere and comply with state and federal law, the Company ISO Quality Program and procedures, Company policies and Safety and Environmental Regulations

May perform other duties as assigned by supervisor

Qualifications

Intermediate knowledge and application of precision measuring instruments and the application of such instruments such as calipers, ID and OD micrometers, depth gages, indicators and scales

Intermediate knowledge of reading drawings and specifications with an intermediate understanding of geometric tolerancing and dimensions

Intermediate knowledge of tool holders, cutting tools, boring bards, fixtures, inserts and other accessories used on various machines

Must be able to follow written and oral instructions

Must be adaptable to a changing work environment, competing demands and is able to deal with frequent change, delays or unexpected events

Must be willing and able work flexible shifts and changing work schedules

Must possess basic math skills

Education and Experience

Must have a High School diploma or equivalent.

Minimum of 3 - 5 years' experience operating CNC machines such as lathes and milling machines in a heavy manufacturing environment

Company Description

Hamilton Company is a worldwide leader in the design and manufacture of manual, semi-automated and robotic products for precision fluid measuring. We specialize in the development, manufacturing, and customization of precision measurement devices, automated liquid handling stations, and sample management systems. For more than 60 years, Hamilton has been satisfying customer needs by combining quality materials with skilled workmanship, ensuring the highest level of performance of every precision fluid measuring device we manufacture.

Additional Information

Diverse portfolio of exciting and innovative design projects

Tremendous opportunities for professional growth

Commitment to sustainable design

Competitive Compensation

Excellent Benefits Package includes medical, dental, vision insurance, paid vacation time, paid sick time, disability insurance, 401k, tuition reimbursement and much more

Solid Stable Company

Drug-free workplace

Learn more about us at: www.hamiltoncompany.com

It is the policy of this organization to provide equal employment opportunities to all qualified applicants without regard to race, creed, color, national origin, sex, age 40 and over, disability, marital status, sexual orientation, gender identity, genetic information, citizenship status, religious preference, or veteran status in all phases of the employment process and in compliance with applicable federal, state, and local laws and regulations.