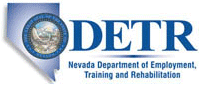 Job Information
Renown Health

Clinical Utilization Mgt Coordinator RN

in

Reno

,

Nevada
Clinical Utilization Mgt Coordinator RN
Requisition id: 155639
Department: 200769 Hospital Care Management
Facility: Renown Regional Medical Center
Schedule: Full Time
Shift: Day
Category: Nursing
Location: Reno,NV
Position Purpose
This position consistently applies the utilization management process as required by the Code of Federal Regulations including the use of designated criteria for primary review. Incorporates into the utilization management process the ability to access and interpret clinical information against the designated review criteria to reach correct admission status determinations. Has the current knowledge of applicable regulations and laws pertaining to the major payers including Medicare, Medicaid, and other payers. Works with the interdisciplinary team to ensure that the care and services provided are medically necessary, cost and clinically effective, delivered efficiently and timely, and at the appropriate level of care to meet payer requirements and established financial/performance benchmarks for the facility. Incumbent will work with the Utilization Management team to ensure that clinical denials have accurate tracking and are reported to Utilization Management leadership. Coordinator serves as a principal liaison between Physician Advisors, Case Managers and finance to oversee and coordinate processes and systems related to the denials received from the Managed Care Organizations, Commercial Insurers, Medicare and Medicaid. Identifies issues and recommends process improvement strategies to optimize reimbursement.
Nature and Scope
This position will be responsible for addressing DNB's, status mismatches, contact person for current Medicare/Medicaid RAC denials. Assist in gathering of clinical information and managing denials.
Coordinates internal and external services to avoid under or over utilization of resources.

Assess assignment of a working DRG in EPIC or other tools.

Facilitates or participates in interdisciplinary team meetings or rounds to assume appropriate level care and resource utilization.

Reviews & assesses medical record for appropriate physician orders and documents admission, concurrent discharge reviews and retrospective reviews as assigned.

Consults with physicians regarding the appropriate level of care or admission status when criteria are not met for correct level of care for inpatient, observation or continued stay.

Refers cases to Physician Advisor or other secondary review service according to policy and documents the referral.

Reviews Observation status patients as soon as possible but within 48 hours of admission and obtains appropriate orders based on patients' clinical condition.

Notifies admissions office of errors/changes in patient data including changes in physician orders/incorrect admission status designation.

Collect, identifies and documents avoidable days, authorizations and denials.

Reviews work queues for clinical and technical denials through strong follow-up and appeal process for designated payors.

Reviews DNB and event management work queues to address appropriate admission status based on medical necessity.

Provides technical and clinical information to the Utilization Management team to support the reduction in denials.

Tracks and trends denials and reports results to Utilization Management leadership.
Other Items:
1.Participation in Lean/transformational care teams to improve functional process as it relates to improvement across the organization.
2.Responsible for tracking and reporting monthly and quarterly reporting of all CMS required reports – Condition 44, Appeals, IMM, OBS Letters, PA Referrals, denials, etc.).
3.Responsible for ongoing education and mentoring of all providers including staff on InterQual and tracking consistency in application of criteria using monthly chart audits and bi-annual inter-rater reliability testing.
Evaluate & assess clinical documentation to support medical necessity for RAC denial team to appropriately prepare medical record for submission and review for potential overturn and recovery reimbursement of dollars for care provided.

Participation on Revenue cycle and Denial Management committees with reporting structure to Director of CM, Director of Revenue cycle, and CFO.
This position does not provide patient care.
Disclaimer
The foregoing description is not intended and should not be construed to be an exhaustive list of all responsibilities, skills and efforts or work conditions associated with the job. It is intended to be an accurate reflection of the general nature and level of the job.
Minimum QualificationsRequirements – Required and/or Preferred
Name
Description
Education:
Minimum: Bachelor Degree required.
Must have working-level knowledge of the English language, including reading, writing and speaking English. Excellent interpersonal communication and negotiation skills with, physicians and peers. Must be able to work independently, prioritize work and manage multiple priorities. Knowledge of current reimbursement models: Commercial, managed care, Medicare and Medicaid. Knowledge of PCs and related applications (Microsoft, Word, Excel, Power-Point). Technical writing ability for appeal letters and reports. Excellent presentation skills.
Experience:
Three (3) or more years Utilization Management experience required. Proficient in InterQual.
License(s):
Ability to obtain and maintain a State of Nevada Registered Nurse license.
Certification(s):
Certification in Case Management (CCM), Certified Managed Care Nurse (CMCN), or ABQAURP HCQM is preferred.
Computer / Typing:
Professional:
Must be proficient with Microsoft Office Suite, including Outlook, PowerPoint, Excel and Word and have the ability to use the computer to complete online learning requirements for job-specific competencies, access online forms and policies, complete online benefits enrollment, etc.