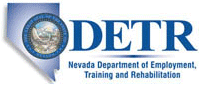 Job Information
Charles River Laboratories

Clinical Pathology Study Coordinator

in

Reno

,

Nevada
Clinical Pathology Study Coordinator
Req ID #: 77451
Location:
Reno, NV, US, 89511
For 70 years, Charles River employees have worked together to assist in the discovery, development and safe manufacture of new drug therapies. When you join our family, you will have a significant impact on the health and well-being of people across the globe. Whether your background is in life sciences, finance, IT, sales or another area, your skills will play an important role in the work we perform. In return, we'll help you build a career that you can feel passionate about.
Job Summary
We are seeking aClinical Pathology Study Coordinatorfor our Safety Assessment site located inReno, NV.
The following are responsibilities related to theClin Path Study Coordinator:
Coordinate shipping or study related activities to ensure compliance with the protocol, applicable study documentation and applicable SOPs. *Serve as lead/primary technician on assigned studies to assure activities are performed in compliance with Good Laboratory Practices (GLPs), Standard Operating Procedures (SOPs), study protocols or Sponsor guidance documents and company policies/practices. *Read study protocols or Sponsor guidance documents and extract pertinent information related to required action items.Assist the various stakeholders in the execution of study-related activities required.Perform all tasks related to preparation and documentation of materials in support of sample collection, processing, management, and shipping. Includes entry of relevant information into LIMS systems or current database and may include scheduling shipments in the shipping database.Review study protocols and provide recommendations to study director/supervisor on technical and logistical aspects of protocol design.May work in conjunction with other departments to coordinate assignments to facilitate scheduling of study-related processes on assigned studies to ensure protocol or study requirements are met. *Prepare and review department calendars using protocols and other study documents to ensure all activities are appropriately scheduled.May communicate with Sponsor representatives on protocol-driven, study-related activities conducted by Pathology Services (e.g., shipment of biological samples in support of assigned studies).Assist in preparing responses to both internal and external quality assurance audits.Perform all tasks in compliance with Good Laboratory Practice Regulations (GLPs) and Standard Operating Procedures (SOPs).
The following are minimum qualifications related to theClin Path Study Coordnatorposition:
Education: High school diploma or General Education Degree (G.E.D.) required. Associate's (A.A./A.S.) degree in a scientific field preferred.Experience: Minimum of 3-5 years related experience, including GLP experience required, or must have demonstrated full knowledge of competencies and positive performance at the previous level. An equivalent combination of education and experience may be accepted as a satisfactory substitute for the specific education and experience listed above.Certification/Licensure: None.Other: Good keyboarding skills, proficient in utilizing personal computer, e-mail and standard office software packages (word processing, spreadsheet, presentation, database). Ability to work on assignments that are extremely complex in nature where independent action and a high degree of initiative are required in resolving problems and developing recommendations. Acts independently to determine processes and procedures on new assignments and may provide guidance and oversee the activities of other support personnel.
About Safety Assessment
Charles River is committed to helping our partners expedite their preclinical drug development with exceptional safety assessment services, state-of-the-art facilities and expert regulatory guidance. From individual specialty toxicology and IND enabling studies to tailored packages and total laboratory support, our deeply experienced team can design and execute programs that anticipate challenges and avoid roadblocks for a smooth, efficient journey to market. Each year approximately 300 investigational new drug (IND) programs are conducted in our Safety Assessment facilities.
About Charles River
Charles River is an early-stage contract research organization (CRO). We have built upon our foundation of laboratory animal medicine and science to develop a diverse portfolio of discovery and safety assessment services, both Good Laboratory Practice (GLP) and non-GLP, to support clients from target identification through preclinical development. Charles River also provides a suite of products and services to support our clients' clinical laboratory testing needs and manufacturing activities. Utilizing this broad portfolio of products and services enables our clients to create a more flexible drug development model, which reduces their costs, enhances their productivity and effectiveness to increase speed to market.
With over 17,000 employees within 90 facilities in 20 countries around the globe, we are strategically positioned to coordinate worldwide resources and apply multidisciplinary perspectives in resolving our client's unique challenges. Our client base includes global pharmaceutical companies, biotechnology companies, government agencies and hospitals and academic institutions around the world. And in 2019, revenue increased to $2.62 billion.
At Charles River, we are passionate about our role in improving the quality of people's lives. Our mission, our excellent science and our strong sense of purpose guide us in all that we do, and we approach each day with the knowledge that our work helps to improve the health and well-being of many across the globe. We have proudly supported the development of 85% of the drugs approved by the FDA in 2019.
Equal Employment Opportunity
Charles River Laboratories is an Equal Opportunity Employer - M/F/Disabled/Vet
.
Charles River Laboratories