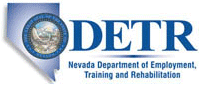 Job Information
Renown Health

Clinical Engineering Project Manager

in

Reno

,

Nevada
Clinical Engineering Project Manager
Requisition id: 155168
Department: 200572 Clinical Engineering
Facility: Renown Regional Medical Center
Schedule: Full Time
Shift: Varies
Category: Allied Health
Location: Reno,NV
The Clinical Engineering Project Manager functions as part of the Clinical Engineering team providing medical equipment and technology management services to Renown Health. The Project Manager is primarily responsible for the planning, directing, and coordination of designated projects and ensuring the goals or objectives of the projects support Renown's strategic plan.
Nature and Scope
Renown Health makes a genuine difference in the health and well-being of the people and communities we serve. Alignment of personal philosophy with Renown's Mission, Vision and Values is essential.
The Clinical Engineering Department's purpose is to support a safe patient care and treatment environment through the effective management of clinical engineering technology. Flexibility and the ability to identify and shift priorities and activities regularly are essential.
The Clinical Engineering Project Manager works as a member of the Clinical Engineering team so a high level of communication, cooperation, and coordination are required to complete work, share information, allocate resources, develop policies and procedures, resolve problems and pursue quality/performance improvement opportunities.
The Project Manager functions with a great deal of independence in identifying, initiating and completing work assignments: therefore, self-motivation and initiative are necessary.
The essential functions of the role include:
Preparing project plans, analyzing potential operational requirements, goals, deliverables and steps necessary to implement the project.

Ensuring cooperative effort across the organization on tasks and issues on assigned projects. This is accomplished through communication plans and processes resulting in a collaborative resolution or result within established time frames.

Participating in equipment and resource planning and allocation; doing research; providing technical consultation, assistance, and training to clinical and other organizational personnel; participating on project, construction and perpetual quality improvement teams involving technology.

Documenting and presenting project management results through the development of criteria and reports, ensures that projects meet established objectives and creates an evaluation plan to ensure that the implementation plan achieves goals.

Preparing reports and updates as needed, and keeping stakeholders informed of progress.

Consulting and reviewing with management to determine time frame, funding limitations, procedures for accomplishing the project, staffing requirements, and allotment of available resources to various phases of the project.

Developing project plans specifying goals, strategy, staffing, scheduling, and identification of risks, contingency plans and allotment of resources for each phase of the project, and arranging for recruitment or assignment of project personnel.

Managing more than one project at a time depending on scope of work of each project.

Formulating and defining technical scope and objectives of project for project personnel if required.

Coordinating activities of project personnel to ensure project progress is on schedule and within prescribed budget.

Reviewing project status and modifies schedules and plans as required.

Coordinating and responding to requests for change from original plans.
Secondary activities may include:
Responding to service calls and performing Preventive Maintenance and Incoming Inspection tests on a range of electrical, electronic, electro mechanical, mechanical and pneumatic medical equipment and devices. The Project Manager will also provide guidance and assistance to Clinical Engineering Technicians.
Developing department procedures including: Standard work, Preventive Maintenance procedures etc. Assisting in management of Clinical Engineering Computerized Maintenance Management System (CMMS).
Work schedules may be shifted to accommodate needs of the organization and/or to accomplish special projects and service requirements.
This position does not provide patient care.
Disclaimer
The foregoing description is not intended and should not be construed to be an exhaustive list of all responsibilities, skills and efforts or work conditions associated with the job. It is intended to be an accurate reflection of the general nature and level of the job.
Minimum QualificationsRequirements – Required and/or Preferred
Name
Description
Education:
Must have working-level knowledge of the English language, including reading, writing and speaking English.
Requires an AS/AA degree in electronics, electrical engineering technology, biomedical engineering technology, biomedical technology or equivalent.
Preference will be given to applicants with a BS/BA degree in electronics, electrical engineering technology, biomedical engineering technology, biomedical technology or equivalent.
Experience:
Minimum 6+ years of experience in biomedical/clinical engineering in a hospital setting.
License(s):
Valid State of Nevada or California driver's license and ability to pass Renown Health's Department of Motor Vehicle Report criteria within 30 days of hire.
Certification(s):
Ideal candidates will possess a CBET, CRES or CLES certification. Project Management Professional (PMP) preferred.
Computer / Typing:
Must possess, or be able to obtain within 90 days, the computers skills necessary to complete online learning requirements for job-specific competencies, access online forms and policies, complete online benefits enrollment, etc.