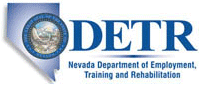 Job Information
WestCare

Careers

in

Reno

,

Nevada
Description
Position Summary:
Responsible for routine and preventive maintenance and repair of building systems, equipment, and finishes of WestCare facilities. Essential Job Functions include those listed below.
Essential Job Functions:
Maintain facilities and grounds in a safe and efficient manner in accordance to Nevada OSHA standards.
Maintains current inventory of equipment, donated items and a tool control system.
Under general supervision, may monitor the work of onsite contractors, facilities staff, and community services participants.
Identifies and immediately reports to supervisor any potential safety hazards in the workplace and prioritizes repairs as directed. Submits written incident reports, and provides documentation as required.
Responds to facility emergencies both during and outside normal business hours.
Define and assess problems for effective building repairs without disrupting workflow or interfering with service to our clients.
Plan and prioritize daily work orders for optimum efficiency; develop execution plans and timelines for larger projects.
Maintains and repairs building fixtures, parking lot gates, and equipment, such as locks, windows, doors, door closures, screens, blinds, and exterior gutters and drains.
Constructs or rebuilds basic items, such as building fascia, window panels, shelving units, trim molding. Repurposes recycled finished and rough materials.
Performs minor electrical maintenance to include but not limited to replacement or repair of fixtures, switches and outlets, incandescent and fluorescent bulbs and tubes, ballast, sockets, fuses, cords, using appropriate hand, power and/or specialty tools.
Performs plumbing maintenance to include but not limited to replacement or repair of leaks in drains, sinks, toilets, faucets, water fountains, evaporative coolers, sprinkler heads etc.
Performs painting and drywall repairs to include but not limited to preparing surfaces, color matching paint, touch-ups, painting of new or existing surfaces, taping, and texturing. May perform minor masonry repairs as needed.
Assists with proper maintenance and inspections of all smoke, fire, burglar alarm systems and fire extinguishers.
Ensures work areas are safe and include proper clean-up and disposal of debris
Transport clients outside of the facility, e.g., to perform building repairs, donation pick-ups, etc.
Work with local vendors to obtain bids e.g., for parts, repair services, upgrades, etc.
Embrace and embody the mission, vision, guiding principles, clinical vision and goals of WestCare Foundation; and
Perform all other duties as assigned.
Qualifications
Essential Qualifications:

Five (5) years experience in multi-skilled maintenance and repair work, or as a facility maintenance or construction trades worker;

Experience working with individuals and groups in a confined setting is preferred;
Must be able to obtain and maintain CDCR Clearance;
Must possess the ability to provide clear directions, oversee a work crew, and maintain a high level of building standards.
Must possess knowledge of common methods, practices and materials used in maintenance and repair work of buildings; knowledge of building and fire codes is a plus.
Must be familiar with the various tools used in building maintenance and repair work and their proper employment and care;
Must be at least 21 years old;
Possession of a valid Class "C" Driver's License; Must be eligible to obtain and maintain WestCare Vehicle Insurance; and
CPR Certification, First Aid Certification and an annual Tuberculosis test;

Education:

High School diploma or equivalent.

Working Conditions:

Work is primarily performed in a residential treatment facility;

Transportation of clients in company vehicle; and
Some outdoor activities may be required.

Physical Demands:

Tasks that involve no exposure to human blood, body fluids, or tissues but employment may require performing unplanned Category I tasks. The normal work routine involves no exposure to blood, body fluids, or tissues, BUT exposure or potential exposure may be required as a condition of employment. Appropriate personal protective equipment will be readily available to every employee engaged in Category II tasks

Occasional lifting of more than 25 pounds;
Occasional risk of intensive physical activity with clients; and
Sitting, standing, walking, reaching are performed in the normal course of the position.
Level: Experienced
Job Location: Reno - 316-340 Maine - Reno, NV
Remote Type: N/A
Position Type: Full Time
Education Level: High School
Salary Range: $40,000.00 - $40,000.00 Salary/year
Travel Percentage: Undisclosed
Job Shift: Undisclosed
Job Category: Undisclosed