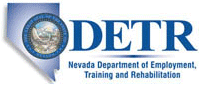 Job Information
Renown Health

Call Center MA

in

Reno

,

Nevada
Call Center MA
Requisition id: 157175
Department: 110630 Contact Center
Facility: Renown Health
Schedule: Full Time
Shift: Day
Category: Allied Health
Location: Reno,NV
Position Purpose
The purpose of the position is to improve the Senior Care Plus member experience by providing a single point of contact to assist in coordinating all aspects of the Renown Healthcare system. The Senior Care Plus Health Coordinator engages with members to respond to inquiries related to the health plan and health care delivery. The position will conduct outreach related to promote, maintain, and improve an individual's health, as well as promote CMS quality goals. In addition, the Senior Care Plus Health Coordinator provides information on available community resources, provides social support, and advocates for an individual's health needs.
Nature and Scope
The incumbent functions as a representative of Hometown Health to provide appropriate responses to its customers and consumers regarding Plan benefits to include, but not limited to eligibility, provider network, referral and authorization process, claims payment, as well as policies and procedures. This will be done in a consistently service-oriented manner to provide the highest level of satisfaction.
The incumbent also functions as a representative of the Renown Medical Group. Per local, statewide or nationally determined protocol and physician peer-reviewed recommendations, or in compliance with those initiatives or regulations, the incumbent will have the following responsibilities:
• Identify the unique health care needs of individuals in targeted cohorts
• Assists customers in utilizing resources, including scheduling appointments and assisting with completion of applications for programs for which they may be eligible
• Advises customers on issues related to diagnostic/preventive screenings, such as breast cancer screening, pap smears, colorectal, or diabetes screenings. Also, advises on issues related to improving general health in regards to nutrition, physical activity and/or tobacco cessation, as well as referring on issues related to mental health, substance abuse
• Performs chart review and assessment of care gaps or opportunities, and effectively communicates care gaps to customers and/or care team members
• Assists with communicating plans and goals set by the care team, and assists with disease prevention and management, social determinants, and issues related to self-care
• Assists customers in creating a healthy vision and goals for their health & wellness program. Refer to nurses, social workers and pharmacists as indicated by patients' needs
Knowledge, Skills & Abilities:
• Ability to exercise appropriate response procedures on inquiries, complaints and e-mails needing review and additional follow up prior to providing responses
• Communicates well with customers in person, by phone, or in writing, including the ability to deliver effective telephonic and in person coaching in a manner that promotes positive behavior change
• Ability to adapt various coaching and education methods to accommodate the unique physical, psychosocial, cultural, age-specific needs of each customer served
• Superior customer service behaviors and standards
• Demonstrated professionalism and diplomacy with interacting with customers of all ages, their families, physicians, physician office staff and other health care providers in the accurate collecting of demographic, clinical and financial information in person or via telephone interviews
• Keeps abreast of community resources to assist patients with social determinants of health, such as transportation, food, housing and obtaining necessary medications
• Knowledge of health care processes and procedures
This position does not provide patient care.
Disclaimer
The foregoing description is not intended and should not be construed to be an exhaustive list of all responsibilities, skills and efforts or work conditions associated with the job. It is intended to be an accurate reflection of the general nature and level of the job.
Minimum QualificationsRequirements – Required and/or Preferred
Name
Description
Education:
Must have working-level knowledge of the English language, including reading, writing and speaking English.
MA license (CMA, RMA), Certified Nursing Assistant (CNA), Certified Pharmacy Technician, or a Bachelor's degree in a health related field required.
Experience:
Requires two years of experience in a position involving customer service.
One (1) year of experience in a position directly or indirectly associated with group health benefits, or medical back office experience preferred.
Ability to speak Spanish preferred.
License(s):
None.
Certification(s):
None.
Computer / Typing:
Must be proficient with Microsoft Office Suite, including Outlook, PowerPoint, Excel and Word and have the ability to use the computer to complete online learning requirements for job-specific competencies, access online forms and policies, complete online benefits enrollment, etc.