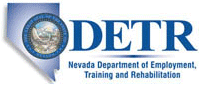 Job Information
Bureau of Land Management

Branch Chief, Wild Horses and Burros

in

Reno

,

Nevada
Summary
Explore a new career with the BLM - where our people are our greatest natural resource. This position is located with the BLM Headquarters under the Resources and Planning Directorate in the Wild Horse and Burro Division, in Reno, NV. Information about Reno and the surrounding area can be found at here. We expect to fill one vacancy at this time; however, additional positions may be filled from this announcement if they become available.
Responsibilities
The incumbent will serve as the Branch Chief for the Branch of On-Range Management, Division of Wild Horses and Burros. Major duties include but are not limited to
Human, Fiscal and Material Resources Management: Responsible for all aspects of HR management within the division and provides supervision for members of the Branch.
Identifies skill/personnel needs within the Branch.
Supports two or more work/team leaders/project coordinators, committee chairs, subordinate supervisors or other comparable personnel.
Allocates and monitors the Branch?s operating budget, and approves overtime/ compensatory time, travel, training and other expenses.
Manages Branch workflow, assigns work projects and tasks and assure quality control of products and staff work.
Internal and External Coordination: Coordinates with other Headquarters entities to ensure cooperative relationships and effective information sharing.
Balances skill needs with available resources; identifies issues, ensures consistency, and promotes efficient working relationships.
Ensures proper allocations of resources, as well as providing needed support to Departmental and other internal customers.
Identifies and implements ways to reduce or eliminate barriers to efficient operations and to improve business practices and facilitate Branch meetings.
Develops and maintains close working relationship with non-governmental groups, industry, state, local, and Native American organizations who have an interest in areas of the Branch?s program responsibilities.
Program/Policy Management: Supports strategic and tactical planning that reflects BLM mission, goals and objectives relative to program areas of responsibility.
Provides programmatic input to the BLM budget Division and the Assistant Director on long-range program and fund acquisition strategies.
Makes recommendations for budgetary resources needed to support program efforts, and input to the preparation of budget justification documents and Annual Work Plan directives.
Requirements
Conditions of Employment
Qualifications
In order to be rated as qualified for this position, we must be able to determine that you meet the qualification requirements - please be sure to include this information in your resume. No assumptions will be made about your experience. Specialized Experience: Experience that equipped the applicant with the particular knowledge, skills, and abilities to perform successfully the duties of the position, and that is typically in or related to the work of the position to be filled. To be creditable, this experience must have been equivalent in difficulty and complexity to the work required/performed at the next lower grade, GS-13, of the position to be filled. For the GS-14: Examples of qualifying specialized experience include experience directing and managing development of regional or local policies, procedures and guidelines for areas of national conservation lands, recreation and other visitor services and community services, or natural resource program responsibility; experience assisting in the development of budget, policies, procedures and guidance for all aspects of natural resource programs; experience managing communications and procurement actions for natural resources; and experience tracking progress and quality of assigned projects. Substitution of Education: There is no substitution of education for experience at this grade level. Experience refers to paid and unpaid experience, including volunteer work done through National Service programs (e.g., Peace Corps, AmeriCorps) and other organizations (e.g., professional; philanthropic; religious; spiritual; community, student, social). Volunteer work helps build critical competencies, knowledge, and skills and can provide valuable training and experience that translates directly to paid employment. You will receive credit for all qualifying experience, including volunteer experience.You must meet all qualification requirements within 30 days of the closing date of the announcement. Federal employees in the competitive service are also subject to the Time-in-Grade requirement in accordance with 5 CFR 300.64. If you are a current Federal employee in General Schedule (GS) pay plan and applying for a promotion opportunity, you must have completed a minimum of 52 weeks at the next lower grade level in the normal line of progression for the position being filled.
Education
Additional Information
DOI uses E-Verify to confirm employment eligibility of all newly hired employees. To learn more about E-Verify, including your rights and responsibilities, please visit www.dhs.gov/e-verify. Career Transition Assistance Plan (CTAP)/lnteragency Career Transition Assistance Program(ICTAP): CTAP provides eligible surplus and displaced Federal competitive service employees with selection priority over other candidates for competitive service vacancies. Information about CTAP/ICTAP eligibility is available from OPM's Career Transition Resources website at CTAP or ICTAP. If your agency has notified you in writing that you are a surplus or displaced employee eligible for CTAP consideration or that you are a displaced employee eligible for ICTAP consideration, you may receive selection priority if: 1) This vacancy is within your CTAP/ICTAP eligibility; 2) You apply under the instructions in this announcement; and 3) You are found well qualified for this vacancy. You must provide proof of eligibility with your application to receive selection priority. Such proof may include a copy of your written notification of CTAP/ICTAP eligibility, or a copy of your separation personnel action form. CTAP and ICTAP eligibles will be considered well qualified if they receive a minimum score of 90 based on the rating criteria used for this position. SELECTIVE SERVICE: Male applicants born after December 31, 1959, must certify that they have registered with the Selective Service System, or are exempt from having to do so under the Selective Service Law. To register or verify your registration go to the Selective Service System at https://www.sss.gov/RegVer/wfRegistration.aspx Tax Law Impact for PCS: On 22-Dec-2017, Public Law 115-97 - the "Tax Cuts and Jobs Act of 2017 suspended qualified moving expense deductions along with the exclusion for employer reimbursements and payments of moving expenses effective 01-Jan-2018 for tax years 2018 through 2025. The law made taxable certain reimbursements and other payments, including driving mileage, airfare and lodging expenses, en-route travel to the new duty station, and temporary storage of those items. The Federal Travel Regulation Bulletin (FTR) 18-05 issued by General Services Administration (GSA) has authorized agencies to use the Withholding Tax Allowance (WTA) and Relocation Income Tax Allowance (RITA) to pay for "substantially all" of the increased tax liability resulting from the "2018 Tax Cuts and Jobs Act" for certain eligible individuals. For additional information on WTA/RITA allowances and eligibilities, please visit:
https://www.gsa.gov/policy-regulations/regulations/federal-travel-regulation-ftr/i1182168#i1180710 The official worksite for the selectee is the duty station identified in this vacancy announcement. The selectee will typically report to this duty location on a regular and recurring weekly basis. The selectee may be allowed to telework only during an emergency or natural disaster with supervisor approval. BLM may use certain incentives, currently offered by the Federal government, to attract high quality applicants. If you are unable to apply online or need to fax a document, you do not have in electronic form; view the following link for information regarding an Alternative Application