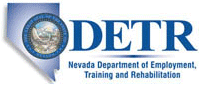 Job Information
Bureau of Land Management

Assistant State Fire Management Officer

in

Reno

,

Nevada
Summary
Explore a new career with the BLM - where our people are our greatest natural resource. This position is located in Reno, Nevada. Information about the surrounding area may be found https://www.reno.gov/.
Responsibilities
Participates with the Fire Management Officers and other top staff members in the formulation and establishment of statewide fire policies and programs affecting firefighter and public safety, and the protection of natural and cultural resources.
Serve as consultant and authoritative expert to the Nevada State Leadership Team, as requested, on fire operational activities and issues.
Provide quality control for fire suppression preparedness and suppression activities-in Nevada. Recommends standards, drafts guidelines, and recommends State Director policy in those areas that affect firefighter readiness and safety.
Institutes or recommends changes in operating procedures or programs to increase effectiveness of operations and to provide technical assistance in the solution of specific local problems.
Plans, develops, implements, monitors, and evaluates Nevada's Fire Management Program fiscal submissions including budgetary, fire severity, and Annual Work Plan (AWP) submissions for fire preparedness.
Provides technical and administrative supervision to assigned fire management staff. Plans and directs overall work to be accomplished by subordinate employees, sets and adjusts priorities. Assigns work based on priorities and available resources.
Meets with and briefs all levels of local, state, and federal committees on fire operation and cost recovery issues. Negotiates statewide agreements for protection of agency resource values and land exchanges.
Prepares, reviews, and analyzes comprehensive reports relating to significant fire management issues.
Requirements
Conditions of Employment
Qualifications
Basic Education Required: Must have (A) Degree in biological sciences, agriculture, natural resource management, chemistry, or related disciplines appropriate to the position. -OR- (B) Combination of education and experience: courses equivalent to a major in biological sciences, agriculture or natural resources management, or at least 24 semester hours in biological sciences, natural resources, wildland fire management, forestry, or agriculture equivalent to a major field of study, plus appropriate experience or additional education that is comparable to that normally acquired through the successful completion of a full 4-year course of study in the biological sciences, agriculture, or natural resources as shown in A above. Additional Experience Required: In addition to meeting the basic education requirements, to qualify for the GS-13 grade level, 1 year of creditable specialized experience equivalent to the GS-12 is required. Specialized Experience Requirements: I In order to be rated as qualified for this position, we must be able to determine that you meet the specialized experience requirement(S); please be sure to include this information in your resume. To be creditable, this experience must have been equivalent in difficulty and complexity to the next lower grade (GS-13) of the position to be filled. Examples of specialized experience include, but are not limited to: advising high level management officials on fire management planning at the district or state level (or equivalent); reviewing wildland fire preparedness actions and operating plans; evaluating, coordinating, directing and implementing policy to support wildland fire management programs and operations; familiarity with budget formulation and expenditure of funds; supervising and/or leading a staff of fire and aviation professionals responsible for fire and aviation programs. Experience refers to paid and unpaid experience, including volunteer work done through National Service programs (e.g., Peace Corps, AmeriCorps) and other organizations (e.g., professional; philanthropic; religious; spiritual; community, student, social). Volunteer work helps build critical competencies, knowledge, and skills and can provide valuable training and experience that translates directly to paid employment. You will receive credit for all qualifying experience, including volunteer experience. There is no substitution of education for experience at the GS-12 and above grade levels. Federal employees in the competitive service are also subject to the Time-In-Grade requirement in accordance with 5 CFR 300.604. If you are a current Federal employee in the General Schedule (GS) pay plan and applying for a promotion opportunity, you must have completed a minimum of 52 weeks at the next lower grade level in the normal line of progression for the position being filled. You must meet all qualification requirements within 30 days of the closing date of the announcement. Selective Placement Factor(s): This position requires a special qualification that has been determined to be essential to perform the duties and will be used as a screen out element. Those who do not provide evidence they possess the following selective factor(s) will be rated not qualified. Prior on-the-line firefighting: The Department of the Interior defines wildland firefighting experience as any non-structure fire that occurs in the wildland. Wildland firefighting experience is gained through work on the fire line in containment, control, suppression or use of wildland fire. This experience can be met by serving in a temporary, seasonal, or equivalent private sector fire position for no less than 90 days. Wildland fires are categorized into two distinct types: (1) Wildfires - Unplanned ignitions or prescribed fires that are declared wildfires; and (2) Prescribed Fires - Planned ignitions. This description includes only fireline experience on a Prescribed Fire; it does not include experience in the planning stages. Prescribed fire experience must be supplemented by fire suppression experience in order to be creditable as previous wildland firefighting experience. This experience must be documented in the online application or resume with specific to and from dates, description of work performed, and hours worked per week. *You must meet all selective placement factor requirements by the closing date of the announcement unless stated otherwise. This is a secondary/administrative firefighter position under the special retirement provisions of 5 U.S.C. 8336(c) (CSRS) and 5 U.S.C. 8412(d) (FERS). While secondary positions are not subject to the maximum entry age policy, the selectee must have prior service in a primary position and meet the transfer requirement for movement from a primary to secondary position to be eligible for special retirement coverage. It is the responsibility of the applicant to ensure this office has enough information to determine your retirement status to ensure you do not lose benefits (normally through submission of your SF-50). YOU MUST LET US KNOW IF YOU ARE CURRENTLY IN A PRIMARY POSITION. FACT SHEET for Fire & Law Enforcement Positions: Information on Special Retirement. Physical Demands: Work is primarily sedentary. Requires intermittent physical exertion such as walking over rough or rocky terrain while performing fire management operations. Work Environment: Work is usually performed in an office setting, but involves outdoor environments with exposure to a variety of climatic conditions and elevations.
Education
Please refer to the Qualifications Section.
Additional Information
DOI uses E-Verify to confirm employment eligibility of all newly hired employees. To learn more about E-Verify, including your rights and responsibilities, please visit www.dhs.gov/e-verify. Tax Law Impact for PCS: On 22-Dec-2017, Public Law 115-97 - the "Tax Cuts and Jobs Act of 2017 suspended qualified moving expense deductions along with the exclusion for employer reimbursements and payments of moving expenses effective 01-Jan-2018 for tax years 2018 through 2025. The law made taxable certain reimbursements and other payments, including driving mileage, airfare and lodging expenses, en-route travel to the new duty station, and temporary storage of those items. The Federal Travel Regulation Bulletin (FTR) 18-05 issued by General Services Administration (GSA) has authorized agencies to use the Withholding Tax Allowance (WTA) and Relocation Income Tax Allowance (RITA) to pay for "substantially all" of the increased tax liability resulting from the "2018 Tax Cuts and Jobs Act" for certain eligible individuals. For additional information on WTA/RITA allowances and eligibilities, please visit: Federal Travel Regulation - GSA Bulletin FTR 18-05 Career Transition Assistance Plan (CTAP)/Interagency Career Transition Assistance Program (ICTAP): CTAP provides eligible surplus and displaced Federal competitive service employees with selection priority over other candidates for competitive service vacancies. Information about CTAP/ICTAP eligibility is available from OPM's Career Transition Resources website at CTAP or ICTAP. If your agency has notified you in writing that you are a surplus or displaced employee eligible for CTAP consideration or that you are a displaced employee eligible for ICTAP consideration, you may receive selection priority if: 1) This vacancy is within your CTAP/ICTAP eligibility; 2) You apply under the instructions in this announcement; and 3) You are found well-qualified for this vacancy. You must provide proof of eligibility with your application to receive selection priority. Such proof may include a copy of your written notification of CTAP/ICTAP eligibility, or a copy of your separation personnel action form. CTAP and ICTAP eligibles will be considered well qualified if they receive a minimum score of 90 based on the rating criteria used for this position. Reemployment Priority List (RPL): The RPL is the mechanism agencies use to give reemployment consideration to their former competitive service employees separated by a RIF or who have fully recovered from a compensable injury after more than one year. If you are currently on a RPL, you may be given priority consideration. The BLM has determined that the duties of the position are suitable for telework only during an emergency or natural disaster. Government facilities are required to provide a smoke free environment for their employees. Smoking will be permitted only in designated areas.