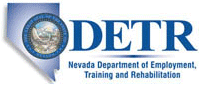 Job Information
Grand Sierra Resort and Casino

Assistant General Manager

in

Reno

,

Nevada
SUMMARY:
The Assistant General Manager is responsible for providing leadership and direction for the Hotel Operations departments, as well as other departments across the property. Acting GM when GM is out. The AGM will analyze trends in each gaming department to understand the strengths and weaknesses in the market. The AGM will identify and execute growth initiatives and practices. This role will establish short/long term vision and goals for the hotel and other departments, with the ultimate goal of increasing net income and market share. Ensures activities within all departments are performed in accordance with the company's strategic business objectives, budget guidelines, company standards and policies. Results oriented, hands-on professional with the ability to deal effectively and interact well with the guests and team members. Will be a strong executive presence on evenings and weekends for and must have the ability to resolve problems/conflicts in a diplomatic and tactful manner.
ESSENTIAL DUTIES AND RESPONSIBILITIES include the following. Other duties may be assigned.
Develops and implements strategic plans for the casino consistent with the Company's strategic vision.
Provides leadership in the development and monitoring of budgets and division operations to produce both short-term and long-term profitability.
Directs and manages all functions performed within the Hotel division, as well as other divisions across the resort.
Monitors and reports financial gain/loss as part of the daily operating report.
Works to develop executive level reporting to ensure and maintain industry best practices.
Maintains a work environment that promotes teamwork, performance feedback, recognition, mutual respect, and team member satisfaction.
Ensures quality hiring, training, and succession planning processes that encompass GSR standards.
Ensures regulatory compliance through established policies, procedures and audits, with emphasis on Gaming Control Board regulations.
Establishes parameters that empower managers/directors to accomplish the duties of their assigned positions.
Availability to be a strong executive presence on evenings and weekends
Conducts staff meetings on a regular basis to drive department progress on projects and assignments.
Establishes guidelines for proper staffing to maximize efficiency and minimize labor costs, while supporting Grand Sierra Resort's commitment to excellent guest service.
Directs the development, execution, and measurement of guest service within all divisions to ensure consistency with luxury service standards.
Develops new service techniques designed to maximize guest satisfaction while minimizing operating costs.
Develops cost proposals and estimates for equipment, systems, and procedural changes as needed.
Directs the research, development, implementation, and evaluation of new products, services, promotions, technology, processes, and concepts for new and existing venues which contribute to competitive position within the market.
Takes a proactive approach when dealing with guest and team member concerns and solicits feedback for continued improvement.
Collaborates with other departments to maximize synergies and share best practices.
QUALIFICATIONS
The ideal candidate has a minimum of 10 years of Hotel Operations management experience with at least 5 of those years being in a senior leadership role in a large scale, fast paced resort gaming environment.
EDUCATION
Bachelor's degree required. Any combination of education, training, or experience that provides the required knowledge, skills, and abilities.
LANGUAGE SKILLS
Excellent communication skills both written and oral. Must possess interpersonal skills to deal effectively with business contacts and employees at all levels of the company. Ability to read, write, speak and understand the English language in order to complete reports, correspondence, and communicate with internal guests and external guests, and superiors. In addition, due to the high interactions with the current and future Asian player base one more Asian language is a must for this position. The applicant must be able to read, write, speak in either Chinese (Cantonese or/and Mandarin), or/and Vietnamese.
MATHEMATICAL SKILLS
Ability to accurately add, subtract, multiply, and divide in all units of measure and calculate figures and amounts. Candidate must haveability to compute rate, ratio, percent, and to create and interpret bar graphs.
LICENSES/CERTIFICATES Must obtain and maintain appropriate licensing with the Nevada Gaming Board and Alcohol Awareness Card
REASONING ABILITY Ability to solve practical problems and deal with a variety of concrete variables in situations where only limited standardization exists. Ability to interpret and follow through on a variety of instructions furnished in written, oral, diagram, or schedule form. Excellent time management, problem solving and organizational skills are a must.
OTHER QUALIFICATIONS
Must be a minimum of 21 years of age and must be proficient in Microsoft Office Products: Word, Power Point, Publisher, Outlook; expert in Excel and various gaming systems. Flexible to work all shifts including holidays, nights, and weekend hours as business needs dictate. Attend and participate in meetings in order to be informed of new rules, regulations and procedures and to discuss scheduling and/or other concerns of the Hotel and/or department. In addition to performance of essential functions, this position may be required to perform a combination of functions to be determined based upon the particular needs of the Hotel.
PHYSICAL DEMANDS
The physical demands described here are representative of those that must be met by an employee to successfully perform the essential functions of this job. Reasonable accommodations may be made to enable individuals with disabilities to perform the essential functions.
While performing the duties of this job, the employee: must be able to maintain physical stamina and proper mental attitude to work under pressure in a fast-paced, casino environment and effectively deal with customers, management, team members and others. Is regularly required to sit; stand; walk and move through all areas of the casino; speak and hear; use hands to finger, handle, or feel. May reach with hands and arms above shoulder level; bend/stoop, squat, balance, kneel, lift and push/pull. The employee must occasionally lift and/or move up to 25 pounds. Specific vision abilities required by this job include close vision, distance visions, color vision, peripheral vision, depth perception, and ability to adjust focus.
WORK ENVIRONMENT
The work environment characteristics described here are representative of those a team member encounters while performing the essential functions of this position. Reasonable accommodations may be made to enable individuals with disabilities to perform the essential function.
While performing the duties of this job, the employee is regularly exposed to a smoke-filled environment. The noise level in the work environment is usually loud.
ABOUT GRAND SIERRA RESORT Located in the heart of the beautiful Reno-Tahoe region, Grand Sierra Resort (GSR) is an all-encompassing casino-resort with nearly 2,000 newly-renovated guest rooms and suites, 200,000 square feet of meeting and convention space, 1,370 slot machines, 35 table games, a poker room featuring seven tables and the Infinity High Limit Room. The destination's premier gaming property offers visitors a wide variety of amenities including the 2,500+ capacity, critically-acclaimed Grand Theatre, home to Reno-Tahoe's finest entertainment experience, exhilarating nightlife at the spectacular LEX Nightclub, more than a dozen delectable restaurant and dining choices including Charlie Palmer Steak and Lounge, a spa, branded retail shopping, a remarkable year-round outdoor pool and fire pit experience, Reno's largest outdoor ice skating rink, a two-screen cinema, a 50-lane bowling center, adrenaline-pumping rides and an aqua golf driving range. For more information, please visit grandsierraresort.com or to make reservations call 1-800-648-5080.For the latest and greatest news on GSR, find us on Facebook, Instagram and Twitter.
Department: GSR - Executive Office
Company: Grand Sierra Resort and Casino
Age Requirement: Must be 21 years or Over
# of openings: 1