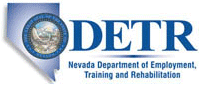 Job Information
Air National Guard Units

AIRCRAFT ENGINE MECHANIC

in

Reno

,

Nevada
Summary
This position is for a Aircraft Engine Mechanic, PD# D1636000, part of the Nevada Air National Guard. This position is located in an Air National Guard Aviation Wing, Maintenance Group, Maintenance Squadron. The primary purpose of this position is to maintain, troubleshoot, remove, repair, install, certify, test and perform operational checks on the turboprop engines, propellers, and associated propulsion system components.
Responsibilities
(1) Removes, installs, certifies, repairs, modifies, overhauls, and installs turboprop engines, reduction gear boxes, turbine modules, compressor modules, auxiliary power units, propellers and related propeller components as required. Performs maintenance on all propulsion systems including troubleshooting and diagnosing defects, certifying, conducting bench checks, performing in-shop and on-equipment repairs and overhauls. Diagnoses malfunctions using computerized test equipment, schematic diagrams, technical publications and performs the appropriate repair according to the test results and analysis. Determines the extent of disassembly necessary to repair, overhaul, replace and certify all engine, propeller and auxiliary power unit parts. Cleans and inspects engine and propeller component parts such as turbines, gearboxes, blades, gears, bearings, etc. Assembles engines, propellers and auxiliary power units, adhering to prescribed procedures, torque values, safety methods and clearances. Troubleshoots propellers using electric and hydraulic test stands to check for proper operation and evidence of oil leakage. Operationally checks engines and propeller assemblies and auxiliary power units, by using the engine test cell facility to meet all full power run checks on the engine and propeller assemblies and auxiliary power units.
(2) Modifies engines, propellers, auxiliary power units, and components in accordance with Time Compliance Technical Orders (TCTO) directives; removes and installs engine quick change kits; prepares engines for installation and installs engine and propeller assemblies on aircraft. Evaluates technical problems of repair, overhaul, modification and installation of aircraft propulsion systems. Solves all types of maintenance problems and performs bench checks and test engine and propeller assemblies for serviceability.
(3) Performs operational checks of installed propellers, engines, auxiliary power units and sub-systems during aircraft maintenance ground runs in accordance with approved checklists. Employs test equipment such as computer borescope, fuel pressure gauges, air pressure gauges, and alignment fixtures. Utilizes special tools and precision measuring equipment, high-pressure hydraulic test equipment, and electronic test equipment.
(4) Performs isochronal and special evaluations on engines, propellers and auxiliary power units. Interprets certification findings and determines adequacy of corrective action. Certifies installed and repaired engines for compliance with technical publications. Performs fixed and mobile test stand functions (which may include maintenance of engine test cell facility); installs special test equipment; performs pre-operational and post operational checks. Operates engines and propellers and records test data. Operates, certifies, and maintains computerized engine test/trim automated systems (ETTAS) on the engine test cell. Evaluates, identifies and corrects problems on propeller and engine components causing vibration or impending failure using the ETTAS system, and vibration analyzer. Evaluates engine and propeller performance by computing engine torque and specific fuel consumption. Monitors engine RPM and turbine inlet temperatures. Evaluates engine and propeller performance and accepts or rejects the individual components. Removes engine and propeller from test stand and prepares units for aircraft installation or storage. Accomplishes operator maintenance on the aircraft and engine sound suppresser facility, test stands and various pieces of ground equipment, including the auxiliary power unit test cell. Performs dynamic propeller balancing and tests the propeller integrated synchophasing. Tests variable potentiometers, servo-motors, indicators and aircraft wiring.
(5) Performs aircraft full power runs and complete engine and propeller efficiency checks. Clears Red X symbol documentation on engine and propeller related components.
(6) Prepares man-hour data collection and required forms for input into the Core Automated Maintenance System (CAMS) or the G081 (AFI 22-2101, CAMS for Mobility). Reviews and assists in maintaining Technical Orders (TOs) and other technical publications and directives pertinent to the element.
(7) Maintains bench stock, parts, and equipment. Assists the material control function in identifying part numbers and stock numbers for processing and controlling of repair cycle assets.
(8) Provides on-the-job training for assigned personnel. Plans and conducts formal classes of instruction in techniques of repair and maintenance of aircraft engine, propeller, auxiliary power unit, and related equipment and in the use of diagrams, blueprints, wiring schematics and technical publications. Evaluates effectiveness of training by observation and through written and oral examinations. Advises supervisor of the experience and skill levels of assigned personnel. Maintains training documentation.
(9) Performs other duties as assigned.
Requirements
Conditions of Employment
MILITARY REQUIREMENTS: Compatible military grade and assignment required prior to the effective date of placement. In compliance with Title 32 United States Code, the compatible military skill set is determined by the applicable service manpower requirements. Upon selection, individuals are assigned to the authorized position and its compatible military skill in accordance with Air force skill classification directives, statutes, and National Guard Bureau regulations. The Dual Status technician must obtain and maintain all military skill requirements in regard to training, education, certifications, and experience. If you are not sure you are eligible for military membership, please contact a National Guard recruiter prior to applying for this position. Compatible Military Assignment:
ENLISTED: E2 - E6 COMPATIBLE DAFSC: 2A6X1 *Other Requirements & Conditions of Employment:
National Guard Membership is required.

Males born after 31 December 1959 must be registered for Selective Service.

Federal employment suitability as determined by a background investigation.

Must be able to obtain and maintain the appropriate security clearance of the position.

May be required to successfully complete a probationary period.

Must maintain local network access.

Wear the uniform appropriate for the members' grade and component of the armed forces, maintaining standards of conduct and appearance.

This position is covered by the Domestic Violence Misdemeanor Amendment (30 Sep 96) of the Gun Control Act (Lautenberg Amendment) of 1968. An individual convicted of a qualifying crime of domestic violence may not perform the duties of this position.

Ability to establish effective professional working relationships with coworkers and customers, contributing to a cooperative working environment and successful accomplishment of the mission.

May occasionally be required to work other than normal duty hours; overtime may be required.
-The duties and responsibilities of your job may significantly impact the environment. You are responsible to maintain awareness of your environmental responsibilities as dictated by legal and regulatory requirements, your organization, and its changing mission.
For positions requiring the operation of motor vehicles, candidates must have a valid state driver's license.
Qualifications
In order to qualify for this position, your resume must provide sufficient experience and/or education, knowledge, skills, and abilities, to perform the duties of the specific position for which you are being considered. Your resume is the key means we have for evaluating your skills, knowledge, and abilities, as they relate to this position. Therefore, we encourage you to be clear and specific in describing your experience. EACH APPLICANT MUST FULLY SUBSTANTIATE (IN THEIR OWN WORDS) THAT THEY MEET THE REQUIREMENTS OF THE SPECIALIZED EXPERIENCE LISTED BELOW; OTHERWISE, THE APPLICANT WILL BE CONSIDERED UNQUALIFIED FOR THIS POSITION. DO NOT COPY FROM THE VACANCY ANNOUNCEMENT OR THE POSITION DESCRIPTION OR YOU MAY BE DISQUALIFIED. GENERAL EXPERIENCE: Experience or training which demonstrates a working knowledge of electronic principles involved in the generation and measurement of such elements as voltage, current, impedance, capacitance, frequency, and inductance. Experience in the use of various precision measurement instruments and standards. SPECIALIZED EXPERIENCE: Experience or training with basic application of operating principles such as the production and utilization of oscillations over a broad range of frequencies; signal and waveform behavior, distortion, and amplification; pulse, trigger, and synchronization techniques; digital/analog processing and data conversion techniques; and a variety of display and indication methods. Experience in tracing signals and voltage paths, and skilled in the analysis of waveform characteristics such as timing, duration, frequency, and phasing. Originates test set-ups to isolate malfunctions and check performance characteristics of special or unique test panels or mockups. Experience in interpreting and applying a variety of technical electronic information such as schematic symbols, mathematical expressions and formulas, calibration procedures, and other reference materials. Experience in applying established techniques and methods of repair, testing, alignment, and calibration of equipment, which serves as test equipment or precision measurement standards. Experience in utilizing electronic circuits to measure electronic or electrical quantities to determine the performance characteristics and accuracy of other instruments and equipment.
Education
There is no specific education requirement for this position. The applicant's record of experience and/or training must show possession of the knowledge, skills and abilities needed to fully perform the duties of the position. You must provide transcripts or other documentation to support your Training/Educational claims. To receive credit for Training/Education, you must provide documentation of proof that you meet the Training/Education requirements for this position.
Additional Information
If you are a male applicant who was born after 12/31/1959 and are required to register under the Military Selective Service Act, the Defense Authorization Act of 1986 requires that you be registered or you are not eligible for appointment in this agency (https://www.sss.gov/RegVer/wfRegistration.aspx).

No PCS funds are available.

This is a Bargaining Unit position.

Applicants who feel they have restoration rights to this position should contact the HRO.

Military Incentives - Bonuses and Student Loan Repayment Program: If you are selected for this position, you may lose your eligibility for your National Guard Enlistment/Reenlistment Bonus and/or Student Loan Repayment Program incentives. In order to avoid losing your incentive eligibility, you should check with your incentives manager prior to accepting an offer for the position.

Participation in Direct Deposit is mandatory. If you are unable to apply online or need to fax a document you do not have in electronic form, view the following link for information regarding an Alternate Application. AREA OF CONSIDERATION: In accordance with the State Merit Placement Plan, candidates will be considered in order of their area of consideration category as appropriate. CONVERSION OF TEMPORARY/INDEFINITE POSITION: Positions advertised as Indefinite or Temporary may be non-competitively converted to permanent without competition at a future date contingent upon available funding. PERMANENT CHANGE OF STATION (PCS): PCS funding is NOT authorized. If you do not reside in the location of the position, you will be required to relocate at your own expense. RELOCATION INCENTIVE: Relocation incentive has not been approved and is NOT authorized. SELECTED RESERVE INCENTIVE PROGRAM: Acceptance of this position will cause termination of Federal bonuses pursuant to respective Selected Reserve Incentive Programs (SRIP). This termination may be with or without recoupment of payments already made.