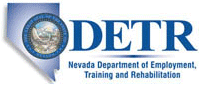 Job Information
Oracle

Account Manager, Major Accounts

in

Reno

,

Nevada
Provides direction and specialist knowledge in applying the technology/application to client business. Facilitation of customer product/application understanding through presentations demonstrations and benchmarks; provision of support throughout the sell.
As a Staff Sales Consultant you will be responsible for providing presales technical / functional support to prospective clients and customers while ensuring customer satisfaction. Develop and deliver high quality standard Oracle presentations and demonstrations. Present and articulate Oracle product*s strengths, features, benefits, and competitive advantages. Design, validate, and present Oracle software solutions to include advanced product concepts, future direction, and 3rd party complimentary products.
Duties and tasks are standard with some variation. Completes own role largely independently within defined policies and procedures.3 - 5 years business experience preferred; vendor experience also preferred. 3 years relevant computer applications or database/tools preferred. Demonstrated proficiency in one multi-user operating system. Knowledge of system and application design preferred. Strong written, verbal, and interpersonal skills. Ability to travel as needed. BA/BS degree or equivalent preferred.
Oracle is an Affirmative Action-Equal Employment Opportunity Employer. All qualified applicants will receive consideration for employment without regard to race, color, religion, sex, national origin, sexual orientation, gender identity, disability, protected veterans status, age, or any other characteristic protected by law.
As an Account Manager on ODC s Activation Major Accounts business, you will help make ODC s Audience and Context products an indispensable part of the marketing efforts for key clients. These Major Accounts are a unique subset of ODC s client roster and require white glove service due to level of revenue, nature of complexity and depth of engagement across multiple ODC product sets.
You will work with numerous key decision makers, influencers, and operators at both the brand and their agency partners to help grow our partnership and revenue through successful execution. You will build audience and context proposals to meet client KPIs and Goals, will ensure flawless execution for campaign delivery and will deepen relationships through upsells.
Primary Responsibilities:
CLIENT EXPERIENCE:Your primary goal is to deepen existing client engagement by serving as the Data Targeting & Context consultant; driving client strategy on how to use ODC Audience & Context products to meet their goals. You will answer all client emails in a timely manner, lead client status calls and will answer RFPs with strategic audience and context proposals.
SALES PARTNERSHIP Work very closely with the ODC Client Partner(s) assigned to your accounts in representing Oracle Data Cloud products and solutions. In tandem with your Client Partner, you will learn your client roster s business needs and challenges. Jointly identify client opportunities and develop goals and action plans focused on driving revenue for Audience & Context.
PROPOSAL DEVELOPMENTUnderstand client campaign planning cycles and objectives to then build strategic Audience & Context recommendations that deliver on KPI goals. Serve as consultant on how best to use ODC s multitude of Data Providers to strategically reach the target consumer. Deliver proposals with details on timelines, pricing, platform nuances and other considerations while being the go-to to ensure they re easy to understand.
SEAMLESS EXECUTION You are accountable to ensure Audiences and Contextual Segments are created on time for client campaign launches. You will work directly with internal facing delivery teams to ensure superior execution. Ensure campaign executes flawlessly from audience creation, media fulfillment to measurement reporting.
INTERNAL LIASONING Work with a group of colleagues from Operations, Product, Analytics, and other disciplines, both leading and supporting, to enable strategic recommendations to come to fruition.
DATA CLOUD EXPERTISELearn & demonstrate knowledge of ODC s 3PD Marketplace and be able to showcase how to use Audience & Context data to meet campaign & marketing goals.
ONGOING MANAGEMENT Act as knowledge base for Client s past campaigns, learnings and execution. Support Analytics in development of measurement reports, providing strategic insight into Client s campaigns.
Desired Skills & Qualifications:
INDUSTRY EXPERIENCE: 4 years experience working with brands, advertising agencies, media agencies or digital media providers using data to inform media targeting. Specific experience leveraging 1P and 3P data strategies and/or Contextual/Brand Safety is strongly preferred.
DATA EXPERTISE: Possess an understanding of data-driven digital media targeting practices and digital marketing.
CUSTOMER FOCUS: Proactive thinker, focused on the Client s goals & objectives and committed to delivering the best service through a customer first focus. Works to build Client relationships, welcoming challenges and setbacks as opportunities for growth. Excellent communication skills both written & verbal.
TEAM PLAYER: Works well in team efforts, building trust and respecting boundaries. Self-motivated, and can be flexible in a fast-paced and changing environment. Reads situational dynamics and responds appropriately. Builds internal partnerships and networks quickly to understand who to go to for what.
STRONG COMMUNICATION: Strong written & verbal communication skillswith the ability to make executive level presentations.
About Us
Oracle Data Cloud helps marketers use data to capture consumer attention and drive results. Our Audience, Context and Measurement solutions extend across the top media platforms and a global footprint of more than 100 countries. We give marketers the data and tools needed for every stage of the online marketing journey, from audience planning to pre-bid brand safety, contextual relevance, viewability confirmation, fraud protection, and ROI measurement. Oracle Data Cloud combines the leading technologies and talent from Oracle s acquisitions of AddThis, BlueKai, Crosswise, Datalogix, Grapeshot, and Moat.
Job: *Pre Sales
Organization: *Oracle
Title: Account Manager, Major Accounts
Location: United States
Requisition ID: 20000IU3
Oracle