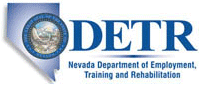 Job Information
Groups: Recover Together

Human Resources Business Partner, West

in

Remote

,

Nevada
Groups Recover Together was founded in 2014 to make treatment for opioid addiction respectful, accessible and affordable. We empower our members to regain control of their lives through a combination of community support, outpatient weekly group therapy and medication to manage withdrawal using buprenorphine and naltrexone.
What differentiates Groups is the belief that long-term recovery from opioids is tied to aspects of life that are beyond the reach of traditional medical care. We approach fighting addiction as a team sport and provide each member with a care team that works together to ensure our members receive comprehensive, coordinated care. Our outpatient model is designed to fit into our member's schedules so they can keep working and living a normal life. As a result, our outcomes reflect the success of our model and the commitment of our members with 73% remaining in treatment after 6 months, 90% attending group therapy each week and 89% abstaining from illicit substances each week.
Groups has grown to become the national leader in value-based care for opioid use disorder that is proven to help our members beat addiction and get their lives back. We have over 5,000 members seen weekly at 52 sites across 7 states and are opening an additional 25 sites in 2020.
Due to growth and expansion, we are looking for an additional Human Resources Business Partner to join our team based in California or Nevada. The HRBP, West will be responsible for aligning business objectives with employees and management in California, Nevada, Colorado, Montana and other states, as needed, as we continue to grow and expand our services. This position formulates partnerships across the HR function to deliver value-added service to management and employees that reflects the business objectives of the Groups. The HRBP maintains an effective level of business literacy about the organizations financial position, its midrange plans, its culture and its competition. This role will be a resource and partner to state directors and employees answering inquires and offering guidance on a variety of topics.
Act as a resource to employees and leadership answering inquires, delivering constructive advice, diagnosing and resolving problems, and positively influencing change.

Conduct regular meetings and provide guidance and partnership to state directors and field leadership.

Analyze trends and metrics in partnership with the HR team to develop solutions, programs and policies.

Manage and resolve complex employee relations issues. Conduct effective, thorough and objective investigations as needed.

Maintain in-depth knowledge of legal requirements related to day-to-day management of employees, reducing legal risks and ensuring regulatory compliance.

Provide day-to-day performance management guidance to field leadership (e.g., coaching, counseling, career development, disciplinary actions ).

Proactively seek knowledge of both industry and functional specialty. Researching best practices, legal developments, emerging trends, technological advancements and benchmark comparisons in order to create HR practices that are best in class.

Drive employee engagement through recognition and reward programs, communications, meetings and focus groups.

Work closely with management and employees to improve work relationships, build morale, engagement and increase productivity and retention.

Provide HR policy guidance and interpretation.

Develop contract terms for new hires, promotions and transfers.

Provide guidance and input on field restructures, workforce planning and succession planning.

Identify regional training needs and individual executive coaching needs, partnering training to develop content.

Participate in evaluation and monitoring of training programs to ensure success. Follow up to ensure training objectives are met.

Perform other related duties as assigned.

Bachelor's degree (B. A. ) and a minimum of five years of human resources experience, preferably in a state with complex employment laws.

Working knowledge of multiple human resource disciplines, including compensation practices, organizational diagnosis, employee relations, performance management, and federal and state respective employment laws.

Experience supporting a multi-unit business to provide strategic guidance and practices to drive retention and engagement.

Proven experience working well with others to maintain and build cross-functional (internal and external ) relationships.

Experience working with a remote workforce.

Excellent verbal and written communication skills.

Excellent interpersonal and customer service skills.

Excellent organizational skills and attention to detail with the ability to work independently as well as part of a team.

Ability to comprehend, interpret, and apply the appropriate sections of applicable laws, guidelines, regulations, and policies.

Ability to acquire a thorough understanding of the organization's hierarchy, jobs, qualifications, compensation practices, and the administrative practices related to those factors.

Excellent time management skills with a proven ability to meet deadlines.

Strong analytical and problem-solving skills.

Proficient with Microsoft Office Suite or related software. Experience with HRIS or HCM system such as ADP.

This position will be required to travel 25% of the time to assigned regions and/or as needed once travel is allowed and safe.
Physical Requirements & Working Conditions
These physical demands are representative of the physical requirements necessary for an employee to successfully perform the essential functions of the job. Reasonable accommodation can be made to enable people with disabilities; these are made on a case-by-case basis.
While performing the responsibilities of the role, the employee is required to talk and hear. The employee is often required to sit and use his or her hands and fingers. The employee is occasionally required to stand, walk, reach with arms and hands, climb or balance, and to stoop, kneel, crouch or crawl. Vision abilities required by this job include close vision.
ID: 2021-2717
External Company Name: Groups Recover Together, Inc.
External Company URL: https://joingroups.com/