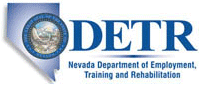 Job Information
J.R. Simplot Company

Labor Before 90 Days Silica AB

in

Overton

,

Nevada
Labor Before 90 Days Silica AB
Location:
Overton, NV, US, 89040
The J.R. Simplot Company is a diverse, privately held organization, with roots firmly planted in agriculture and agriculture-related businesses. The J.R. Simplot Company is a true farm-to-table company with operations that touch every aspect of agriculture, including seed production, farming and ranching, plant sciences, fertilizer manufacturing, food processing, commercial product development, and distribution.
Summary
General Laborers work in various areas and perform a variety of jobs and tasks required to maintain smooth operation and to assist when specific needs arise.
Key Responsibilities
Include the following but others may be assigned.

General plant clean-up including shoveling, sweeping, washing

Operating heavy equipment, haul truck, cat loader, forklift, skid steer

Completing daily workplace examinations and safety checklist.

Comply with company and department safety policies and procedures. Focus on safety for yourself, as well as all individuals working in or touring your area.

Maintaining company and MSHA safety compliance (lock/out tag/out, fall protection etc.) Understand and use proper PPE & safety fall protection.

Maintaining a clean and orderly work area daily.
Skills and Abilities
Good written and oral communication skills; legible handwriting.

Ability to establish and maintain an effective working relationship with other employees, officials, and the public.

Ability and agility to perform various labor tasks in all weather conditions and environmental areas, carry up to 80lbs, climb stairs and ladders, and be comfortable with enclosed spaces and heights.

Ability to work rotating shifts, weekends, and overtime.

Must have strong interpersonal skills and be self-directed.

Valid driver's license or ability to get one

Basic computer skills

Problem Solver: ability to define problems, collect data, establish facts, and draw valid conclusions
Other Information
Must have an acceptable safety record.

Must have an acceptable attendance record.

Must be able to work independently, with minimal supervision
PHYSICAL DEMANDS: The physical demands of this position include climbing steep grades with unstable material, walking areas with uneven terrain, walking for long durations, and climbing stairs while carrying equipment. May be required to, but not limited to, the following: sit, stand, kneel, crouch, climb, bend, and reach for unspecified time periods during a shift. Must be able to lift 50 lbs.
WORK ENVIRONMENT: The work environment consists of working around various pieces of equipment and moving parts. In the mine it is very dangerous and dusty. Work exposures may include, but not limited to, the following conditions: wind, rain, extreme heat, extreme cold, noise, dust, humid, wet, heights, trenches/pit, repetitive motion, shock impact to hands and joints, chemical and electrical hazards.
Job Requisition ID: 2220
Travel Required: None
Location(s): Silica Mine - Overton
Country: United States
The J.R. Simplot Company is proud to be an Equal Opportunity Employer and will consider all qualified applicants for employment without regard to race, color, religion, national origin, ancestry, age, sex, gender, gender identity, gender expression, genetic information, physical or mental disability, medical condition, sexual orientation, military or veteran status, marital status, or any other protected status.
If you require technical assistance, please email us at careers.contact@simplot.com.
J.R. Simplot Company