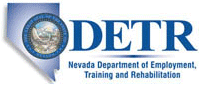 Job Information
Niagara Bottling LLC

Warehouse Supervisor

in

North Las Vegas

,

Nevada
At Niagara, we're looking for Team Members who want to be part of achieving our mission to provide our customers the highest quality most affordable bottled water.
Consider applying here, if you want to:
Work in an entrepreneurial and dynamic environment with a chance to make an impact.

Develop lasting relationships with great people.

Have the opportunity to build a satisfying career.
We offer competitive compensation and benefits packages for our Team Members.
Warehouse Supervisor
Oversees warehouse operations and supervises warehouse workers.
Essential Functions
Enforces operational procedures for activities such as verification of incoming and outgoing shipments, handling and disposition of materials, and keeping warehouse inventory current.

Inspects physical condition of warehouse and equipment.

Coordinates repairs for equipment with outside vendors and/or forklift mechanics.

Oversees warehouse in absence of Warehouse Manager.

Reports high cost repairs to department manager.

Works with production supervisors to ensure coordination of warehouse activities with activities of other functions such as production, sales, records control, and purchasing.

Reports higher level issues to management.

Oversees receiving and cycle count activities.

Trains all new warehouse employees and re-evaluates training needs based on individual performance.

Coordinates staffing requirements to cover attendance shortage.

Directs salvage of damaged or used material.

Performs month end inventory and cycle counts to ensure physical inventories reconcile with books.

Ensures maintenance of clean, orderly and safe warehouse.

Participates in planning personnel safety and plant protection activities.

Regular and predictable attendance is an essential function of the job.

Please note this job description is not designed to contain a comprehensive list of activities, duties or responsibilities that are required of the employee for this job. Duties, responsibilities and activities may change at any time with or without prior notice.
Qualifications
Minimum Qualifications:

2 Years – Experience in Field or similar manufacturing environment

2 Years – Experience in Position

2 Years – Experience managing people/projects

*experience may include a combination of work experience and education

Preferred Qualifications:

4 Years – Experience in Field or similar manufacturing environment

4 Years – Experience working in Position

4 Years – Experience managing people/projects
*experience may include a combination of work experience and education
Competencies
This position embodies the values of Niagara's LIFE competency model, focusing on the following key drivers of success:
Lead Like an Owner

Identifies safety issues and takes prompt corrective action

Coaches/corrects unsafe team behavior

Effectively prioritizes quality, productivity, and cost

Encourages honest feedback from direct reports, peers, and up-line manager

Uses customer feedback to improve service levels and internal/external customer relationships

InnovACT

Understands the concepts of process consistency and waste minimization

Modifies goals based on changing business needs

Promotes sharing of opposing viewpoints

Find a Way

Anticipates problems and opportunities within functional area, and recommends proactive solutions

Uses technical knowledge to coach team performance and educate others

Leverages technical know-how to solve challenging problems

Encourages and models teamwork to demonstrate behavioral expectations for Team Members

Builds relationships up, down, and across effectively

Empowered to be Great

Provides effective coaching and feedback to improve individual and team performance

Provides positive recognition for Team Member results

Assigns responsibilities to maximize team strengths

Resolves team conflicts with a calm demeanor and skill

Effectively communicates team and individual expectations and follows up appropriately
Education
Minimum Required:

High School Diploma

Preferred:

Associate's Degree in Engineering, Business Administration or other related field
Certification/License:
Required: N/A

Preferred: N/A
Foreign Language
Required: None Required

Preferred: None Required
Any employment agency, person or entity that submits a résumé into this career site or to a hiring manager does so with the understanding that the applicant's résumé will become the property of Niagara Bottling, LLC. Niagara Bottling, LLC will have the right to hire that applicant at its discretion without any fee owed to the submitting employment agency, person or entity.
Employment agencies that have fee agreements with Niagara Bottling, LLC and have been engaged on a search shall submit résumé to the designated Niagara Bottling, LLC recruiter or, upon authorization, submit résumé into this career site to be eligible for placement fees.
Niagara Bottling, LLC has been family owned and operated since 1963. Niagara is a leading bottled water manufacturer in the U.S., supplying major retailers across the nation. With incredible growth over the past several years, the career possibilities at Niagara are endless!
Niagara's culture is fast-paced, innovative and intensely collaborative. Our Team Members are passionate, driven and always find a way to get the job done. We work hard and play hard while staying true to our family atmosphere.
From competitive benefits and retirement options to educational reimbursements, ongoing training courses and exciting career advancement opportunities, at Niagara we truly take care of our Team Members.
We hope that you consider joining our Niagara family!
Niagara Bottling LLC is an Equal Opportunity Employer that does not discriminate on the basis of race, color, religion, sex, age, sexual orientation, gender identity and/or expression, national origin, veteran status or disability in relation to our recruiting, hiring, and promoting practices.