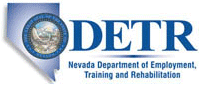 Job Information
Vermeer Corporation

Vermeer Southwest: Regional Sales Specialist (Hydro-Vac Market)

in

North Las Vegas

,

Nevada
You're not likely to find another company like Vermeer. Our people are from all walks of life in locations around the world, rolling up our sleeves and getting tough work done every day. Together. We're a family-owned and operated company with an unmatched culture, one that is built on the belief that every Vermeer team member has real, personal impact – on our people, our customers and our world. Whoever you are and where you are in your career, Vermeer helps you be Equipped to Do More ® .
Job Summary
The Regional Sales Specialist assists customers in the industries and municipalities served by vacuum excavator and accessories. The Product Specialist provides training and demonstrations support to the sales team and assists customers with selecting equipment appropriate for their projects. This position will have a strong focus on vacuum trucks, vacuum trailers and other heavy equipment products.Duties and responsibilities include but are not limited to:• Provides field training and consultation on specific products, strong knowledge of truck vacs and vacuum excavation equipment• Facilitates demonstrations on equipment, ensuring adequate support, set-up and usage.• Promotes and reinforces Vermeer Southwest image as a total solutions provider• Demonstrates skills in data analysis by making suggestions to resolve customer issues, at times researching complex data• Partners with sales, and parts and service subject matter experts on unusual and complex problems or issues• May provide general guidance and direction to, or mentor/train new product specialists• May sell service programs to assigned customers, promote and sell machine maintenance programs, machine repair programs, inspection and appraisal programs, and oil sampling programs• Completes all reporting requirements as per company guidelines and meets all compliance requirements• May assist in development of documents and sales aids required to achieve company objectives• Will need CDL and follow DOT regulations• Represents Vermeer Southwest at factory, industry and company events, including meetings and training• Follows all safety rules and regulations while performing work assignments and adheres to all policies and procedures as specified in company manuals and as directed in the employee handbook• Performs all other duties as assigned by management in a professional and efficient mannerThe individual in this position should be personable, highly motivated, a problem solver, reliable, ethical, intelligent and able to adapt to all of the forces around them - customers, suppliers, department employees, co-workers and manufacturers employees. It is extremely important that this individual have strong knowledge of Vacuum Excavation (Daylighting, Sewer Jetting) as well as selling skills and interpersonal communications skills.QualificationsDesired Skills and Experience:• High school diploma, GED or vocational training/certification• College degree and/or equivalent experience in sales preferred• Must have strong interpersonal, marketing and selling skills, be highly motivated, a problem solver, reliable and• Communicates professionally, respectfully and honestly at all times and communication is to be clear and language is to be profanity free, while employee demeanor is to be calm and composed. Must be able to lift at least 50 lbs., stand, walk, use hands and fingers, handle, feel, reach with hands and arms, stoop, kneel, crouch or crawl, talk and hear.• May be required to climb, balance and sit for an undetermined period of time• May be exposed to extreme weather elements, including wet and/or humid conditions, extreme cold and extreme heat, moving mechanical parts and equipment, and noise level in working environment can be moderate to high• Background check and pre-employment drug testing required• Personal appearance must be neat and clean• Certain positions require a valid driver's license and ability to meet requirements of the Company Driver Policy; Vermeer Southwest will review motor vehicle records annually for all employees for whom driving a motor vehicle is an essential job function or when employees must obtain and drive rental vehicles during the course of conducting company business• This posting is for a position with an independent, authorized Vermeer dealer. It is posted to Vermeer Corporation's website as a courtesy to the dealer. Please contact the dealer for further questions concerning hiring policies, equal opportunity statements, or the position described. Vermeer Corporation does not authorize or condone discrimination with regard to race, color, religion, sex, sexual orientation, gender identity or expression, national origin, age, disability, protected veteran status, or any other characteristic protected by law.(*LI-RP1)All qualified applicants will receive consideration for employment without regard to race, color, religion, gender, gender identity, sexual orientation, national origin, age, disability or veteran status.
All qualified applicants will receive consideration for employment without regard to race, color, religion, gender, gender identity, sexual orientation, national origin, age, disability or veteran status. Applicants requiring a reasonable accommodation due to a disability at any stage of the employment application process should contact Team Member Solutions in human resources at (641) 621-8767 or at hr@vermeer.com.
Why Vermeer?
Our reach is global, our impact is personal. By joining Vermeer, you won't just be making the right step for your career. You'll be making a real, personal impact on our people, our customers and our world.
Impact Our People: You'll find teams of hardworking people who take pride in their work, pride in each other and pride in the principles that guide them. Our team members are diverse, talented and driven to continuously learn, improve and innovate, both for our company and for their careers.
Impact Our Customers: Whether our customers are operating small stump cutters in their backyard or giant surface mining equipment in Australia, they make progress happen. Our team members are constantly turning up new possibilities and collaboratively innovating to keep our customers and the people they serve on the leading-edge of progress around the world.
Impact Our World: At Vermeer, we believe in giving back and helping people and communities. We've held that belief from our founding in 1948. Our reach extends from offering impressive benefits that help our team members and their families live well, to supporting our local communities through volunteer and community investment programs. Our impact is also experienced by the way our customers use Vermeer products to make a difference. Vermeer equipment is used all around the world to keep people connected to life necessities, such as water and electricity, harvest the feed that nourishes a vibrant food supply and effectively manage precious natural resources that improve our quality of life.