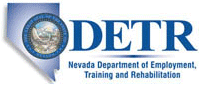 Job Information
Army National Guard Units

TOOLS AND PARTS ATTENDANT

in

North Las Vegas

,

Nevada
Summary
This position is for a Tool and Parts Attendant, PD# D1228000, part of the Nevada Army National Guard. The primary purpose of this position is to determine, identify, and select for issue, items described by users in terms of their intended usage; recommending possible substitutes and interchangeable items.
Responsibilities
(1) Identifies user's tools, parts, equipment, and requirements and requisitions stock as needed. Watches and reports items that are in short supply because of breakage or because they are frequently out for repair. Recommends possible substitute or interchangeable items. Sets up and maintains storage locations. Determines methods of storage, identification, and stock location, considering such factors as temperature, humidity, height and weight limits, turnover, floor loading capacities, space available, and convenience of handling items. Compiles records concerned with quantity, cost, and type of material received, stored, and issued.
(2) Prepares periodic inventory and determines the basis for over, short, or misplaced items by checking such references as out-for-repair, issue, and turn-in records maintained in the tools and parts room. Compiles reports of use of stock handling equipment, adjustments of inventory counts and stock records, spoilage of or damage to stock, location changes, and refusal of shipments.
(3) Ensures that tools and equipment are maintained in good condition by performing visual and operating checks, taking measurements with such devices as calipers, and receiving reports from users on the nature and extent of damage to tools and equipment. May make minor repairs to tools and equipment, determine when damaged and inoperative items are too costly to repair, and report damaged or worn-out equipment to superiors.
(4) Determines stock replenishment levels for centrally controlled supplies and other material within funding limitations. Assures that supplies and monies are not wasted through excess accumulation, and that items are on hand in sufficient quantities and at the time required. In addition to established guides and formulas, determines quantities required and timely stock replenishment.
(5) Receives a wide variety of supplies and specialized items requiring special handling. Ensures that received items are properly stored in assigned locations. Reviews requisitions for completeness and compliance with regulations, and revises quantities ordered based on number on hand. Recommends substitution when supply items are not available.
(6) Searches for identifying or management data on items of supply. Compares data listed on documents with reference sources such as federal catalogs, stock lists, or other publications. Receives requests desiring additional identification data, verification, or comparison of data on hand with reference sources. Searches for stock number, prices, descriptions, sources of supply, or other management data. When unknown, traces part number or type number and manufacturer of the item of equipment.
(7) Edits supply transactions, or provides customer service for urgent critical shortage items and other items requiring special handling when established procedures are not applicable. Codes and classifies requisitions, shipping orders, and other documents, and extracts requests to other sources of supply or refers them to an inventory control point when stock is unavailable or cannot be shipped.
(8) May assist a Surface Maintenance Mechanic by performing the less complex and more routine helper type duties. May perform maintenance tasks with repairers or mechanics by assisting in the accomplishment of duties. This may involve getting tools and supplies, carrying materials, and lifting and holding materials in place during operations. As directed by the repairer or mechanic, uses hand and powered tools of the trade to assist in the disassembly, assembly, and installation of simple component parts and units. Applies knowledge gained from previous work assignments. Detailed instructions are received from the higher graded Surface Maintenance Mechanic with each new assignment. Work is reviewed by the higher-level employee while in progress and upon completion. Cleans tools, parts, and equipment and keeps work areas clean and orderly.
(9) Performs other duties as assigned.
Requirements
Conditions of Employment
MILITARY REQUIREMENTS: Compatible military grade and assignment required prior to the effective date of placement. In compliance with Title 32 United States Code, the compatible military skill set is determined by the applicable service manpower requirements. Upon selection, individuals are assigned to the authorized position and its compatible military skill in accordance with Air force skill classification directives, statutes, and National Guard Bureau regulations. The Dual Status technician must obtain and maintain all military skill requirements in regard to training, education, certifications, and experience. If you are not sure you are eligible for military membership, please contact a National Guard recruiter prior to applying for this position. Compatible Military Assignment:
ENLISTED: E2 - E5 WARRANT OFFICER: WO1 - CW2
Compatible MOS: 91 or 92 Series *Other Requirements & Conditions of Employment:
National Guard Membership is required.

Males born after 31 December 1959 must be registered for Selective Service.

Federal employment suitability as determined by a background investigation.

Must be able to obtain and maintain the appropriate security clearance of the position.

May be required to successfully complete a probationary period.

Must maintain local network access IAW AR 25-2.

Wear the uniform appropriate for the members' grade and component of the armed forces, maintaining standards of conduct and appearance.

This position is covered by the Domestic Violence Misdemeanor Amendment (30 Sep 96) of the Gun Control Act (Lautenberg Amendment) of 1968. An individual convicted of a qualifying crime of domestic violence may not perform the duties of this position.

Ability to establish effective professional working relationships with coworkers and customers, contributing to a cooperative working environment and successful accomplishment of the mission.

May occasionally be required to work other than normal duty hours; overtime may be required.

The duties and responsibilities of your job may significantly impact the environment. You are responsible to maintain awareness of your environmental responsibilities as dictated by legal and regulatory requirements, your organization, and its changing mission.

For positions requiring the operation of motor vehicles, candidates must have a valid state driver's license.
Qualifications
In order to qualify for this position, your resume must provide sufficient experience and/or education, knowledge, skills, and abilities, to perform the duties of the specific position for which you are being considered. Your resume is the key means we have for evaluating your skills, knowledge, and abilities, as they relate to this position. Therefore, we encourage you to be clear and specific in describing your experience. EACH APPLICANT MUST FULLY SUBSTANTIATE (IN THEIR OWN WORDS) THAT THEY MEET THE REQUIREMENTS OF THE SPECIALIZED EXPERIENCE LISTED BELOW; OTHERWISE, THE APPLICANT WILL BE CONSIDERED UNQUALIFIED FOR THIS POSITION. DO NOT COPY FROM THE VACANCY ANNOUNCEMENT OR THE POSITION DESCRIPTION OR YOU MAY BE DISQUALIFIED. GENERAL EXPERIENCE: Experience or training which demonstrates the knowledge of trade; ability to apply identification skill (matching specific item name, models, and stock or part numbers with similar specific information at stock locations); ability to use simple hand tools (pliers, screwdrivers, etc) and to follow oral and written instructions. SPECIALIZED EXPERIENCE: Experience or training in verifying stock by opening, counting and visually checking the contents of the containers. Experience in establishing stock location by considering such factors as use, size, shape and weight of items. Experience in completing stock records by showing the names, quantities and location of stock. Experience in identifying correct nomenclature and stock number of items in order to locate stock for issue. Experience in performing maintenance such as replacing wooden handles on handsaws, changing blades on power saws, and greasing or oiling power and hand tools.
Education
There is no specific education requirement for this position. The applicant's record of experience and/or training must show possession of the knowledge, skills and abilities needed to fully perform the duties of the position. You must provide transcripts or other documentation to support your Training/Educational claims. To receive credit for Training/Education, you must provide documentation of proof that you meet the Training/Education requirements for this position.
Additional Information
If you are a male applicant who was born after 12/31/1959 and are required to register under the Military Selective Service Act, the Defense Authorization Act of 1986 requires that you be registered or you are not eligible for appointment in this agency (https://www.sss.gov/RegVer/wfRegistration.aspx).

No PCS funds are available.

This is a Bargaining Unit position.

Applicants who feel they have restoration rights to this position should contact the HRO.

Military Incentives - Bonuses and Student Loan Repayment Program: If you are selected for this position, you may lose your eligibility for your National Guard Enlistment/Reenlistment Bonus and/or Student Loan Repayment Program incentives. In order to avoid losing your incentive eligibility, you should check with your incentives manager prior to accepting an offer for the position.

Participation in Direct Deposit is mandatory. If you are unable to apply online or need to fax a document you do not have in electronic form, view the following link for information regarding an Alternate Application. AREA OF CONSIDERATION: In accordance with the State Merit Placement Plan, candidates will be considered in order of their area of consideration category as appropriate. CONVERSION OF TEMPORARY/INDEFINITE POSITION: Positions advertised as Indefinite or Temporary may be non-competitively converted to permanent without competition at a future date contingent upon available funding. PERMANENT CHANGE OF STATION (PCS): PCS funding is NOT authorized. If you do not reside in the location of the position, you will be required to relocate at your own expense. RELOCATION INCENTIVE: Relocation incentive has not been approved and is NOT authorized. SELECTED RESERVE INCENTIVE PROGRAM: Acceptance of this position will cause termination of Federal bonuses pursuant to respective Selected Reserve Incentive Programs (SRIP). This termination may be with or without recoupment of payments already made.