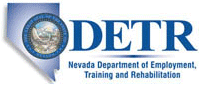 Job Information
State of Nevada

PARK RANGER 1 - COMMISSIONED

in

Nevada
PARK RANGER 1 - COMMISSIONED
APPROXIMATE ANNUAL SALARY -
$45,142.56 to
$66,628.08
PAY GRADE: 32
For more information on benefit and retirement programs, please see the sections below.
In order to receive consideration, applicants must indicate their availability for any work type, travel, and location requirements listed.
JOB INFORMATION
Work Type: Permanent, full time vacancies as they may occur
in this geographical location.
Department: Conservation and Natural Resources
Division: State Parks
Location: Yerington
Job Class Code:
13.143
RECRUITMENT INFORMATION
Announcement Number: 41623
Open to all qualified persons.
Posted
01/07/2021
Close Date:
01/21/2021
Recruiter:
DARRELL
MORLAN
Phone: (775)684-0126
Email: darrell.morlan@admin.nv.gov
Applications accepted
for another 3 Days 17 Hrs 22 Mins
The Position
Park Rangers (Commissioned) participate in operations, law enforcement, resource management, interpretation and maintenance activities at an assigned State park.
Incumbents perform in a trainee capacity and acquire the knowledge, skills and abilities required in this occupation. This position assists the Park Supervisor in the management of all units within Walker River State Recreation Area. These units include the Pitchfork, Rafter Seven, Flying M and Nine Mile ranches. The incumbent supervises seasonal staff, manages a wide variety of natural and historical resources, and performs field and administrative duties including completion of routine and special reports. This is a commissioned position and is subject to call back, works various hours and shifts, including evenings, holidays and weekends and in a variety of weather conditions. As a state park peace officer, the incumbent writes citations, handles accidents and incidents, resolves disputes, and responds to emergency situations as required. All personnel in the Park Ranger series perform grounds maintenance, custodial duties, collects and accounts for fees, develops and presents interpretive programs and performs minor maintenance to facilities.
The candidate must provide land management, recreation and administrative expertise to ensure the efficient management of the park's operations and resources. The Park Ranger I must make decisions regarding resources, training, facility maintenance, equipment and materials. The position also provides guidance and development to assigned staff. The Park Ranger I works with staff, other agencies and private individuals to develop solutions to a wide variety of environmental, regulatory, and management issues on the East Walker River.
Park residency is required in the provided housing at this duty location. The Park is located approximately 10 miles from Yerington. In order to receive consideration applicants must indicate their ability to work in this geographical location. Incumbents have the opportunity to progress to a Park Ranger II after one year. The State of Nevada is committed to Equal Employment Opportunity/Affirmative Action in recruitment of its employees and does not discriminate on the basis of race, color, national origin, religion or belief, age, disability, sex, sexual orientation, gender identity or expression, pregnancy, domestic partnership, genetic information (GINA), or compensation and/or wages.
THIS RECRUITMENT MAY CLOSE AT ANY TIME BASED ON THE AMOUNT OF APPLICATIONS RECEIVED. QUALIFIED APPLICANTS ARE ENCOURAGED TO APPLY AS SOON AS POSSIBLE.
To see full Class Specifications visit:
http://hr.nv.gov/Resources/ClassSpecs/ClassSpecifications-130/
To Qualify:
In order to be qualified, you must meet the following requirements:
Education and Experience (Minimum Qualifications)
Bachelor's degree from an accredited college or university with a major or minor in park management, outdoor recreation management, ecology, forestry, biology, agriculture, education, natural or environmental sciences, horticulture, history/folklore, wildlife management, museum management, park interpretation, business or public administration or related field; OR two years of experience which provided experience in organizing, overseeing and performing park maintenance, interpretive programming, visitor services, and resource management duties; OR an equivalent combination of education and experience.
Special Notes
Applicants must meet current Peace Officer Standards & Training (P.O.S.T.) requirements as established in the Nevada Revised Statutes and Nevada Administrative Code.
Candidates may be required to submit to a background check and physical agility examination prior to appointment.
Incumbents must complete a P.O.S.T. academy within 18 months of appointment.
The physical agility exam consists of: a) Vertical jump of no less than 14 inches; b) The Illinois Agility Run in 19.5 seconds or less; c) complete not less than 30 sit-ups in 1 minute; d) complete not less than 23 consecutive push-ups; e) 300 meter run in 68 seconds or less; f) 1.5 mile run/walk in 16 minutes and 57 seconds or less; g) lift and carry a 70-90 pound bag of cement/sand from the ground and carry 10 feet to tailgate of a standard pick-up truck and then return, repeated three times; h) 100 yard swim in 5 minutes.
Special Requirements
Positions are subject to call back and must work various hours and/or shifts.
Positions require statewide travel.
Positions require work on evenings, weekends, and/or holidays.
A pre-employment criminal history check and fingerprinting are required. The cost of fingerprinting is covered by the applicant.
As part of the selection process, the Division of State Parks requires; a) Physical agility exam; b) Comprehensive background investigation which will include a urinalysis, polygraph and a psychological examination; c) Physical examination. This cost will be covered by the hiring agency.
A valid driver's license is required at the time of appointment and as a condition of continued employment.
Pursuant to NRS 284.4066, this position has been identified as affecting public safety. Persons offered employment in this position must submit to a pre-employment screening for controlled substances.
The Examination
Application Evaluation Exam
The exam will consist of an application evaluation. It is essential that applications include detailed information with time frames regarding education and experience. The most qualified applicants will be contacted by the hiring agency for interview. The hiring agency may require specific skills related testing as part of the interviewing process.
INFORMATIONAL LINKS
For more information about state employment, visit the following:
Division of Human Resource Management: http://hr.nv.gov
Public Employees Retirement System: http://www.nvpers.org
Public Employees Benefits Program: http://pebp.state.nv.us
More Benefits Information: http://nvjobs.nv.gov/Applicants/EB
REFER A FRIEND
Help us reach qualified candidates! Refer a friend by clicking here:
Email
Direct Inquiries or Correspondence to:
Division of Human Resource Management Northern Nevada 209 East Musser Street, Room 101 Carson City, Nevada 89701-4204TDD for the Hearing Impaired (800) 326-6868
Division of Human Resource Management Southern Nevada 555 East Washington Avenue, Suite 1400 Las Vegas, Nevada 89101-1046TDD for the Hearing Impaired (800) 326-6868
To begin the application process, click on the Apply button. Click Cancel to return to the previous page.