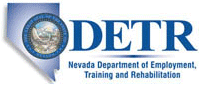 Job Information
State of Nevada

MANAGEMENT ANALYST 3

in

Nevada
MANAGEMENT ANALYST 3
APPROXIMATE ANNUAL SALARY -
$55,958.40 to
$83,394.72
PAY GRADE: 37
For more information on benefit and retirement programs, please see the sections below.
In order to receive consideration, applicants must indicate their availability for any work type, travel, and location requirements listed.
JOB INFORMATION
Work Type: A Permanent, full time vacancy
Department: Agriculture (http://www.agri.nv.gov/)
Division: Administration
Location: Reno, Sparks
Job Class Code:
07.624
RECRUITMENT INFORMATION
Announcement Number: 41968
Open to current classified employees in state service with at least 6 months of continuous, full-time equivalent service.
Posted
02/18/2021
Close Date:
02/25/2021
Recruiter:
GINA
MICK
Phone: (775)684-0107
Email: gemick@admin.nv.gov
Applications accepted
for another 0 Days 1 Hrs 40 Mins
The Position
Management Analysts conduct a variety of studies, research and analysis of management and administrative areas such as budgeting and financial analysis; departmental operations; legislative analysis; management research; and statistical and informational analysis.
Incumbents function as first-line supervisors who train, supervise and evaluate the performance of assigned staff; assign and review work; and initiate disciplinary action.
The Management Analyst 3 is responsible for fiscal management of Department of Agriculture program budgets and all fiscal reporting requirements. Duties include fiscal analysis on multiple, complex budgets with a variety of revenue sources; budget development on all budgets assigned, to include completion of fund maps, schedules and decision units, and accurate budget notes and narratives; reviews and monitors assigned budgets; updates all revenue and expenditure projections for all assigned budget accounts; develops work programs; and reviews and approves all purchases, contract and sub-grant payments; and submits fiscal reports monthly. The State of Nevada is committed to Equal Employment Opportunity/Affirmative Action in recruitment of its employees and does not discriminate on the basis of race, color, national origin, religion or belief, age, disability, sex, sexual orientation, gender identity or expression, pregnancy, domestic partnership, genetic information (GINA), or compensation and/or wages.
THIS RECRUITMENT MAY CLOSE AT ANY TIME BASED ON THE AMOUNT OF APPLICATIONS RECEIVED. QUALIFIED APPLICANTS ARE ENCOURAGED TO APPLY AS SOON AS POSSIBLE.
To see full Class Specifications visit:
http://hr.nv.gov/Resources/ClassSpecs/Class_Specifications-7_0/
To Qualify:
In order to be qualified, you must meet the following requirements:
Education and Experience (Minimum Qualifications)
Bachelor's degree from an accredited college or university in public or business administration, finance, social sciences, mathematics or related field and three years of professional experience in the research, development, evaluation or revision of programs, organizations, methods or procedures; OR Bachelor's degree from an accredited college or university in public or business administration, finance, social sciences, mathematics or related field and three years of professional experience which included budgeting, accounting, and/or economic or management analysis and projections; OR graduation from high school or equivalent education and five years of professional experience as described above; OR one year of experience as a Management Analyst II in Nevada State service; OR an equivalent combination of education and experience as described above.
Additional Position Criteria
Experience preparing State of Nevada budgets is required. Experience preparing work programs is required. Experience working in a cost accounting environment with complex multi-source funding including federal grant awards is required. Contract management experience involving federal funds is required. Advanced level Microsoft PowerBI with experience building financial dashboards and datasets is required. Nevada Executive Budget System (NEBS) Microsoft Excel: Advanced level
The Examination
Application Evaluation Exam
The exam will consist of an application evaluation. It is essential that applications include detailed information with time frames regarding education and experience. The most qualified applicants will be contacted by the hiring agency for interview. The hiring agency may require specific skills related testing as part of the interviewing process.
INFORMATIONAL LINKS
For more information about state employment, visit the following:
Division of Human Resource Management: http://hr.nv.gov
Public Employees Retirement System: http://www.nvpers.org
Public Employees Benefits Program: http://pebp.state.nv.us
More Benefits Information: http://nvjobs.nv.gov/Applicants/EB
REFER A FRIEND
Help us reach qualified candidates! Refer a friend by clicking here:
Email
Direct Inquiries or Correspondence to:
Division of Human Resource Management Northern Nevada 209 East Musser Street, Room 101 Carson City, Nevada 89701-4204TDD for the Hearing Impaired (800) 326-6868
Division of Human Resource Management Southern Nevada 555 East Washington Avenue, Suite 1400 Las Vegas, Nevada 89101-1046TDD for the Hearing Impaired (800) 326-6868
To begin the application process, click on the Apply button. Click Cancel to return to the previous page.