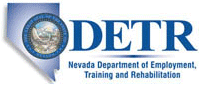 Job Information
7-Eleven

Construction Manager - Nevado

in

Nevada
Overview
▶ Who we are
Imagine working in a place wherecontinuous improvementandinnovationis celebrated and rewarded; where fast-paced, high-impact teams come together to positively drive results for one of the largest & most iconic brands in the world.
As the only rapidly growing retailer, you may know us as your friendly neighborhood store. You probably know our familiar name, have seen our pervasive logo, and have tried our highly sought-after products, such as Slurpee® and Big Bite®. "Brain Freeze" is a 7-Eleven registered trademark for our 53-year old Slurpee® and with over 67,000 stores globally (more than any other retailer or food service provider), we sell over 14 million a month.
But there's a lot more to our story and much more left to be written. We are transforming our business, ensuring we are customer obsessed and digitally enabled to seamlessly link our brick and mortar stores with digital products and services.
At 7-Eleven theentrepreneurial spiritis in our DNA and has been ever since our inception 90+ years ago. It's what drove us to invent the convenience industry in 1927 by envisioning how a simple ice dock could provide household staples such as milk and eggs tobetter serve the needs of our customers.
Today we areredefining convenience and the customer experiencein big ways...we are fundamentally changing our culture and we want talented, innovative, customer obsessed, and entrepreneurial people like you tocome make history with us.
▶ How we lead
At 7-Eleven we are guided by ourLeadership Principles.
Be Customer Obsessed

Be Courageous with Your Point of View

Challenge the Status Quo

Act Like an Entrepreneur

Have an "It Can Be Done" Attitude

Do the Right Thing

Be Accountable
Each principle has a defined set of behaviors which help guide the 7-Eleven team to Serve Customers and Support Stores.
▶ About This Opportunity
**This position will be based in a metro area in Nevada.
Construction Managers plan, coordinate, budget, and supervise 7-Eleven New Store Construction projects from development to completion. This person will be Accountable for assisting Real Estate with Site Approvals, Deal Approvals and Entitlements. Accountable for Pre-Construction, Construction, and Post-Construction Phases of projects assigned, coordinating resources of Preferred Developers/Contractors, specialty vendors, and internal departments through SEI Project Management Systems; accountable for accuracy and integrity of project time, cost, and quality reporting data. Project types for new stores include ground up construction, tenant improvements, developer builds and BCP's.
Responsibilities
Prepare and achieve cost estimates, budgets, and work timetables

Interpret and explain contracts and technical information to other professionals

Report work progress and budget matters to clients

Collaborate with architects, engineers, and other construction specialists

Select, and manage Region Core Contractor relationships

Respond 24/7 to work delays, emergencies, and other problems

Comply with legal requirements, building and safety codes, and other regulation

Project Management

Monitoring

Reporting Project Transactions

On-Site Inspection

Oversight of New Store Construction

Must be willing to travel between 50-70% of the time
Qualifications
Education: High School + Equivalent Experience or Bach/4 Year Degree Preferred

Experience: 3-5 year's Project Management, Engineering/Architecture, Retail Operations, and/or Construction

Working knowledge of job cost and time management systems and the ability to adapt to SEI systems

Expert knowledge in Microsoft Office suite of applications and thorough working knowledge of database concepts and common applications

Experience leading projects or special assignments touching cross functional departments
Job LocationsUS-NV | US-NV
Posted Date2 weeks ago(9/8/2020 4:35 PM)
ID2020-102275
FunctionConstruction