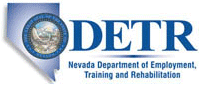 Job Information
State of Nevada

AGENCY LOSS CONTROL COORDINATOR - NDOT Carson City

in

Nevada
AGENCY LOSS CONTROL COORDINATOR
APPROXIMATE ANNUAL SALARY -
$51,281.28 to
$76,170.24
PAY GRADE: 35
For more information on benefit and retirement programs, please see the sections below.
In order to receive consideration, applicants must indicate their availability for any work type, travel, and location requirements listed.
JOB INFORMATION
Work Type: A Permanent, full time vacancy
Department: Transportation (http://www.nevadadot.com/)
Division: Front Office
Location: Carson, Minden, Gardnerville, Genoa
Job Class Code:
11.565
RECRUITMENT INFORMATION
Announcement Number: 41646
Open to all qualified persons.
Posted
01/13/2021
Close Date:
01/27/2021
Recruiter:
KENNETH
SCHULZ
Phone: (775)684-0147
Email: krschulz@admin.nv.gov
Applications accepted
for another 0 Days 2 Hrs 34 Mins
The Position
Under general supervision, plan, implement and manage a Workplace Safety and Health/Loss Control Program for
a State agency with multiple locations statewide in order to reduce the cost, severity and frequency of industrial
accidents and illnesses, and ensure the compliance of all agency worksites with federal and State occupational safety
and health laws and regulations. Incumbents function as first-line supervisors who train, supervise and evaluate the performance of assigned staff; assign and review work; and initiate disciplinary action.
The incumbent makes recommendations for new processes/procedures to improve worker safety; ensures personal protective equipment is employed, maintained and used properly by employees; accompanies safety, fire, and other regulatory inspectors conducting inspections on NDOT properties and documents findings; researches safety and health compliance issues and makes recommendations to attain compliance; identifies safety and health training needs and coordinates with NDOT's Safety Trainer to design, develop and present formal training on a wide range of safety and health topics, including applicable regulations; reviews and evaluates written district and departmental workplace safety and health programs for regulatory compliance, applicability, comprehensiveness, effectiveness and implementation; investigates, gathers information and prepares factual written reports relative to vehicular accidents, property damage and work related injuries; coordinates with Workers' Compensation Claims Manager and legal division regarding contentious claims; and attends safety committee meetings as required and monitor safety committee activities for department applicability and action. Travel up to 25% of the time may be required. The State of Nevada and NDOT offer an excellent benefits package that includes health, dental, and vision insurance, participation in the Public Employees Retirement System (PERS), accrual of 15 days of annual and sick leave each year, 11 paid holidays and no city, county, state, or social security tax! The State of Nevada is committed to Equal Employment Opportunity/Affirmative Action in recruitment of its employees and does not discriminate on the basis of race, color, national origin, religion or belief, age, disability, sex, sexual orientation, gender identity or expression, pregnancy, domestic partnership, genetic information (GINA), or compensation and/or wages. THIS RECRUITMENT MAY CLOSE AT ANY TIME BASED ON THE AMOUNT OF APPLICATIONS RECEIVED. QUALIFIED APPLICANTS ARE ENCOURAGED TO APPLY AS SOON AS POSSIBLE.
To see full Class Specifications visit:
http://hr.nv.gov/Resources/ClassSpecs/ClassSpecifications-110/
To Qualify:
In order to be qualified, you must meet the following requirements:
Education and Experience (Minimum Qualifications)
Bachelor's degree from an accredited college or university in occupational safety and health, industrial hygiene, engineering, or the physical sciences, and two years of professional work experience focusing on occupational health and safety, which included writing reports on identified safety hazards and recommended abatements, and which preferably included interaction with workers' compensation claims management; OR an Associate of Arts degree in occupational safety and health or a field directly related to the duties of this class, and three years of experience as described above; OR an equivalent combination of education and experience.
Special Requirements
Pursuant to NRS 284.4066, this position has been identified as affecting public safety. Persons offered employment must submit to a pre-employment screening for control substances.
Additional Position Criteria
Experience developing and providing safety and health training is required.
Experience conducting safety and health inspections is required.
The Examination
Application Evaluation Exam
The exam will consist of an application evaluation. It is essential that applications include detailed information with time frames regarding education and experience. The most qualified applicants will be contacted by the hiring agency for interview. The hiring agency may require specific skills related testing as part of the interviewing process.
The following additional questions are part of this Recruitment
1) Do you have experience interpreting, applying and ensuring compliance with OSHA 29 CFR General Industry Standards, OSHA 29 CFR 1926 Construction Standards and the Manual on Uniform Traffic Control Devices (MUTCD)? Please describe experience including where it was obtained.
2) Do you have experience conducting motor vehicle accident and workers' compensation injury investigations? Please describe your experience including where it was obtained.
3) Do you have experience in developing policies and procedures to achieve safety or health compliance? Please describe your experience including where it was obtained.
4) Are you a CPR/AED certified instructor? If yes, please describe your experience and where you obtained this experience.
5) Do you possess an OSHA 10/30 General Industry card, or OSHA 10/30 Construction Industry card, or OSHA #500 Trainer Construction Industry card, or OSHA #501 Trainer General Industry card? If so, please attach.
INFORMATIONAL LINKS
For more information about state employment, visit the following:
Division of Human Resource Management: http://hr.nv.gov
Public Employees Retirement System: http://www.nvpers.org
Public Employees Benefits Program: http://pebp.state.nv.us
More Benefits Information: http://nvjobs.nv.gov/Applicants/EB
REFER A FRIEND
Help us reach qualified candidates! Refer a friend by clicking here:
Email
Direct Inquiries or Correspondence to:
Division of Human Resource Management Northern Nevada 209 East Musser Street, Room 101 Carson City, Nevada 89701-4204TDD for the Hearing Impaired (800) 326-6868
Division of Human Resource Management Southern Nevada 555 East Washington Avenue, Suite 1400 Las Vegas, Nevada 89101-1046TDD for the Hearing Impaired (800) 326-6868
To begin the application process, click on the Apply button. Click Cancel to return to the previous page.