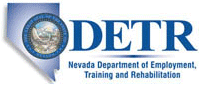 Job Information
L3Harris

Mission Simulation Systems Manager, Field Engineering

in

Nellis Air Force Base

,

Nevada
Mission Simulation Systems Manager, Field Engineering
Job ID IMS20203008-50054
Apply
L3Harris is dedicated to recruiting and developing diverse, high-performing talent who are passionate about what they do. Our employees are unified in a shared dedication to our customers' mission and quest for professional growth. L3Harris provides an inclusive, engaging environment designed to empower employees and promote work-life success. Fundamental to our culture is an unwavering focus on values, dedication to our communities, and commitment to excellence in everything we do.
L3Harris Technologies is an agile global aerospace and defense technology innovator, delivering end-to-end solutions that meet customers' mission-critical needs. The company provides advanced defense and commercial technologies across air, land, sea, space and cyber domains. L3Harris has approximately $17 billion in annual revenue, 50,000 employees and customers in more than 130 countries. L3Harris.com at https://l3harris.mergerannouncement.com/
Description:
Job Title: Mission Simulation Systems Manager, Field Engineering
Job Code: IMS20203008-50054
Job Location: Nellis AFB, NV
Job Description:
The RC-135 Mission Simulation Systems Manager oversees the integration and development and use of a specialized simulator while managing a team who executes its operation.
Responsibilities include, but are not limited to:
Possessing a thorough understanding of the RC-135 mission, aircraft operational capabilities, employment, crew complements, and various supporting ground mission systems while coordinating, developing and delivering an inaugural capability

interacts with multiple organizations to provide information on mission simulation system capabilities and utilization

overseeing and assisting in the generation, preparation, and execution of RC-135 mission scenarios utilized for aircrew training events.

Interpreting and applying aircrew training requirements during scenario design and build

Operating the Mission Compartment Training System and associated simulation environment generation processors during mission simulations, Distributed Mission Operations (DMO) events, and virtual exercises

Making recommendations to improve scenario generation software and to resolve equipment problems

Maintaining the software used to operate the simulator and performs system troubleshooting and repair
Required Qualifications:
Active Top Secret Security Clearance and the ability to maintain the Clearance, which requires U.S. Citizenship

Bachelor's Degree and minimum 9 years related experience

OR Graduate Degree with a minimum of 7 years of related experience

High School Diploma and 17 years of related experience OR Associate's Degree and 13 years of related experience may be considered in lieu of a degree

CompTIA Security+ certification

Knowledge and understanding of RC-135 RIVET JOINT mission systems hardware and software

Familiar with all aspects of the RC-135 operational mission and the mission system's capabilities as well as have flown on the aircraft in a mission-oriented environment while instructing others on its use

Must have performed as a RC-135 Computer Support/Ground Data Processing System Administrator, building/recovering, and disseminating data

Superior grasp of RC-135 mission trainer operations and capabilities

Thorough understanding of the USAF Weapons School operation, various USAF Nellis Flag exercises and its test range

Ability to work periodic shift work depending on customer tasking and periodic travel up to 50% of the time during the initial effort and 25% of the time when the system is fully integrated
Preferred Additional Skills:
Ability to effectively interact with and speak of the systems capabilities to high-level officials

Familiarity with LINUX and UNIX-based operating systems

Knowledge and experience in Red Hat Linux system administration and NetApp RAIDs

Current or previous special access caveats for a Clearance
This position requires an ACTIVE Top Secret Security Clearance and the ability to maintain the Clearance, which requires U.S. Citizenship.
Please be aware many of our positions require the ability to obtain a security clearance. Security clearances may only be granted to U.S. citizens. In addition, applicants who accept a conditional offer of employment may be subject to government security investigation(s) and must meet eligibility requirements for access to classified information.
By submitting your résumé for this position, you understand and agree that L3Harris Technologies may share your résumé, as well as any other related personal information or documentation you provide, with its subsidiaries and affiliated companies for the purpose of considering you for other available positions.
L3Harris Technologies is proud to be an Affirmative Action/Equal Opportunity Employer. L3Harris is committed to treating all employees and applicants for employment with respect and dignity and maintaining a workplace that is free from unlawful discrimination. All applicants will be considered for employment without regard to race, color, religion, age, national origin, ancestry, ethnicity, gender (including pregnancy, childbirth, breastfeeding or other related medical conditions), gender identity, gender expression, sexual orientation, marital status, veteran status, disability, genetic information, citizenship status, characteristic or membership in any other group protected by federal, state or local laws. L3Harris maintains a drug-free workplace and performs pre-employment substance abuse testing and background checks, where permitted by law.
L3Harris