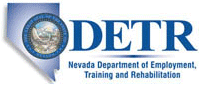 Job Information
The Logistics Company

Personnel Assistant I

in

Nellis AFB

,

Nevada
Job Description:
This position serves as a Personnel Assistant I performing personnel actions, e.g., assist personnel requesting documents; provide service to walk-in customers with a valid request to include access, screening, reviewing, and auditing of their own military personnel record in the Automatic Records Management System (ARMS). Serve as a Verifying Official who verifies identity of subscribers; receive, verify correctness and enter subscriber information; generate subscriber CAC; and assist subscriber in resetting Personal Identification Number (PIM) of CAC. As new SGLV forms are created, update MilPDS and forward original copies to AFPC for scanning and maintain a suspense copy until verifying AFPC has scanned the documents. Other tasks include:
Military Awards and Decorations Administration: Manage the awards and decorations program

Maintain and provide periodic statistics on timeliness as required by MPF Commander, weekly.

Update MilPDS with current award and decoration data

Verify and process inquiries concerning entitlements to prior awards and decorations and update award and decoration discrepancies

Acquire and maintain the stock of medals and binders IAW AFI 36-2803, unless otherwise directed by Wing leadership
Qualifications and Experience:
SUPERVISORY RESPONSIBILITIES This job has no supervisory responsibilities.
EDUCATION AND EXPERIENCE: Must be able to utilize a Personal computer, Microsoft Office Applications and web-based Data Systems. The employee must demonstrate the ability to train on Us Air Force Data Systems to standards. Must possess a High School Diploma and maintain security training.
LANGUAGE SKILLS: Employee must be able to speak in front of large groups effectively and have strong customer service skills. Able to speak, read, write, and understand English proficiently and have the ability to clearly and concisely communicate both orally and in writing. MATHEMATICAL SKILLS: Ability to perform simple statistical mathematical problems for tracking purposes.
REASONING ABILITY: Ability to know when supervisor presence is required and the ability to use sound judgment until one is available.
CERTIFICATES, LICENSES, REGISTRATIONS: Valid Driver's License is required. Must be able to obtain and maintain a SECRET security clearance and Common Access Card (CAC).
PHYSICAL DEMANDS: The physical demands of this job are consistent with those an employee encounters while performing the essential duties and responsibilities of this job. Must be physically capable of performing assigned tasks. Reasonable accommodation(s) may be made to enable individuals with disabilities to perform the essential duties and responsibilities. While performing the duties and responsibilities of this job, the employee is regularly required to sit, talk and/or hear. The employee frequently is required to reach with hands and arms and bend for extended periods of time. The employee must occasionally lift and/or move up to 25 pounds without assistance. Specific vision abilities required by this job include close vision, peripheral vision, depth perception and the ability to adjust focus. WORKING ENVIRONMENT: Generally, work is performed in an office setting. On occasion, work will require the employee to work outdoors for limited periods of time.
Requisition Code: 20-NELLIS-003
Open Date: 8/30/2020
Status: Open
Work Location: Nellis AFB, NV